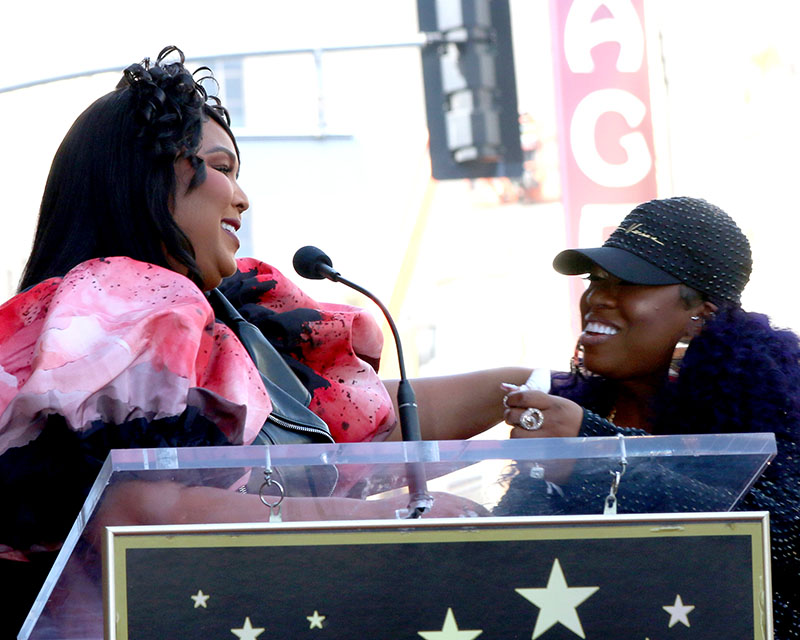 Lizzo (left) and Ciara Wilson (not pictured) gave emotional speeches in honor of their good and dear friend, music producer Missy Elliot (right) at her Hollywood Walk of Fame ceremony on Monday, Nov. 8.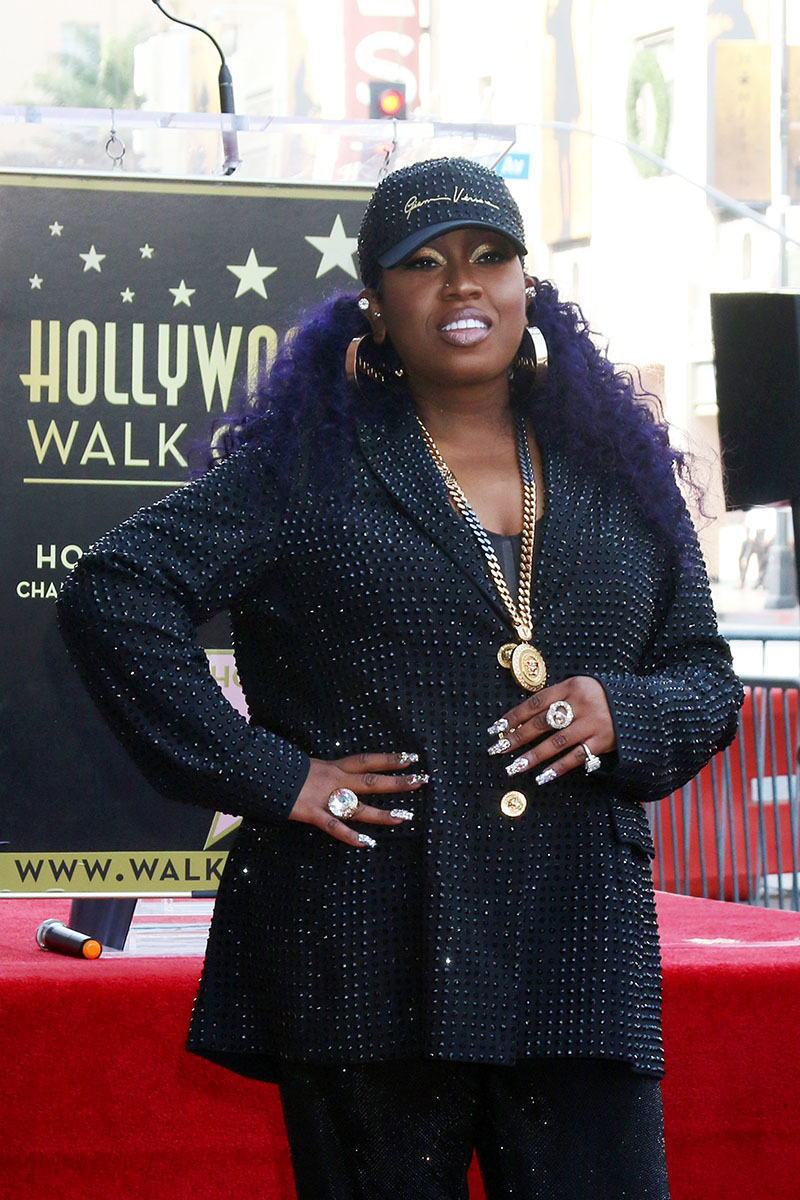 Missy, 50, is a popular rapper, singer, songwriter, and record producer, best known for her hit singles, "Get Ur Freak On", "The Rain (Supa Dupa Fly)," "Lose Control", and "Work It."
She has produced hits for Janet Jackson, Aaliyah, Whitney Houston, Beyoncé, Destiny's Child, Ariane Grande, TLC, and more.
Lizzo tearfully told the well-heeled crowd that Missy inspired her to be the superstar she is today.
"I watched you my entire life and I saw a superstar in you, but I also saw myself and I'd never seen myself before," Lizzo told Missy. "You live so boldly and so beautifully and so unapologetically and so out loud. You have no idea what you have done for so many Black girls."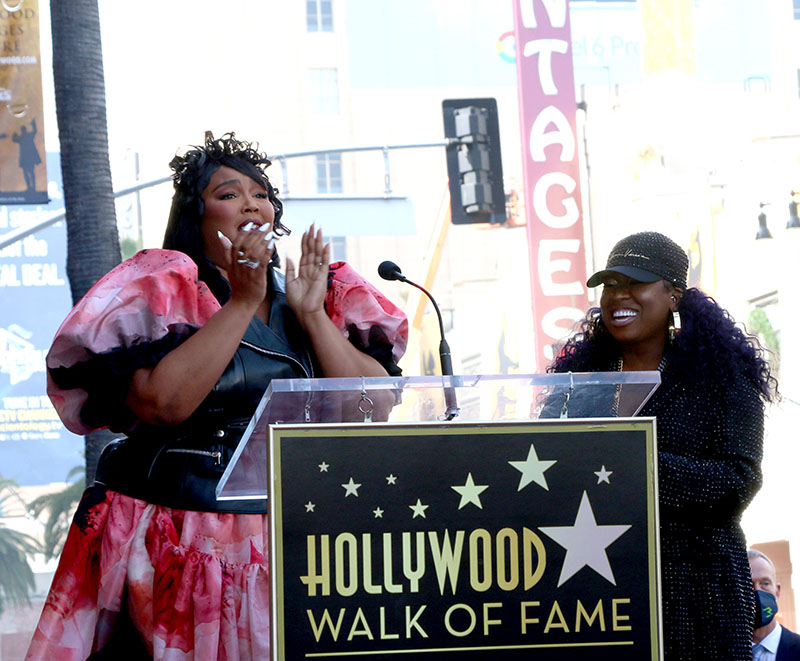 Holding back tears, Lizzo continued:
"We don't deserve you. We don't deserve Missy Elliott and still you continue to give to us. You've given and given and given with your heart, your genius … I want to thank you so much for helping me and my career … thank you for making my dreams come true, Missy. You have no idea what you mean to all of us. We love you, we celebrate you, god bless you."
Missy's close pal, Ciara, also held back tears as she shared her love and respect for Missy. Musicians Janet Jackson, Busta Rhymes, Janelle Monae and LL Cool J sent video tributes to Missy.
"You are the brightest star in the universe," Lizzo tells Missy Elliott at the music video pioneer's Walk of Fame ceremony. "I watched you my entire life and I saw a superstar in you, but I also saw myself… You live so boldly and so beautifully." https://t.co/Tec2oS5aGB pic.twitter.com/OheYIOpKeG

— Variety (@Variety) November 8, 2021
Janelle Monáe pays tribute to Missy Elliott at her Walk of Fame afterparty: "You helped me to become a free motherf—er." https://t.co/Tec2oSmM5b pic.twitter.com/qvkJENs7qE

— Variety (@Variety) November 8, 2021
Janet Jackson and Busta Rhymes sent video messages to congratulate Missy Elliott on receiving a star on the Hollywood Walk of Fame. https://t.co/Tec2oSmM5b pic.twitter.com/dLxmLxrai0

— Variety (@Variety) November 9, 2021