2014 pic.twitter.com/kOIxGHmbuE

— Cardi B (@iamcardib) December 28, 2021
Cardi B's throwback photo from her struggle days as an exotic dancer went viral on Twitter.
The former stripper shared a photo that shows her twerking amid a pile of one dollar bills as men count the cash.
She captioned the image: "2014."
Cardi previously told Interview magazine:
"When I first entered the strip club, I was really shy. I felt really uncomfortable. I felt very ashamed. There were times when I was crying, like, "Oh my gosh, if my mom or my dad found out, they'd be so humiliated. But I needed the f*cking money."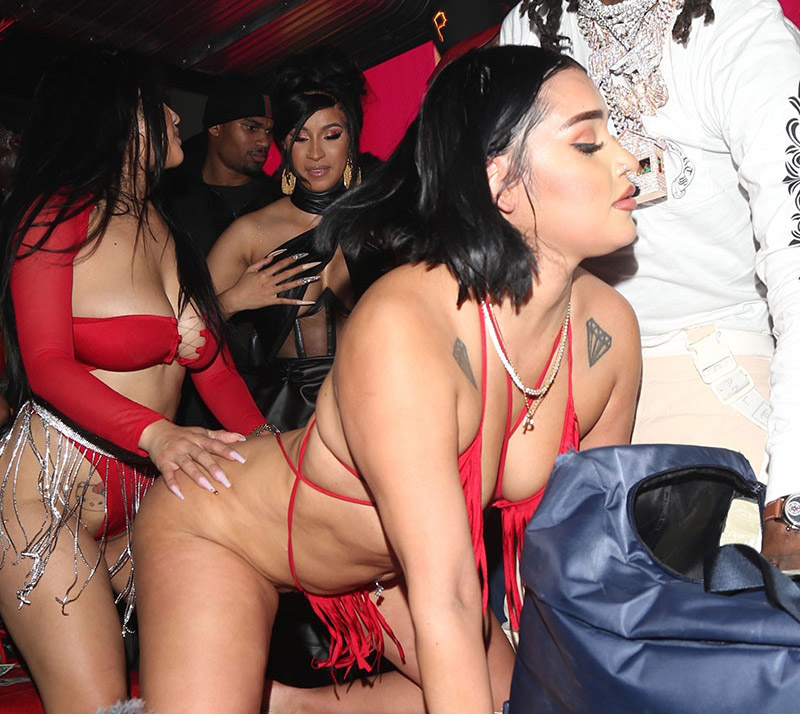 The Bronx-raised rapper can look back on those days and laugh now that she has more than enough money to feed her husband and children.
Cardi's post sparked a Twitter trend, as fans shared one of Cardi's struggle photos as an example of themselves if defending their favorite celebrity was a full-time job.
Me if listening to Young Thug was a job: pic.twitter.com/AYno3zHHkF

— TOP FREE? (@_VickieeC) December 28, 2021
me if defending kanye west was a job pic.twitter.com/4CEIYVW7vv

— ? (@harajukubarbae) December 29, 2021
Me if listening to J. Cole was a job : pic.twitter.com/AFNjsQqBYH

— Tatenda Gundiro (@Donnniieeee) December 27, 2021
Me if listening to doja cat was a job: pic.twitter.com/f5nlrPdPtw

— grace (@justgrxce_) December 28, 2021
SAME VIBRES pic.twitter.com/CFmDoQHzmE

— Enrique Torres (@3nrique1995) December 28, 2021
Are those all 1 dollar bills

— Karter Harris (@Karoo2suacy) December 29, 2021
She Looks Great now and She did back then To!?????? pic.twitter.com/zVwcC6UuRt

— Lloyd Walton (@LloydWa17881659) December 30, 2021