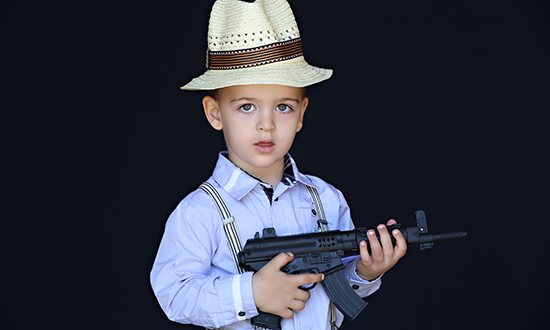 A Georgia man was shot dead in his home by his toddler son, according to Savannah Police Chief Roy Minter in a statement.
Savannah police officers responding to a shots fired 911 call found Dustin Walters, 25, inside his home suffering from a gunshot wound at about 5:30 p.m. on Dec. 5.
Walters was rushed to a hospital, where he was pronounced dead.
Walters' toddler son apparently found the loaded handgun inside the home. Police said the boy is under 2 years old.
Walters is survived by his partner, Tori Pippin, and their only son, Mars, according to his obituary.
"As a parent, I cannot imagine what this family is going through or will continue to go through in the coming years," Chief Minter said.
He said parents should take steps to ensure the safety of their families by securing weapons.