Rapper DaBaby is in hot water again after reportedly cutting ties with AIDS organizations.
Several AIDS organizations say DaBaby cut off communications after they asked for the funding he'd promised.
"Since [late Aug.], we have not received any outreach, partnership, or funding from DaBaby. The onus is now on him, if he chooses to, to convert his misinformation into allyship by supporting the work of the Black AIDS Institute and other people of color-led HIV organizations."
If you recall, the AIDS organizations forgave the troubled rapper after his career was canceled following his homophobic rant in Miami earlier this year.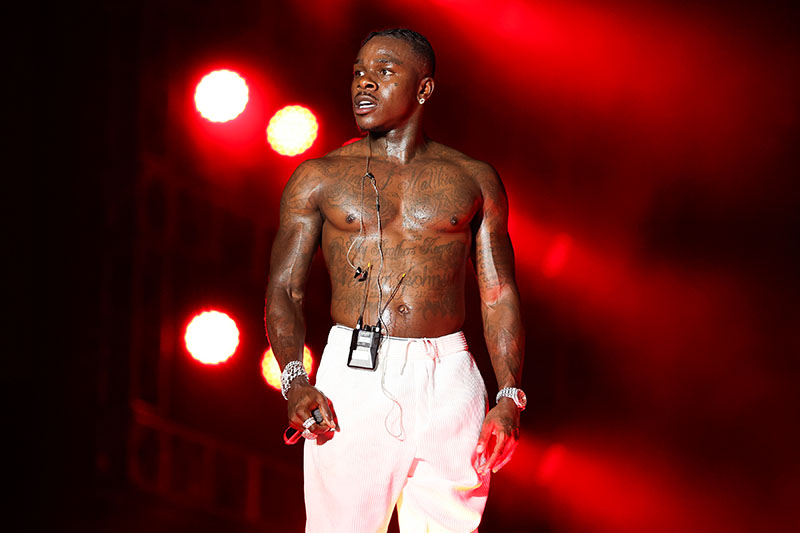 "If you didn't show up today with HIV/AIDS, any of them deadly sexually transmitted diseases that will make you die in 2, 3 weeks, put ya cellphone light in the air… Fellas, if you ain't sucking d*ck in the parking lot, put ya cellphone light in the air. Keep it f**king real!"
The backlash was swift and a plethora of summer music festivals dropped DaBaby from their lineups.
Black HIV leaders called for a meeting with the artist in an open letter on August 04 "to which DaBaby affirmatively responded."
After the meeting, they issued a glowing report and gave their blessing for DaBaby to resume touring — as long as he gave them his tour proceeds. But those checks were never cut.
They said in a statement, at the time:
"During our meeting, DaBaby was genuinely engaged, apologized for the inaccurate and hurtful comments he made about people living with HIV, and received our personal stories and the truth about HIV and its impact on Black and LGBTQ communities with deep respect… DaBaby's willingness to listen, learn, and grow can open the door to an entirely new generation of people to do the same."