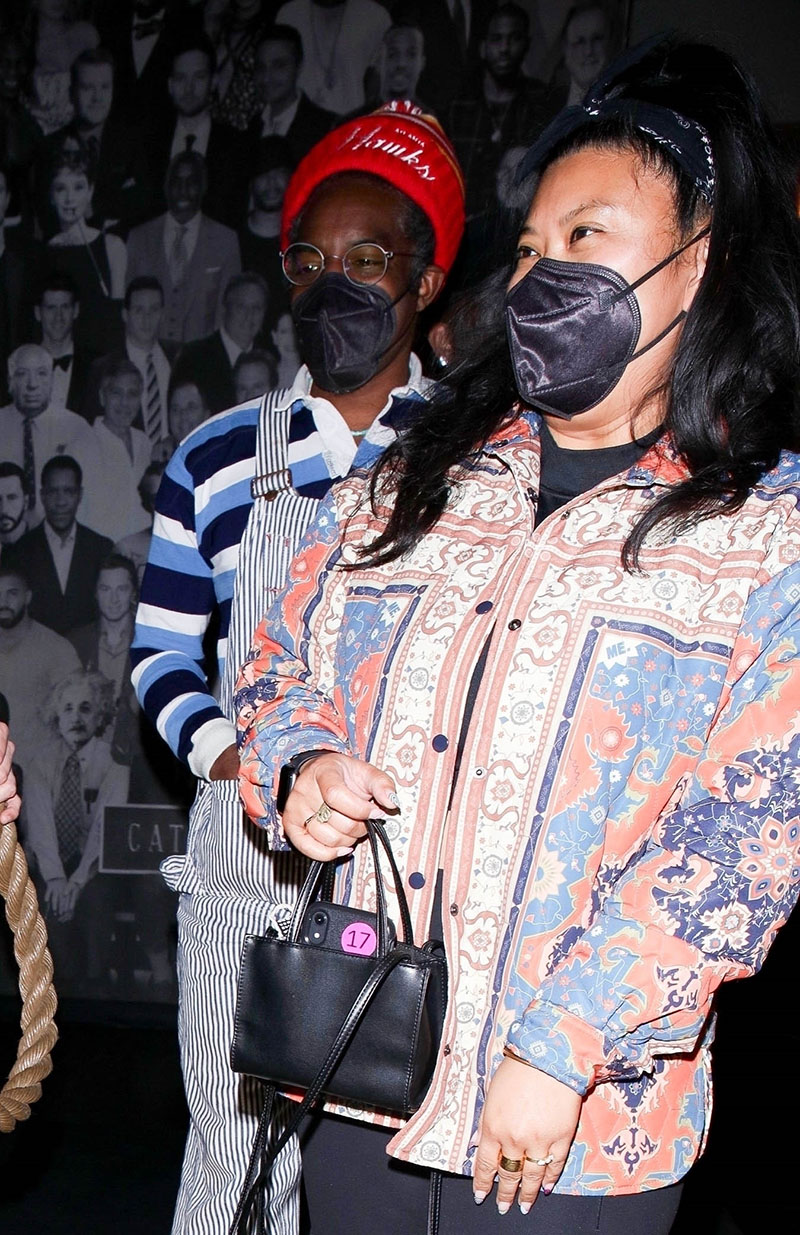 Outkast's André 3000 was a little camera shy as he made a rare public appearance leaving Catch LA with a mystery date in West Hollywood.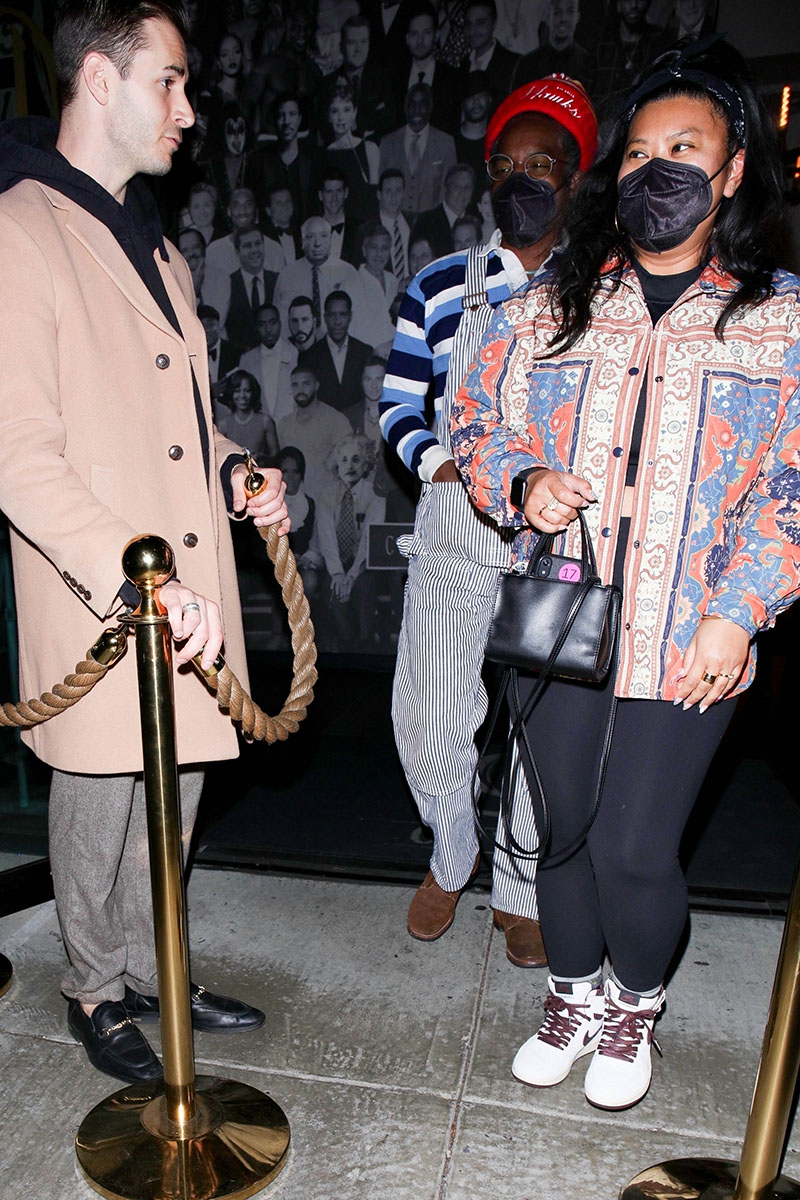 We don't know anything at all about his mystery date, but we do know he has a soft spot in his heart for Asian women.
The 46-year-old rapper, producer, and clothing designer, whose real name is André Lauren Benjamin, previously dated singer Erykah Badu from 1996 to 1999. They share a son, Seven Sirius Benjamin, 24.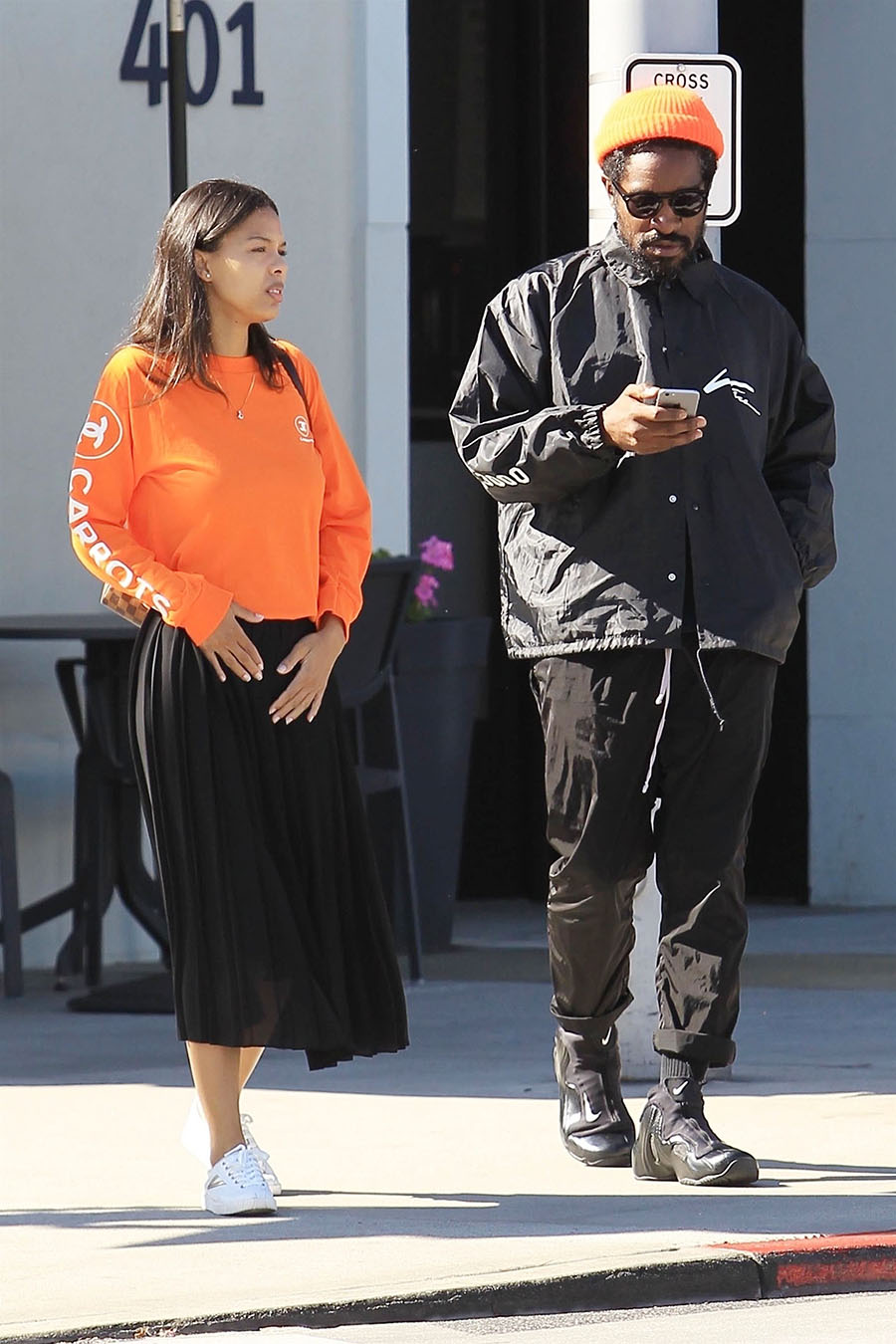 Music industry executive Dominique Maldonado (pictured) seemed to be the perfect woman for André. The last time we saw them together was in 2017. Unfortunately, their relationship didn't work out.