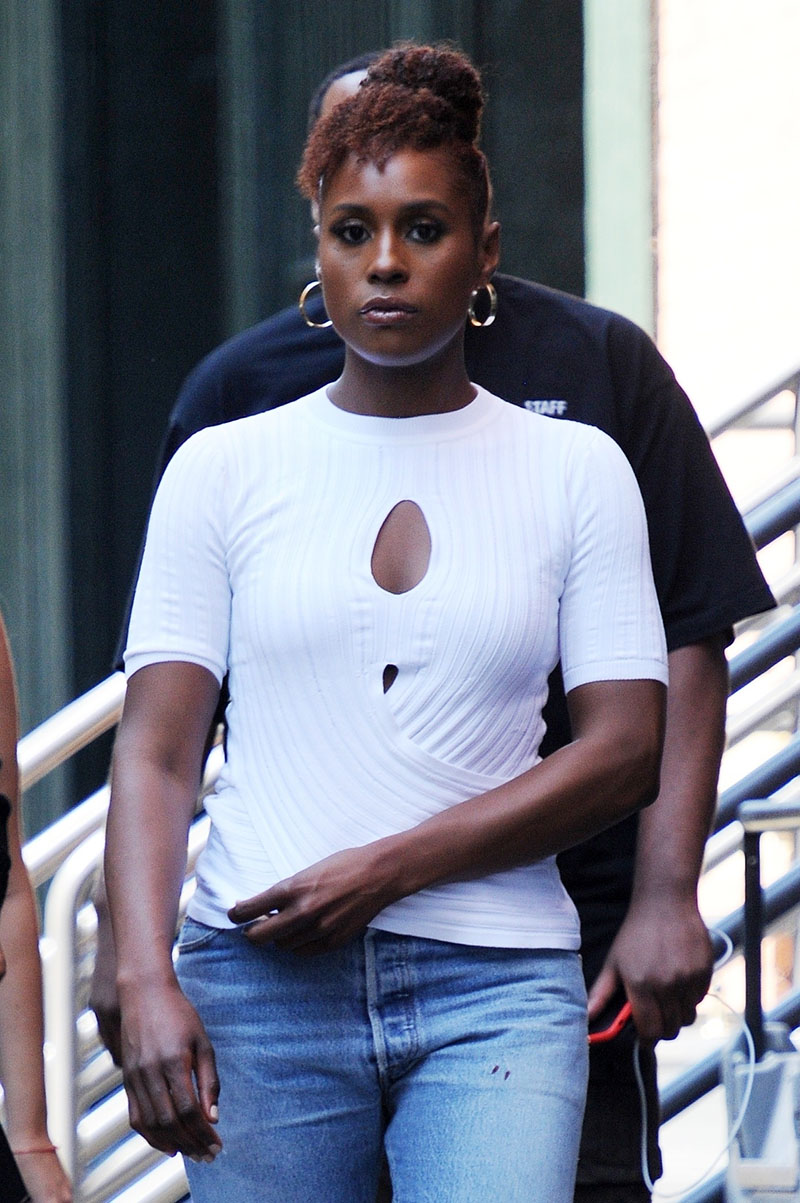 Issa Rae responded to pregnancy rumors sparked by a "baby bump" video.
According to TMZ, the pregnancy rumors started last week after a video of Rae and Insecure co-star Yvonne Orji showed Rae wearing a skintight outfit that accentuated her bloated midriff.
Rae was holding a glass of wine in the video, which prompted a plethora of criticism from social media users concerned that Rae was drinking while pregnant.
"I am not pregnant, fuckyouverymuch," Rae tweeted on Wednesday. "LET A BITCH EAT DRINK AND BE MERRY."
Eurweb reports the video footage was shot last Friday at the Kennedy Center in D.C., where Rae was hosting a festival for Black creatives.
Fans speculated that Rae may have been annoyed because she and Louis Diame struggled to start a family for over a decade. Rae and Diame wed in July of 2021.
Rae, 37, is best known for her web series Insecure. She launched her career on YouTube with web series Awkward Black Girl in 2011.
I love it @IssaRae x @YvonneOrji ?? (? by ME) #HOORAETakesKC pic.twitter.com/5Zi72PAJtT

— @Hazzard202 on IG (@TheShooterBae) March 25, 2022