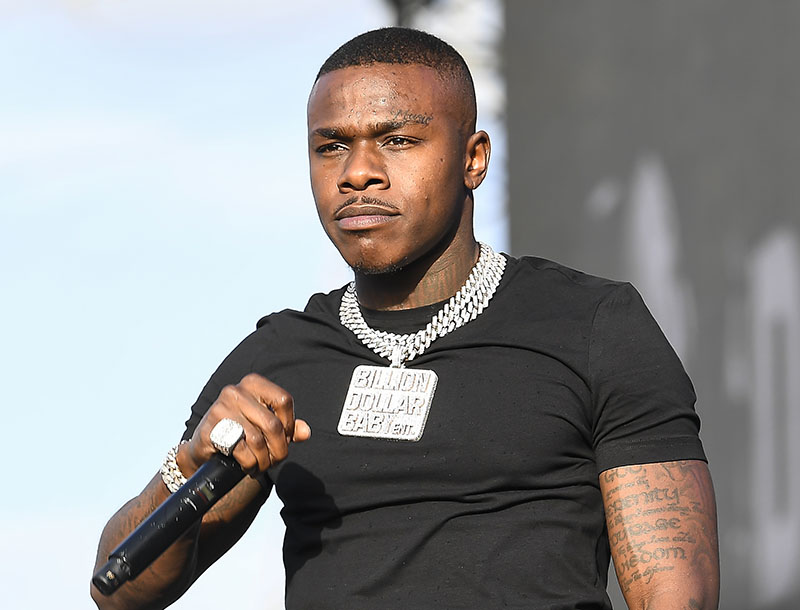 DaBaby's lawyers dismissed Rolling Stone's video which seems to dispute the rapper's claims that he killed a man in self-defense.
The 30-year-old rapper, real name Jonathan Kirk, killed 19-year-old Jaylin Craig during a fight at a North Carolina Walmart store in 2018.

RELATED: Video footage disputes DaBaby's claim that he fatally shot a man in self-defense in 2018

Leaked video footage obtained by Rolling Stone shows DaBaby threw the first punch, then pulled out a gun and shot Craig dead.
The rapper claimed self-defense, but the surveillance footage shows he initiated the confrontation by sucker punching Craig's friend.

DaBaby shot and killed 19-year-old Jaylin Craig in 2018, a shooting the rapper claims was in self-defense.

New security footage obtained by Rolling Stone shows that DaBaby appears to be the aggressor, and contradicts key aspects of his version of events. https://t.co/TGZjJ0Da6o pic.twitter.com/M7kbKur3U9

— philip lewis (@Phil_Lewis_) April 25, 2022
The rapper's attorneys, Drew Findling and Marissa Goldberg, tell TMZ the video was reviewed by a judge and prosecutors back in 2018.
The lawyers say prosecutors concluded DaBaby acted in self-defense and therefore was not charged with homicide.
DaBaby also responded to the video, saying, "The media got they a*s brainwashed."
Since 2018, DaBaby has shot at or physically assaulted multiple people — some without provocation.