Rihanna and her famous baby bump grace the May 2022 issue of American Vogue, photographed by Annie Leibovitz at the Ritz Carlton Paris in France. Rihanna wears a lace bodysuit designed by Alaïa, with matching gloves and shoes. She completed her stylish outfit with Chopard earrings.
Rihanna was styled by Alex Harrington and Jahleel Weaver.
According to Tami, of TalkingwithTami, Rihanna, 34, was quoted as saying "I usually hate desserts, but all of a sudden you come close to me with a chocolate-covered donut and you've got my heart forever."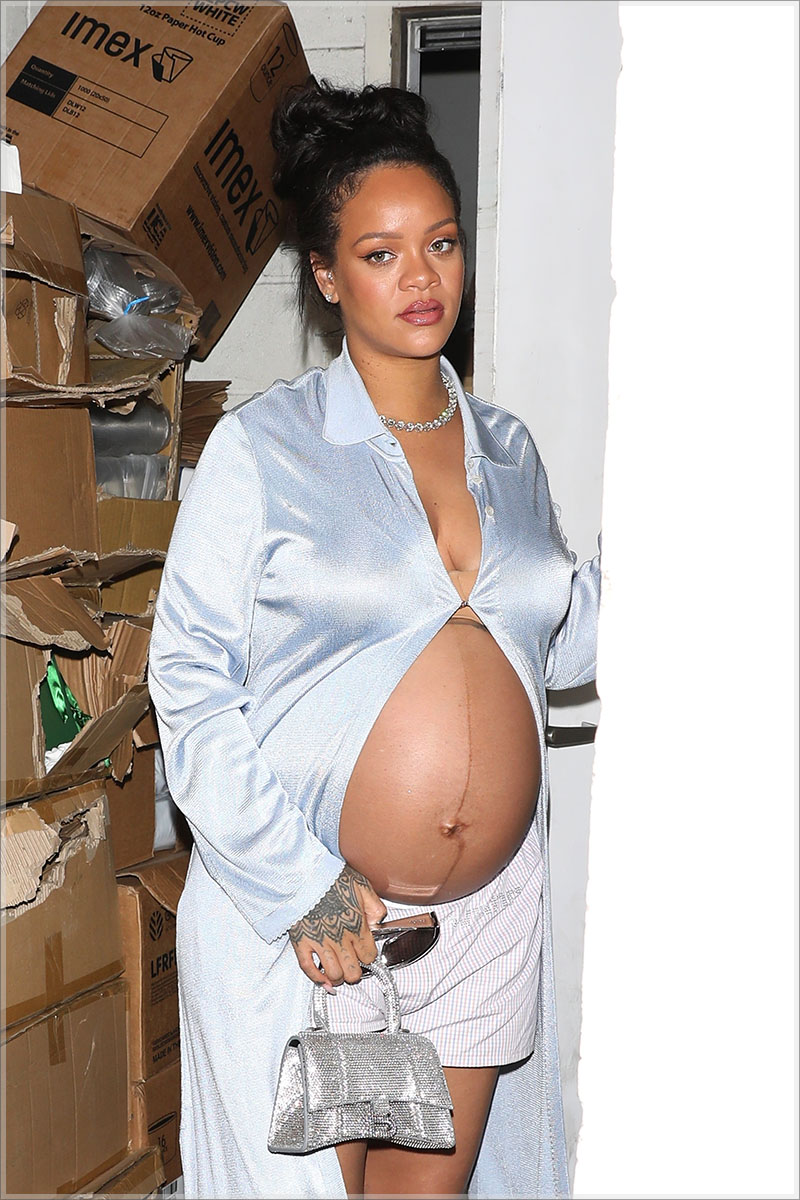 RiRi says she has sweet cravings and loves tangerines with a little sprinkle of salt.
"It has to be with salt and only with salt, because in Barbados we take our fruits to the ocean and soak them. Trust me, it really is a thing."
Watch the video below.