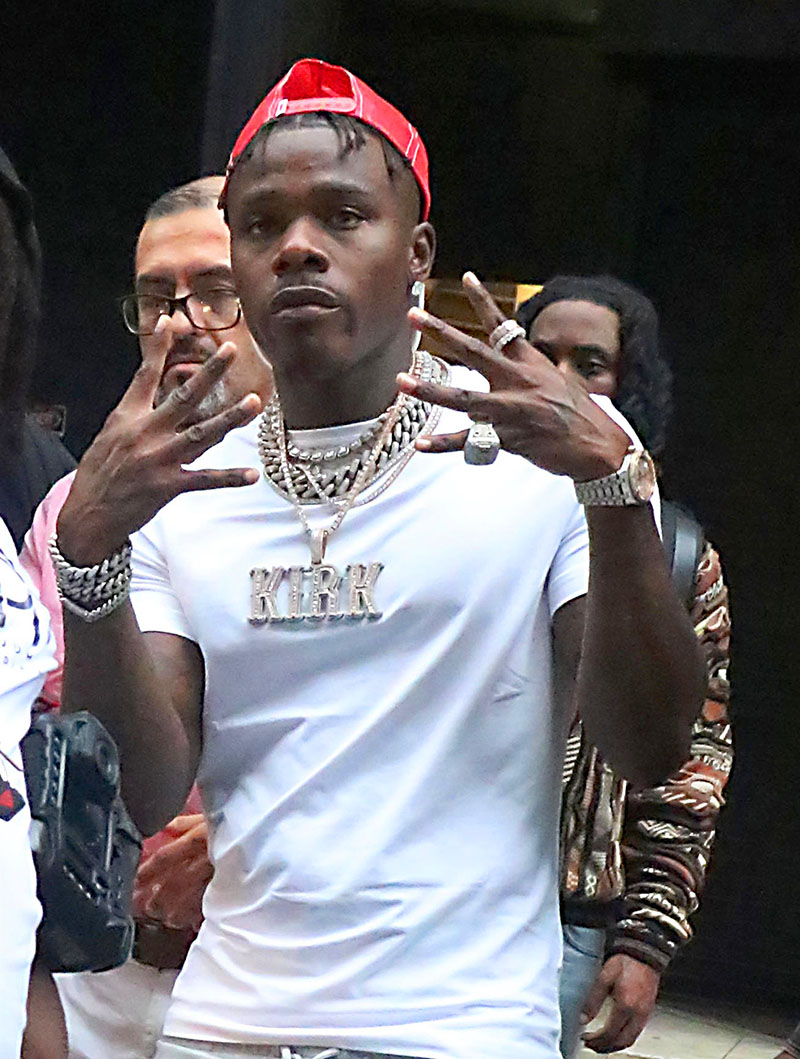 A trespasser was shot at a residence where rapper DaBaby was staying in North Carolina. The man was transported to a nearby hospital with non-life threatening injuries.
According to TMZ, the rapper was staying at his brother's home when the man found his way onto the property without an invitation.
When police arrived at the $2.3 million mansion, they found the man suffering from a gunshot wound on the property's private football field.
DaBaby, real name Jonathan Kirk, was at home at the time of the shooting. It is not clear if he did the shooting.
A gun was recovered at the scene by police. There were no charges.
The mansion in Troutman is surrounded by a gate and security guards were on duty. It isn't clear how the man got on the property.
The rapper was cleared of murder after he shot and killed a Walmart shopper in November 2018.
DaBaby is a native of Charlotte, North Carolina where he and his two older brothers were raised by his single mom. His older brother Glen Johnson died in 2020.
DaBaby is best known for his hit singles "Suge," "Baby Jesus," "Today," and "Up The Street."
Fans were unsympathetic to DaBaby after the news broke.
Dababy need to be thrown in jail at this point cause why everywhere they go it's always a fight or shooting

— me season! ?? (@evelynvwoodsen) April 14, 2022
You need to read before opening ya mouth. That man was at his home. A Mf trespass on yo property what you go do? Call the police and wait for them to come and be harmed in the process? You need to be thrown in jail for being slow! https://t.co/sPwbJQwag7

— NishaNish? (@Nishwrites) April 14, 2022
its was at his house…you must not protect yourself when you're at home

— W? (@Gapmouff) April 14, 2022
#DaBaby getting curved by fans ? pic.twitter.com/EiiP7NMfsX

— No Jumper (@nojumper) April 7, 2022