Black Twitter is dragging Chris Brown for his detached and unfriendly congratulatory post to ex-girlfriend Rihanna.
Rihanna, 34, welcomed her first child, a boy, with rapper A$AP Rocky, 33, on May 13. The baby news was confirmed on Thursday.
Chris, 33, took to his Instagram Stories and posted an image with the word "Congratulations," alongside emojis of a red heart, praying hands, and what looks like a pregnant man.
The post didn't name Rihanna or A$AP. Fans ripped the pop singer for his seemingly impersonal post to his ex-girlfriend.
Rihanna and Chris Brown started dating in 2008. Their whirlwind relationship ended bitterly in 2009 when he beat her bloody during an argument.
Chris pleaded guilty to assault and was sentenced to 5 years of probation, as well as community service and domestic violence counseling.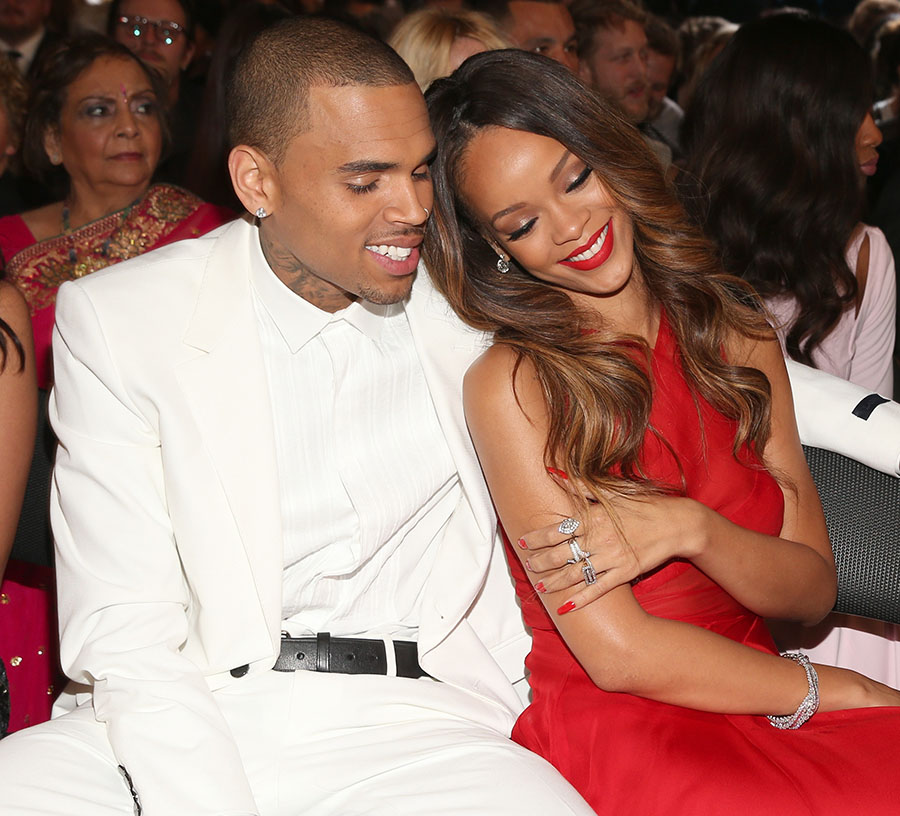 They later reunited in 2012 before splitting again in 2013. She told Vanity Fair that the domestic violence incident was too difficult to forget and ignore.
"It's in the past, and I don't want to say, 'Get over it,' because it's a very serious thing that is still relevant; it's still real. A lot of women, a lot of young girls, are still going through it. A lot of young boys too. It's not a subject to sweep under the rug, so I can't just dismiss it like it wasn't anything, or I don't take it seriously. But, for me, and anyone who's been a victim of domestic abuse, nobody wants to even remember it."