Lolo Jones, who is allegedly still a virgin, wrote a lengthy Instagram post revealing men don't want to date her when she refuses to have premarital sex.
The 39-year-old Olympic Track & Field and bobsled star said men constantly tease her about her decision to abstain from premarital sex.
"Tonight I blocked the guy I was talking to for 8 months. My heart just couldn't take it anymore," she wrote.
"He gave me so many mixed signals. He would talk about marriage and kids but then keep me in the friend zone. He would never make time to see me. My heart is so heavy."
Lolo says she is "so exhausted" by men who show interest in her but ghost her when she refuses to put out. She said she "prayed for years with many tears for God please to allow me to find my husband."
"I even prayed if God didn't want me to be married to remove the desire from my heart. But as the years grow I want to be married more and desire badly to have a family of my own. And I just keep getting my heart broke."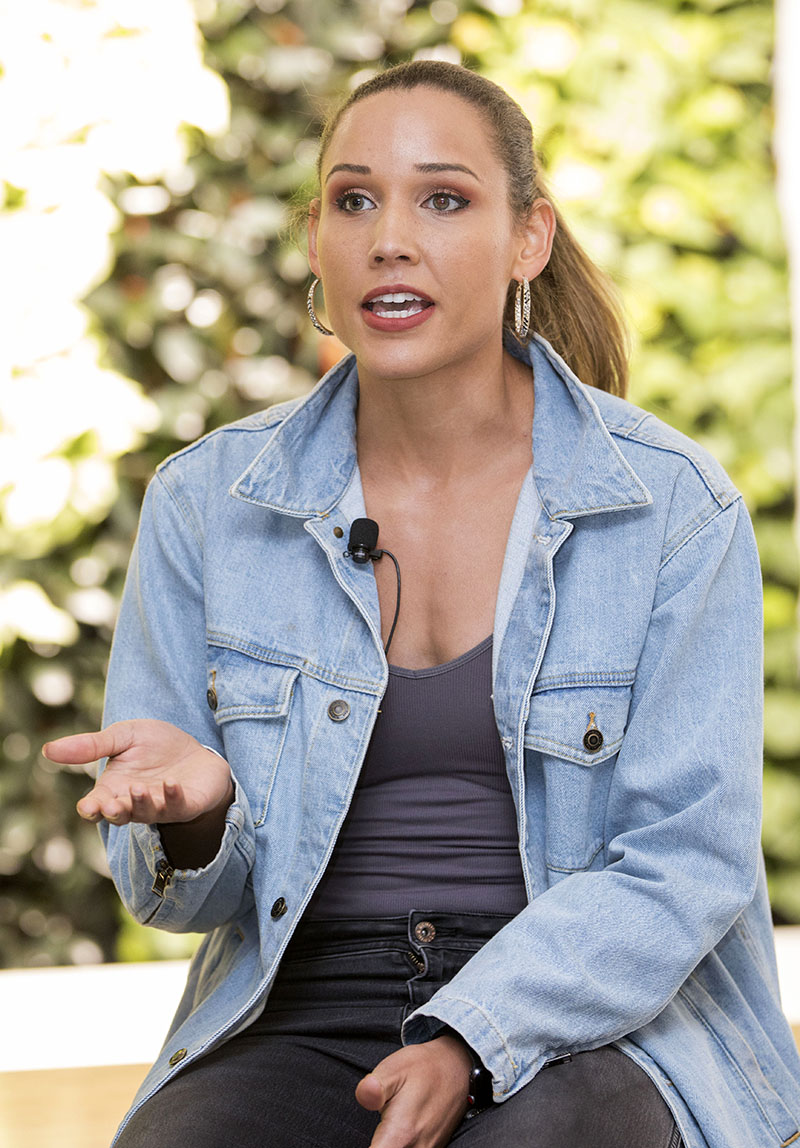 Lolo said she cries after she is teased and mocked by men who tell her she's old and washed up. The Olympian turns 40 on August 5.
"I get teased all the time because I won't have premarital sex. Guys will [direct message] me that I'm old. I'm washed up I should just put out already. So I'm just crying out. Where are you God? Your word says John 14:14. If you ask me anything in my name, I will do it. I'm asking God to please honor the desire of my heart. Your word says two are better than one. Ecc 4:9-12 I'm just asking God to honor my heart because faith is hurting right now. I'm tired of getting teased. I'm asking God my father, my protector, my provider please show up. Please honor me."
Lolo Jones on IG still sad no one wanna save it until marriage with her. I remember the first year I got on Twitter she was on that stuff. Whew.

— Rod (@rodimusprime) May 20, 2022
lolo jones remind us she a virgin every 5 years. i can only imagine what she'll tell us after she lose it

— chilly willy (@thirty2will) May 19, 2022
God sending messages to Lolo Jones and she's acting like he's ignoring her. ????

— Mr. Magooch (@Birds_Aint_Reel) May 20, 2022
Just stopping by to say sorry about those shady dudes. I'm nice ??

— Rappeezy (@rappeezy) May 19, 2022
Lolo Jones comes off as insufferable. It's not virginity keeping her single… just being annoying lol

— little bobcat ni99a ? (@Steebie_K) May 19, 2022