Sam Asghari married Britney Spears for Love, not money. They tied the knot on June 9 at her California home after dating for 5 years.
Invited guests included Paris Hilton, Drew Barrymore, Selena Gomez, and Madonna, as well as Donatella Versace, who designed Britney's white wedding dress.
None of Britney's family members attended the wedding. Britney's brother Bryan was reportedly invited, but he didn't bother to show up. Her sons didn't attend either.
Before they exchanged vows, Sam signed an "ironclad" prenup that protects the 40-year-old singer's $60 million fortune.
A source close to Britney confirmed the prenup to HollywoodLife and TMZ.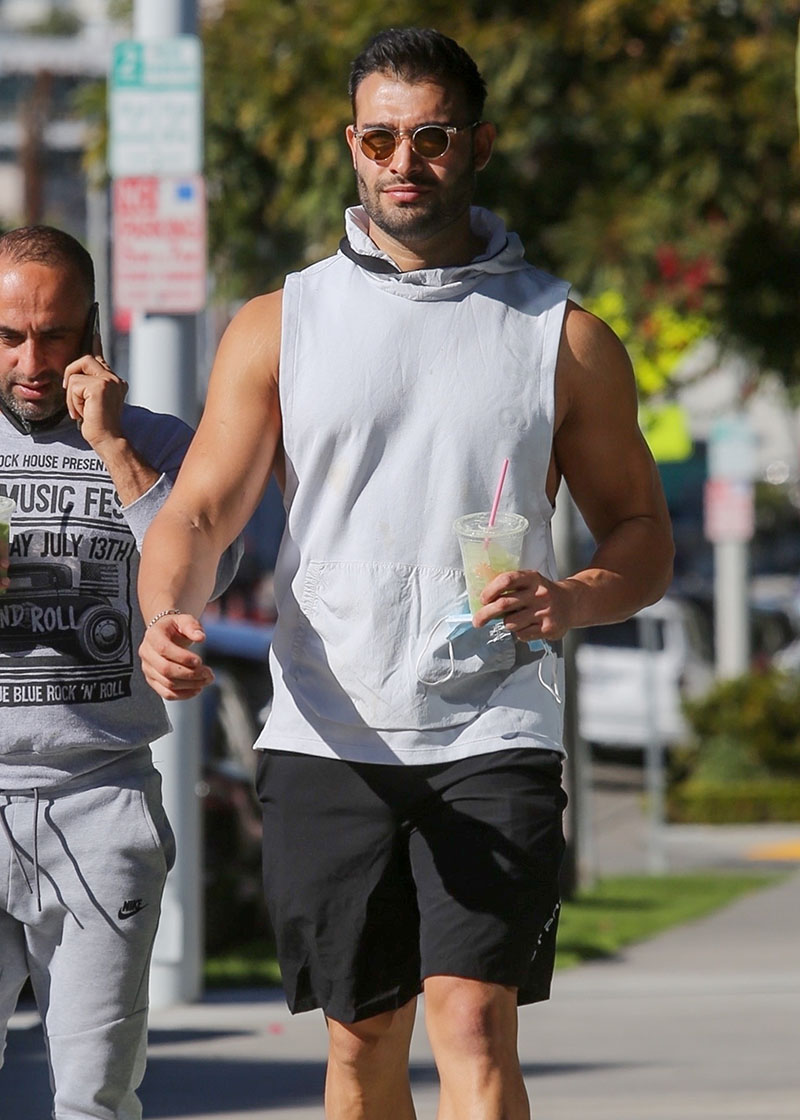 Sam announced a prenup was being prepared soon after he proposed to Britney in 2021. He addressed concerns from Britney's fans that he only wanted her money.
"Thank you to everyone who is concerned about the prenup," he wrote on his Instagram Stories. "Of course, we're getting an ironclad prenup to protect my Jeep and shoe collection in case she dumps me one day," he wrote, along with two crying-laughing emojis.
In April 2022, Britney announced that she was expecting her first child with Sam, 28. In May 2022, Britney and Sam announced that they suffered a miscarriage.
The "Oops!…I Did it Again" singer married her first husband, Jason Allen Alexander on January 3, 2004. She filed for an annulment 55 hours later. She married Kevin Federline on October 6, 2004. They share two sons, Jayden, 15, and Sean, 16. They divorced in 2007.