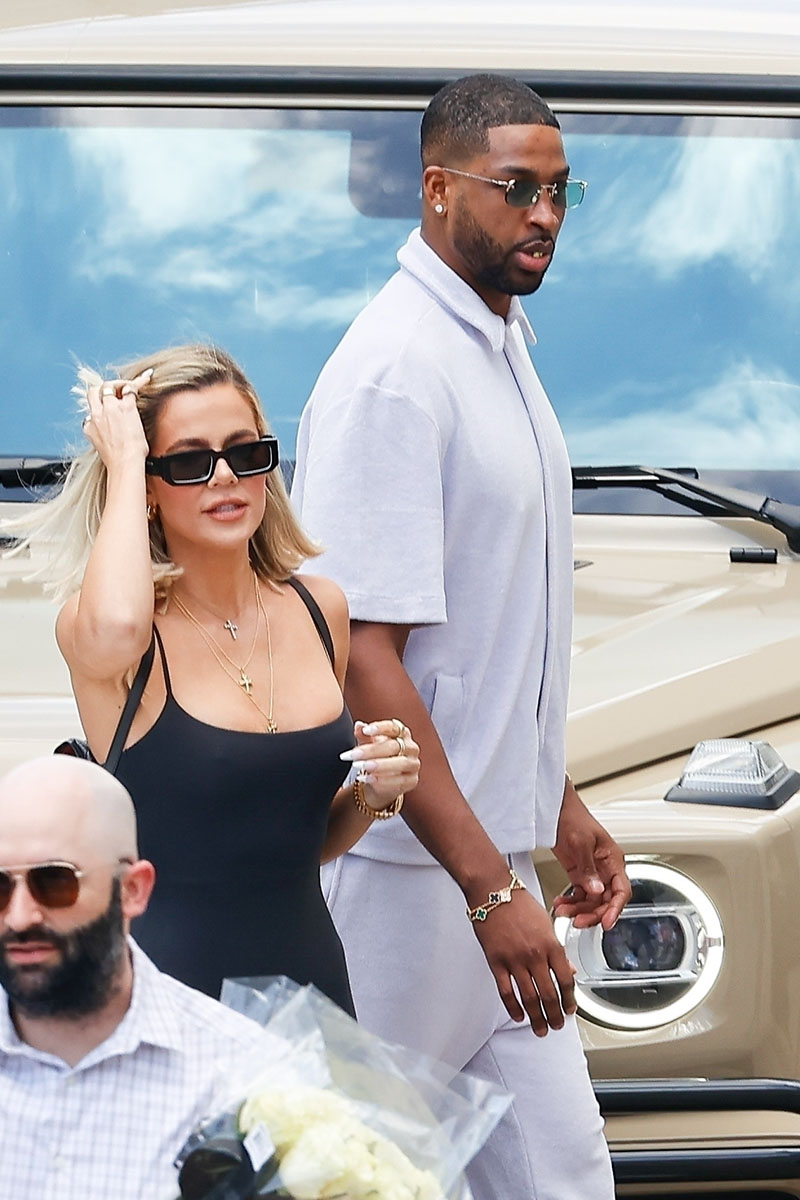 Khloe Kardashian is reportedly pretending to date a white man when she's really back with her baby daddy, Tristan Thompson – for good this time.
According to ET!, Khloe is dating a Caucasian private equity investor, who was introduced to her at a dinner party by her sister, Kim Kardashian, several months ago.
According to a source who was at the dinner party, 37-year-old Khloe and her mystery man hit it off instantly.
"Khloe has been dating a private equity investor," the source says. "Kim introduced the two of them at a dinner party several months ago and they clicked and hit it off. Khloe is in a good head space and things are going well for her."
An Instagram blogger recently claimed Khloe was dating another NBA player. She didn't waste any time denying that rumor.
Khloe hopped in the comments section to say the rumor was not true. But she has been silent on the report that she's dating a private equity investor.
Kardashian observers Khloe is still with Tristan, the father of her 4-year-old daughter True Thompson.
If she was dating some other guy we would've seen them together by now. The Kardashians never miss an opportunity to flaunt men in public.