Alicia Keys continues her international Alicia + Keys World Tour in Venice, Italy. The "Fallin'" singer and her husband Swizz Beatz (pink shirt) were seen on vacation in Venice with their children, (L-R): Genesis, Egypt, Nicole, and Kaseem Jr. (far right) on Thursday.
The family was accompanied by a small army of nannies and bodyguards.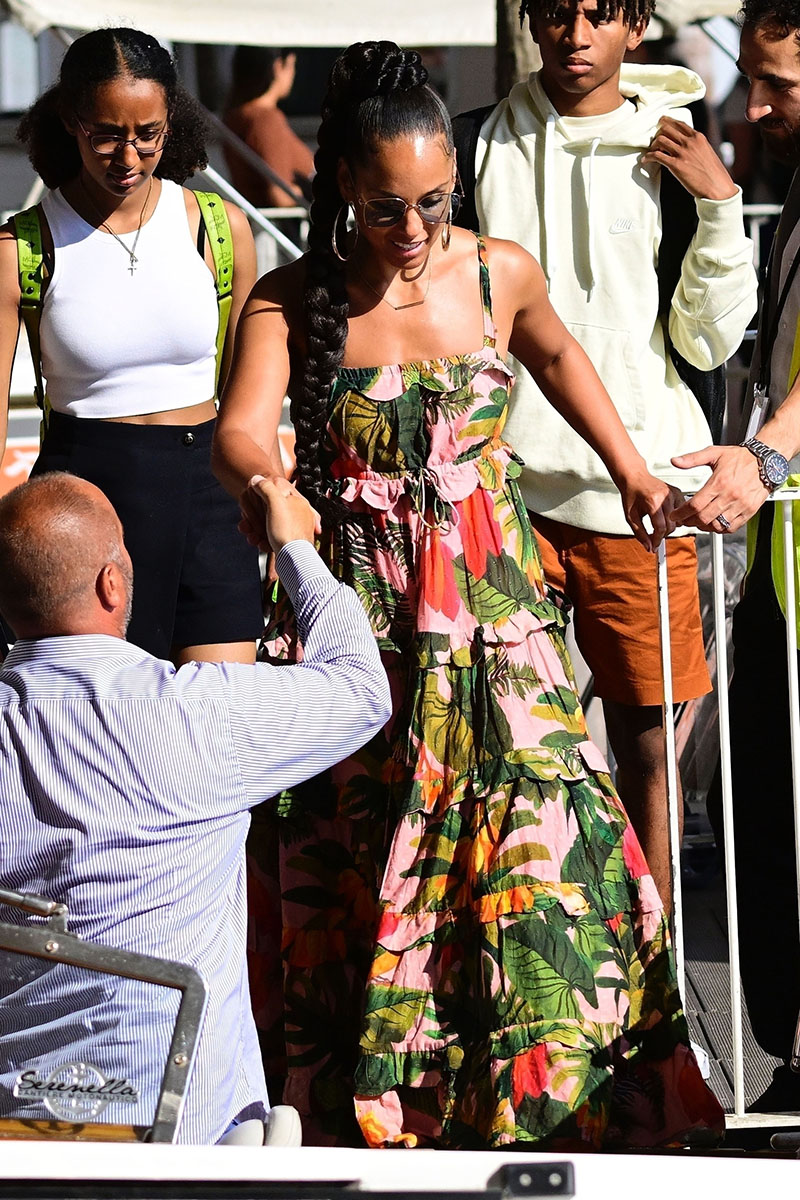 Alicia, 41, looked radiant and happy while taking in the sights in a stunning Farm Rio dress! The crew was spotted at Venice airport where they then took a water taxi and enjoyed dinner at the DA IVO.
Alicia and her youngest son, Genesis, blew kisses on the boat ride.
Alicia and Swizz were married in 2010 under very stressful circumstances. They share two sons together.
Swizz has 5 children by 4 women.
He shares 14-year-old Nicole (left) with UK-based singer Jahna Sabastian, and Kaseem Dean Jr., 15, with singer Mashonda Tifrere.
Swizz also shares 24-year-old son Nasir Dior Dean (not pictured) with Nichole Levy.
Alicia is best known for her album The Diary of Alicia Keys (2003), which sold 8 million copies worldwide and spawned the singles "You Don't Know My Name", "If I Ain't Got You", and "Diary."