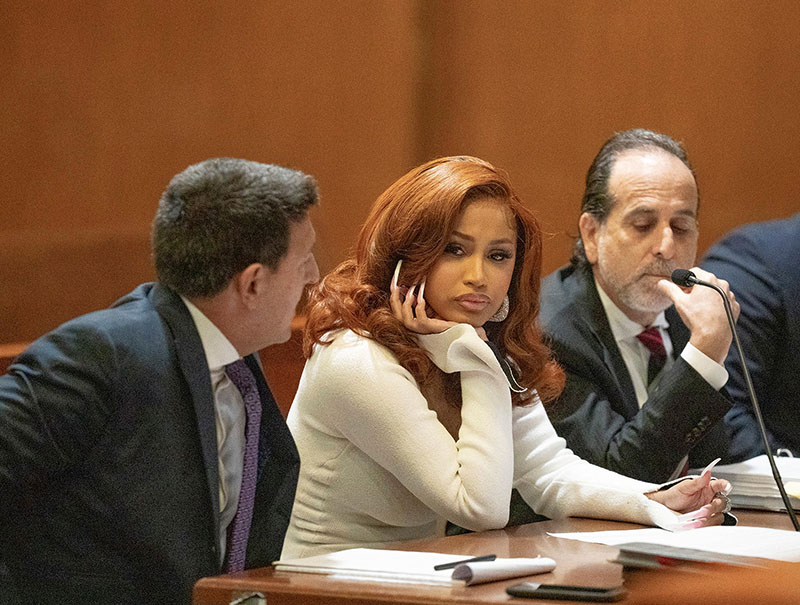 Cardi B is being canceled after she admitted paying $5,000 to have two female bartenders assaulted in 2018.
Cardi B pled guilty to two misdemeanor assault charges on Thursday. She was ordered to perform just 15 hours of community service.
Industry insiders are shocked that a convicted felon with known gang affiliations walked free with only 15 hours of community service after paying to have two Black women assaulted.
The two victims, who are sisters, told police the Bronx rapper sent her goons to assault them while they served drinks at a Queens, NY strip club in 2018.
According to the two siblings, Cardi B was furious because her cheating husband, Offset, slept with one of the women.
Black Twitter dragged Cardi B by her edges after she pled guilty to assault and accepted a plea deal on Thursday.
"Cardi b has no allegiance to women," one Twitter user wrote.
Another person said Cardi B "Belongs in prison but won't see any punishment."
A third person tweeted: "Don't worry, though, she will never see the inside of a jail for drugging and robbing (and possibly raping) men. She'll still be considered a hero for that."
Cardi b has no allegiance to women. https://t.co/RX6Tjv0g6V

— Megan Thee Dragon (@MDragon_12) September 15, 2022
Not y'all gassing her after her pleading guilty to sending/paying men to beat up women in the strip club?? Ew.

— Shuggs (@livelikeshugg) September 15, 2022
Belongs in prison but won't see any punishment

— FlavorTown (@DrChungus319) September 15, 2022
You send men after two women bc ur man can't keep his dck in his pants. @Saweetie what can u say about this

— nixoxo (@nixoxo__) September 15, 2022
Cardi's 1st public statement online after pleading GUILTY for attacking 2 black women in NYC was tweeting a picture of her outfit. Violence against women is NEVER a fashion moment. I am triggered by @iamcardib blackfishing, cyberbullying, & protection from media gatekeepers.

— lorilovesamazon l (@lorilovesamazon) September 15, 2022