A new tell-all book claims Meghan Markle thought she would be worshiped by Brits as the "Beyonce of the UK" after marrying Prince Harry.
Meghan, 41, was a C-list actress in the TV series "Suits" when she went on a blind date with Harry in 2016. They were engaged a year later.
The new book titled "The Hidden Power Behind the Crown" by Valentine Low, claims Buckingham Palace staff nicknamed Meghan a "narcissistic sociopath" after she allegedly bullied her royal staffers until they quit.
"I think Meghan thought she was going to be the Beyonce of the UK. Being part of the royal family would give her that kudos," a source told Low.
"Whereas what she discovered was that there were so many rules that were so ridiculous that she couldn't even do the things that she could do as a private individual, which is tough," Low added.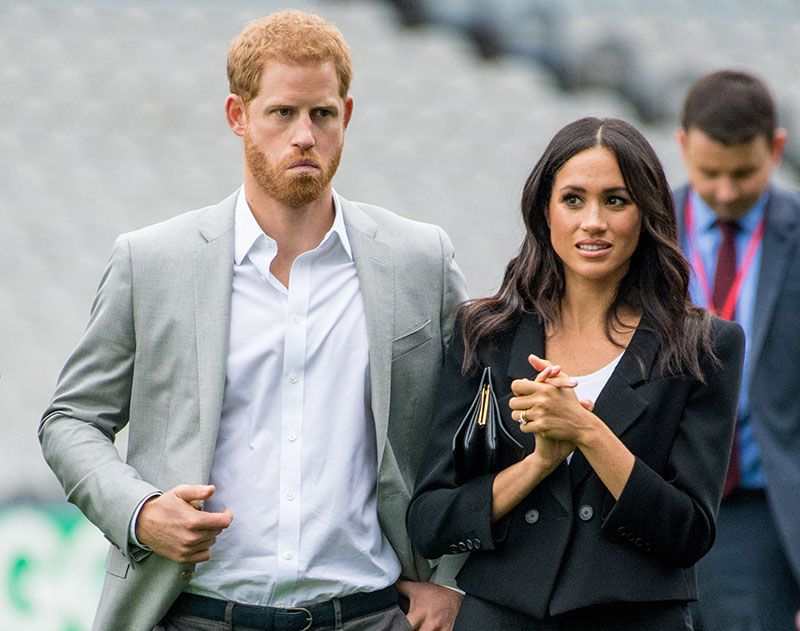 Harry, 38, released a statement expressing his concern that the British press made racist statements about Meghan, who is biracial.
She later convinced Harry to step back from his royal duties and leave England to seek fame and fortune in America.
The exiled couple was stripped of their coveted HRH titles by Queen Elizabeth II. Their children, Archie, 3, and Lilibet, 1, were also snubbed by the royals.
Harry and Meghan returned to America empty-handed and title-less after attending the State Funeral of the Queen, who passed away on Sept. 8 at age 96.