Rapper NBA YoungBoy announced he is expecting his 9th child with fiancée, Jazlyn Mychelle.
On Sunday, YoungBoy shared a new single and music video, called "Purge Me" that featured heavily pregnant Jazlyn and their baby daughter.
Jazlyn is a YouTube vlogger, influencer and Instagram model.
On the track, YoungBoy sings: "I won't hurt you if you don't hurt me / I ain't seen you yet, I ain't worried / I got choppas on the seat, I ain't worried / Got my daughter upstairs, please don't try to purge me."
YoungBoy, born Kentrell DeSean Gaulden in Baton Rouge, has five sons, including Kentrell Jr., his toddler with boxer Floyd Mayweather Jr's daughter, Iyanna. He also has three daughters. The children are by 7 different baby mamas.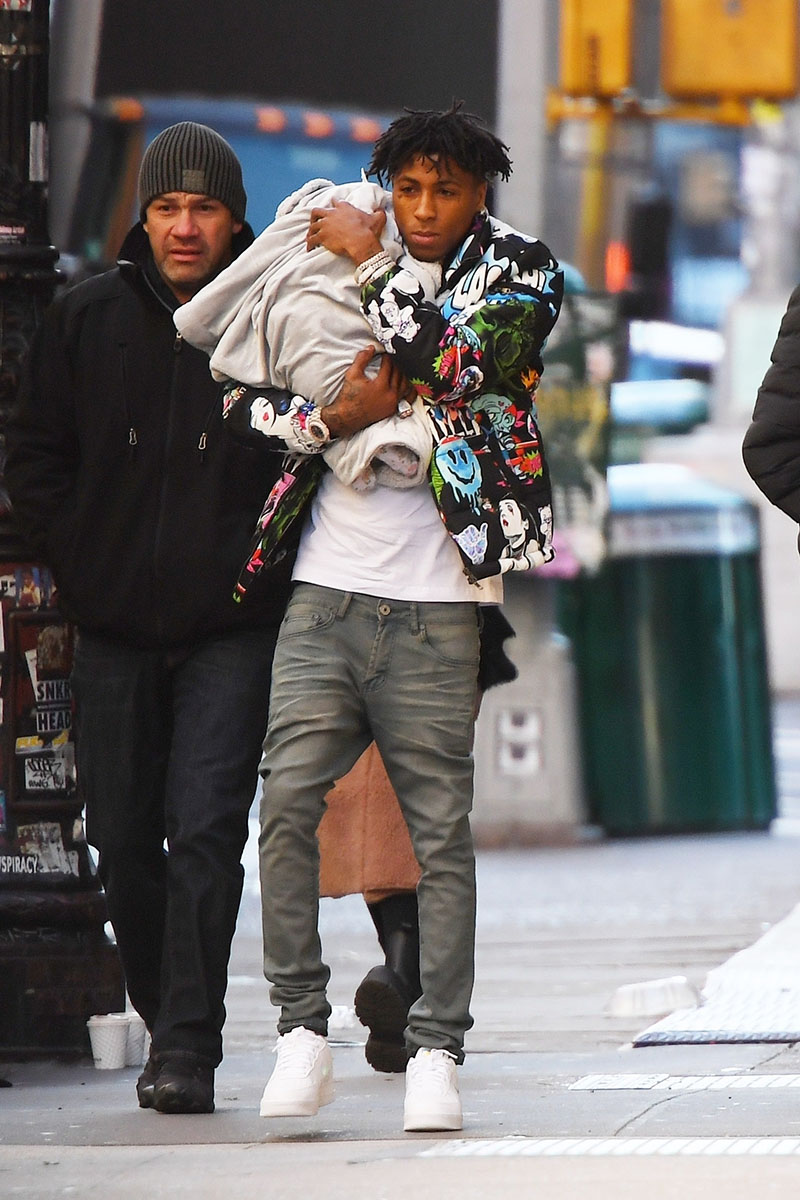 YoungBoy, who turns 23 on Oct. 20, was charged with two counts of attempted second-degree murder at age 17.
While still in jail, he began posting songs to YouTube on the channel David G. His music video for his hit song "Win or Lose" went viral while he was still behind bars.
It is Sandrarose.com's policy not to provide a rating for a song with zero roses.
Watch "Purge Me" below.