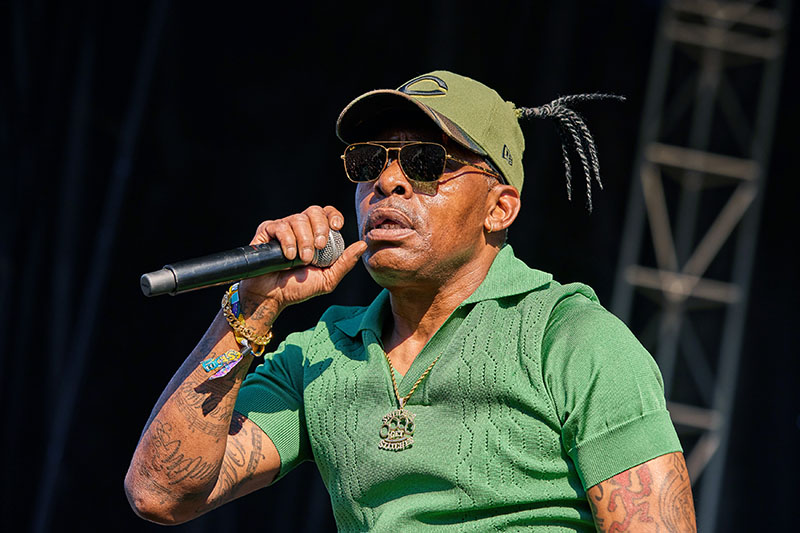 Grammy-winning rapper Coolio died of a heart attack on Wednesday evening in Los Angeles, his manager Jarel "Jarez" Posey confirmed to TMZ and Rolling Stone. He was 59.
Coolio was visiting a friend when he collapsed and died on the bathroom floor, according to reports.
The rapper, whose real name is Artis Leon Ivey Jr., was best known for his hit singles "Gangsta's Paradise" and "Fantastic Voyage."
"Gangsta's Paradise" sampled Stevie Wonder's 1976 song "Pastime Paradise". Wonder gave his approval to use the sample only if the song did not contain any profanity.
"Gangsta's Paradise" won the 1996 Grammy for Best Solo Rap Performance and was nominated for a Best Song of the Year Grammy.
Tributes continue to pour in on Twitter and Facebook.
the way tv and hip-hop were so connected in the 90s is something i'll never forget. and it gave us one of the best songs in the kenan and kel theme by coolio. rest in peace. pic.twitter.com/D4t9H28b1e

— nadirah (@hinadirah) September 29, 2022
Rest In Peace Coolio. His music brought a lot of joy to a lot of people. That man had huge huge hits. A fantastic voyage, indeed. ??

— Andrew Barber (@fakeshoredrive) September 29, 2022
Coolio had the whole world in the palm of his hands when he made Gangsta's Paradise, he lived to see that

RIP King

— Ahmed/The Ears/Symba Fan?? (@big_business_) September 29, 2022
Coolio turned a classic Stevie Wonder song into one of the most recognizable Hip Hop hits of all time. That alone made him a legend.

Now he's resting in paradise ?? pic.twitter.com/pJJYiknyHr

— Dedee ? (@thoughtfulbae) September 29, 2022