Usher Raymond celebrated the 25th anniversary of his album My Way by recreating the cover art for the album's singles.
Usher was only 12 when he caught the attention of L.A. Reid, founder of now defunct Atlanta-based LaFace Records.
The R&B crooner released his self-titled debut album Usher in 1994 and his second album My Way in 1997.
My Way spawned three hit singles, "Nice & Slow", and Billboard top 2 singles "You Make Me Wanna" and "My Way."
He was 19 when his single "Nice & Slow" became his first number-one hit on the US Billboard Hot 100 chart in 1998. He is pictured with his first Grammy Award.
On Tuesday, the 43-year-old father-of-four unveiled the new cover art for his singles "You Make Me Wanna" and "Nice & Slow."
You Make Me Wanna… #UsherMyWay pic.twitter.com/85CN2ZDqih

— Usher Raymond IV (@Usher) September 20, 2022
Usher's My Way, 25th Anniversary Deluxe Edition will include a silver vinyl reissue, plus a lyric and photo booklet.
The My Way anniversary edition is set for release in early 2023.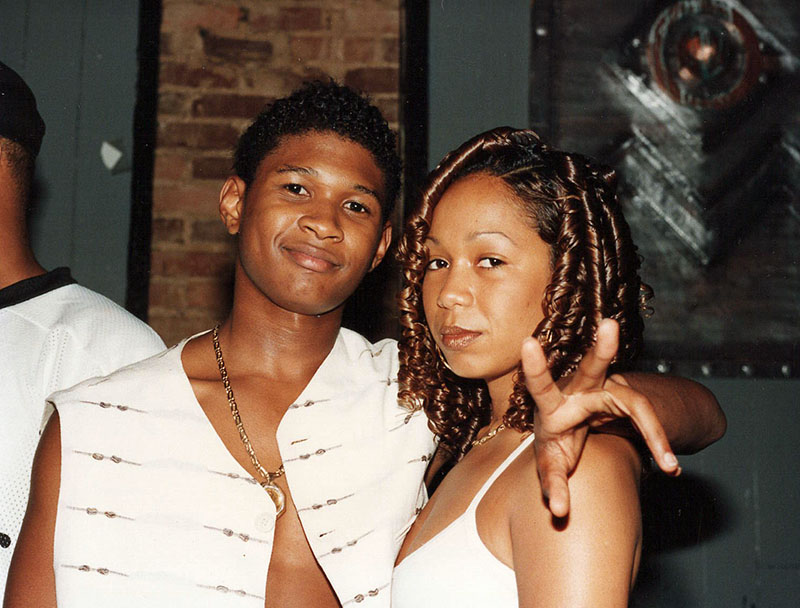 16-year-old Usher is pictured with his then-girlfriend, Karon Vereen (Ben Vereen's daughter), and R&B singer Monica, who was 15.