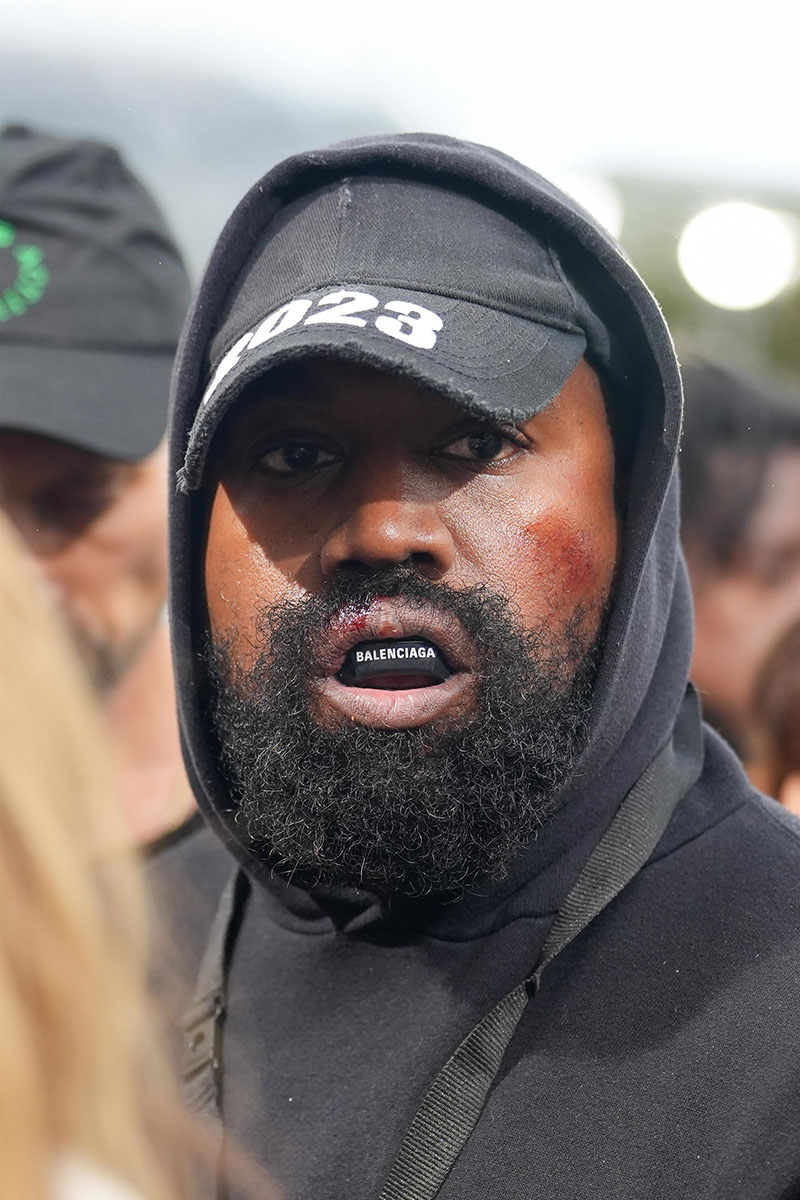 Kanye West singled out Vogue magazine contributing editor Gabriella Karefa-Johnson for abuse on his Instagram page last night.
Karefa-Johnson is among the critics who condemned Kanye for wearing a shirt with the words "White Lives Matter" during his surprise Yeezy fashion show on Monday in Paris. The controversial WLM shirt is part of Kanye's Yeezy clothing line.
Karefa-Johnson, a New York-based stylist, called Kanye "irresponsible" in a post on her Instagram page.
She said Kanye's use of young people to model the shirts was "incredibly irresponsible and dangerous." She also called the shirt's message "pure violence," before adding that Kanye's shirts are not considered art.
"There is no art here," she wrote.
"I do think if you asked Kanye, he'd say there was art, and revolution, and all of the things in that t-shirt. There isn't."
Kanye was not humbled by the Vogue editor's criticism.
Kanye, 45, shared a screenshot of Karefa-Johnson's Instagram post, writing, "Broke the processor When the computer can't read the code This is a droid."
He also shared photos of an outfit the sister wore to a fashion event.
"This is not a fashion person You speak on Ye Ima speak on you Ask Trevor Noah," he wrote. In another post, he insulted her choice of footwear and referenced Vogue editor-in-chief Anna Wintour. "I KNOOOOOOW ANNA HAAAATES THESE BOOTS," he wrote.
Ms. Karefa-Johnson didn't respond to Kanye's immature attacks. But he did share a text message from a friend who advised him that it's not wise to go to war with a Vogue magazine editor.
"I also don't think u should insult that writer. U could actually [have] real conversation about the tee," the friend texted him.
Kanye's last post reads, "When I said war, I meant war."
Kanye has no one to advise him after Instagram influencer Jason Lee resigned as his head of media and partnerships on Monday.