Tia Mowry is back on the market after 14 years of marriage. The actress filed for divorce from actor Cory Hardrict, according to legal documents, obtained by The Blast.
Tia, 44, cited "irreconcilable differences" as the cause of their break up. She is asking for joint custody of their two children and no spousal support to either party.
Tia started dating Cory after she spotted him at a bus stop while working together on the set of a movie.
In an interview, Cory explained his meager living conditions when he met his future wife.
"I had odd jobs. I worked at K-Mart, graveyard shift, security. That's when I was just grinding man. I met my wife during them days. She was with me. She was just coming out of "Sister, Sister," but they had everything man and I didn't have anything. I had a studio apartment, sleeping in the corner, no furniture for almost two years."
Tia and Cory were married in April 2008 after dating for six years. They share two minor children.
Tia says they have an ironclad prenuptial agreement, meaning he is not entitled to half of her TV money or other assets.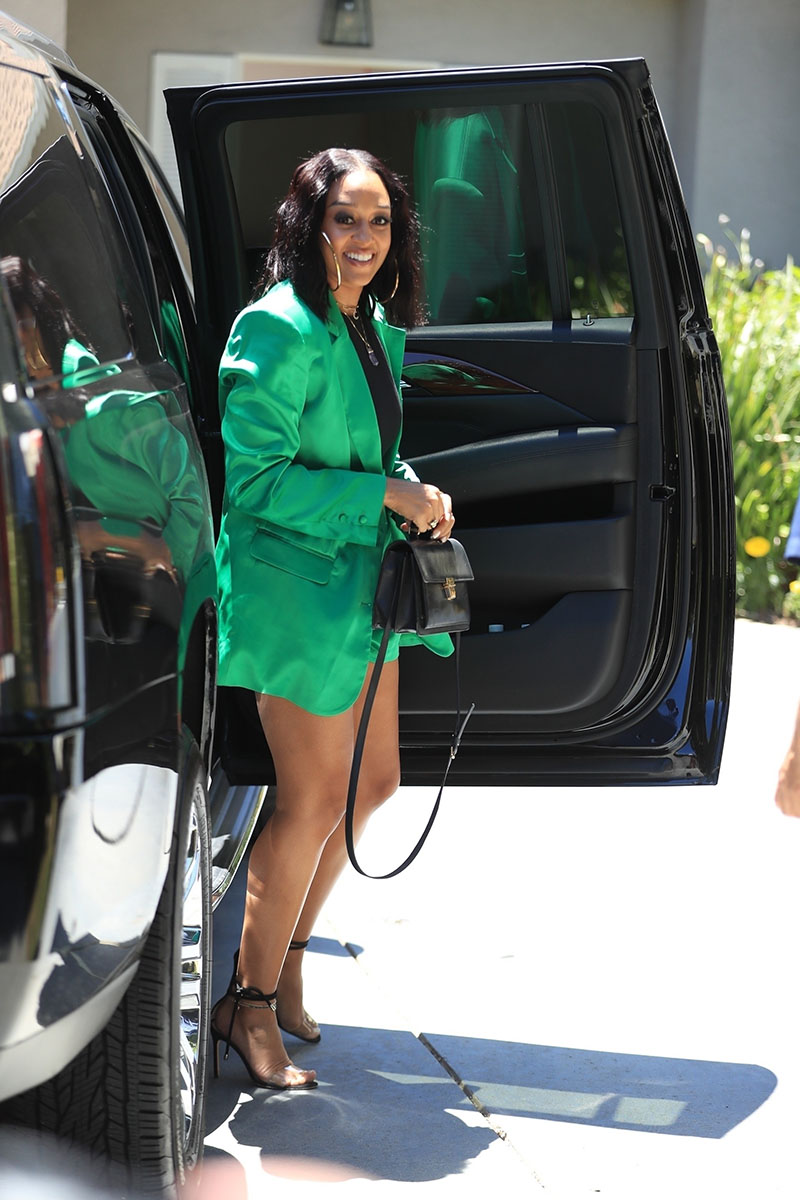 Tia prides herself on being an independent woman who doesn't follow "traditional gender roles" in marriage. She insisted that their marriage be an equal partnership.
"If I'm working a lot and Cory's home, he will put [son] Cree to bed, and if dishes need to be washed, he will wash them," she told HuffPost Live. "So it's not like, 'Oh, I'm going to wait until my wife gets home and she's going to be doing all that.'"