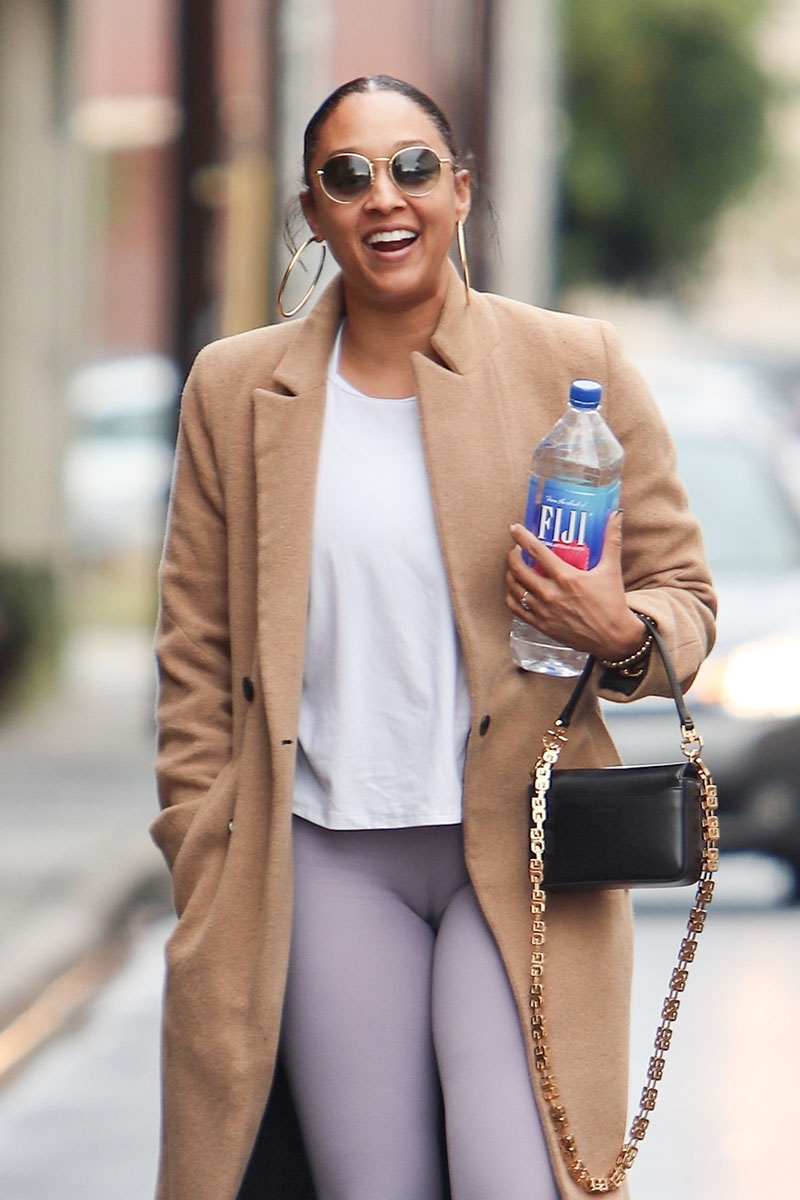 Tia Mowry opened up about filing for divorce from her husband of 14 years, Cory Hardrict.
"It was not easy. I usually tell people in my close circle, 'This is not for the weak.' It's very hard," Mowry exclusively told Us Weekly, while promoting her partnership with LACTAID.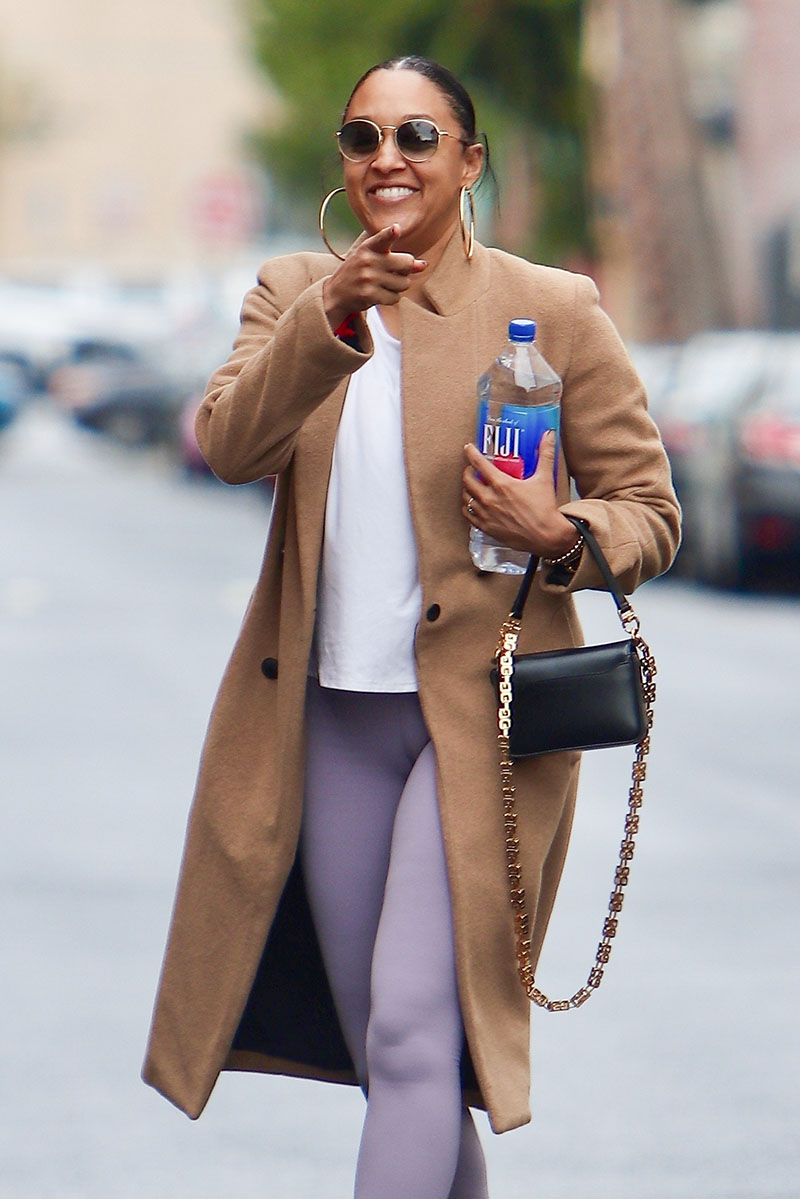 "I feel like when you continue to work on you and work on yourself and work on loving yourself and valuing yourself and having self-worth, the decision becomes easier," she told Us Weekly.
The actress wore a stylish trench coat over her gym clothes while leaving the gym after a strenuous workout on Wednesday. Mowry is staying fit just in case she bumps into Mr. Right after dumping Mr. Wrong.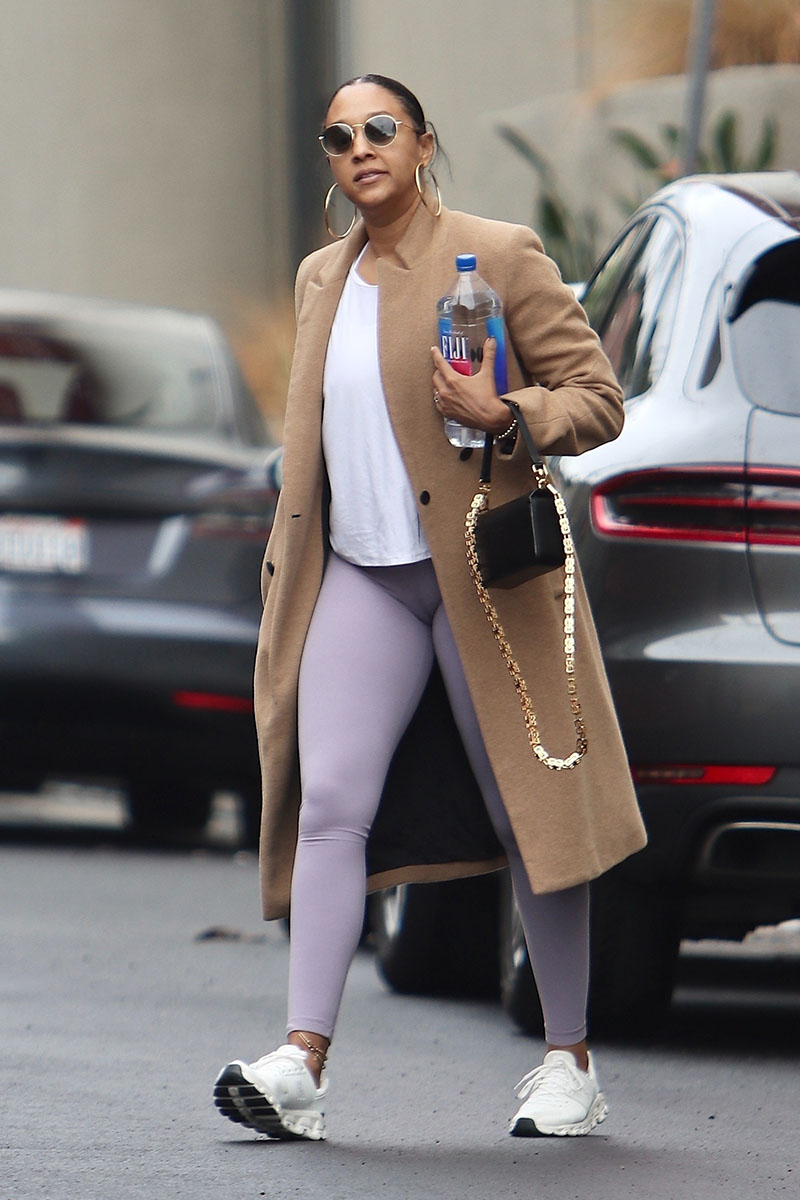 The 44-year-old mom-of-two continued: "Once you are in tune with yourself, it makes it easier to make that decision. But it doesn't mean that it's not hard. It was very difficult because you have to think about so many things."
Mowry told Us Weekly that women should chase their joy and not expect a man to make them happy.
"Chase the joy chase, chase your happiness, no matter what situation you're going through," she said.
The Sister, Sister star seemed to confirm Internet rumors that Hardrict is living a double life as a bisexual man. Rumor has it that he was miserable because he was unable to live his authentic self.
"Everybody deserves to live their authentic life. And I encourage people to do that no matter what anybody else is saying on the outside and really tap into yourself and tap into what really makes you happy and go for it."
Mowry and Hardrict share two children: son Cree, 11, and daughter Cairo, 4.
Hardrict was all smiles when he attended the Los Angeles Premiere of My Policeman at Regency Bruin Theatre on Tuesday in Los Angeles.
Mowry said her children are "thriving" and she speaks with Hardrict everyday.
"I talk to him every single day. We tell each other [that] we love each other every single day. He is family and he will always be family and a part of our lives forever."