Kylie Jenner sparked outrage on social media for wearing a noose necklace to Paris Fashion Week.
The 25-year-old plastic surgery queen made headlines on Monday for wearing a stuffed lion's head to the Schiaparelli Haute Couture Spring Summer 2023 runway show.
Now Kylie is sparking backlash for wearing a noose necklace after attending the fashion show on Monday.
Paparazzi photos caught the mom-of-two wearing what appeared to be a white gold or platinum noose around her neck.
According to Radar Online, the noose-inspired necklace first appeared in Givenchy's 2022 spring collection in October 2021.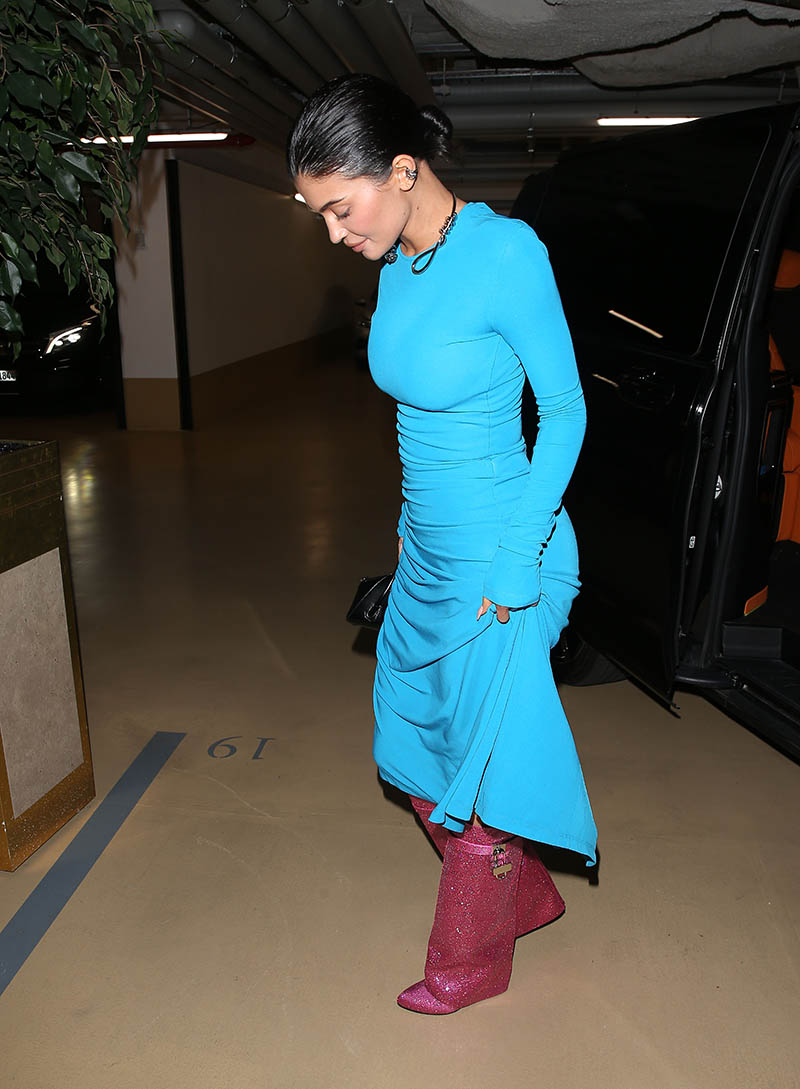 Critics took to social media to bash the attention-seeking socialite for wearing an item of jewelry that she knew would be offensive to Black people.
"This woman has black children. This is so disgusting. It's not ok to just say 'she probably doesn't know' — she needs to know," wrote one Reddit user. "Even if you took out the racial history of a noose, there's the suicidal side of it. It's wrong in so many ways."