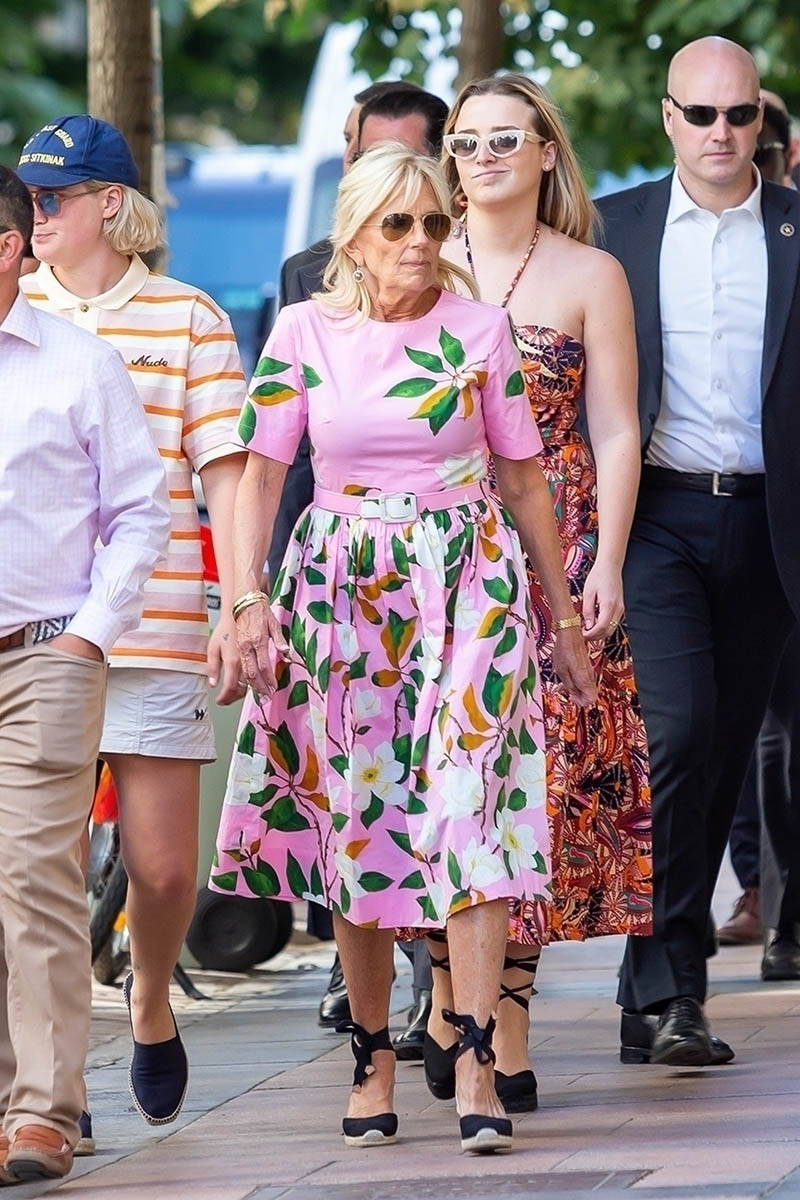 Jill Biden had surgery to remove two cancerous lesions from her eyelid and chest on Wednesday, according to reports.
The first lady, who is fully vaccinated and boosted, had three lesions removed during outpatient surgery at Walter Reed National Military Hospital. Two of the skin lesions were determined to be cancerous.
White House physician Dr. Kevin O'Connor confirmed the lesion removed from her right eyelid was basal cell carcinoma, a form of skin cancer.
A lesion removed from her chest was also confirmed to be basal cell carcinoma. A lesion on her left eyelid was benign (non-cancerous).
"All cancerous tissue was successfully removed," O'Connor said on Wednesday.
Dr. O'Connor said the first lady, pictured with Ciara Wilson in 2021, is experiencing post-op facial swelling and bruising. She returned to the White House later Wednesday after spending more than nine hours at the hospital.
Dr. O'Connor stated the skin cancers were found during "a routine skin cancer screening."
In a letter on Wednesday, the Physician to the President noted that "basal cell carcinoma lesions do not tend to spread or 'metastasize' as some more serious skin cancers such as melanoma or squamous cell carcinoma are known to do."
"They do, however, have the potential to increase in size, resulting in a more significant issue as well as increased challenges for surgical removal," he wrote.
At 71, Jill Biden is the oldest first lady in modern American history.