The club promoter accused of killing rapper Takeoff was released from a Houston, Texas jail after posting $1 million bond on Wednesday.
Patrick Clark, 33, a.k.a. DJ Pat, was arrested on Dec. 1 and charged with fatally shooting the 28-year-old rapper, real name: Kirsnick Khari Bell. The shooting took place following a high stakes dice game at a private party in downtown Houston on Nov. 1, 2022.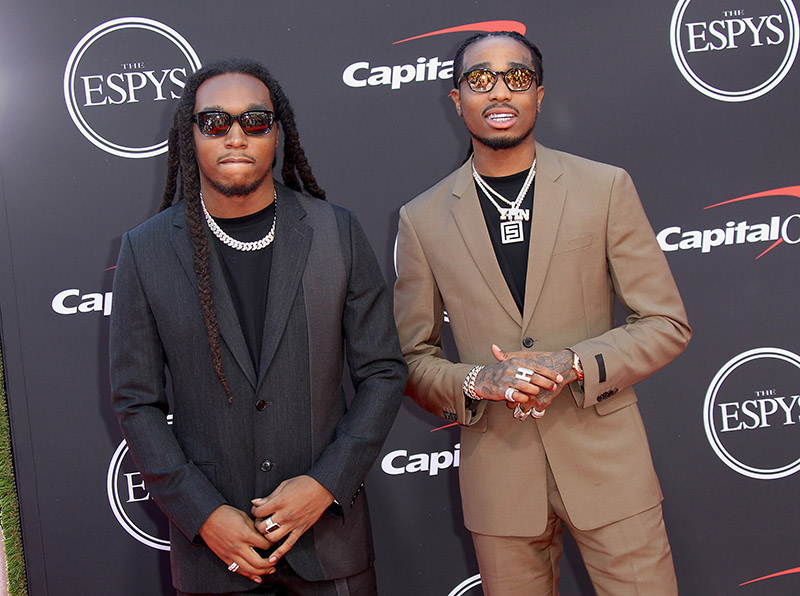 After the dice game, Takeoff's uncle and fellow Migos rapper Quavo Marshall (R) got into a shouting match with several men outside a bowling alley. When Quavo walked away, gunshots rang out and Takeoff was hit multiple times in the head and torso. He was pronounced dead at the scene.
Takeoff was not involved in the dice game or the dispute afterward, police say. He was an "innocent bystander."
A 24-year-old woman and a 23-year-old man, were also shot and wounded, police said.
Attorneys for Clark described him as a self-employed DJ, a strip club promoter and a respected local businessman.
Evidence against Clark include his fingerprints left on a wine bottle at the crime scene, as well as surveillance video that shows him firing a weapon and fleeing in a car.
When Clark was arrested, police found a plane ticket to Mexico and a large amount of cash on him.
Also on Wednesday, Quavo released a tribute song to his nephew Takeoff. Police previously complained that Quavo refused to cooperate with the investigation.
Watch the video below.