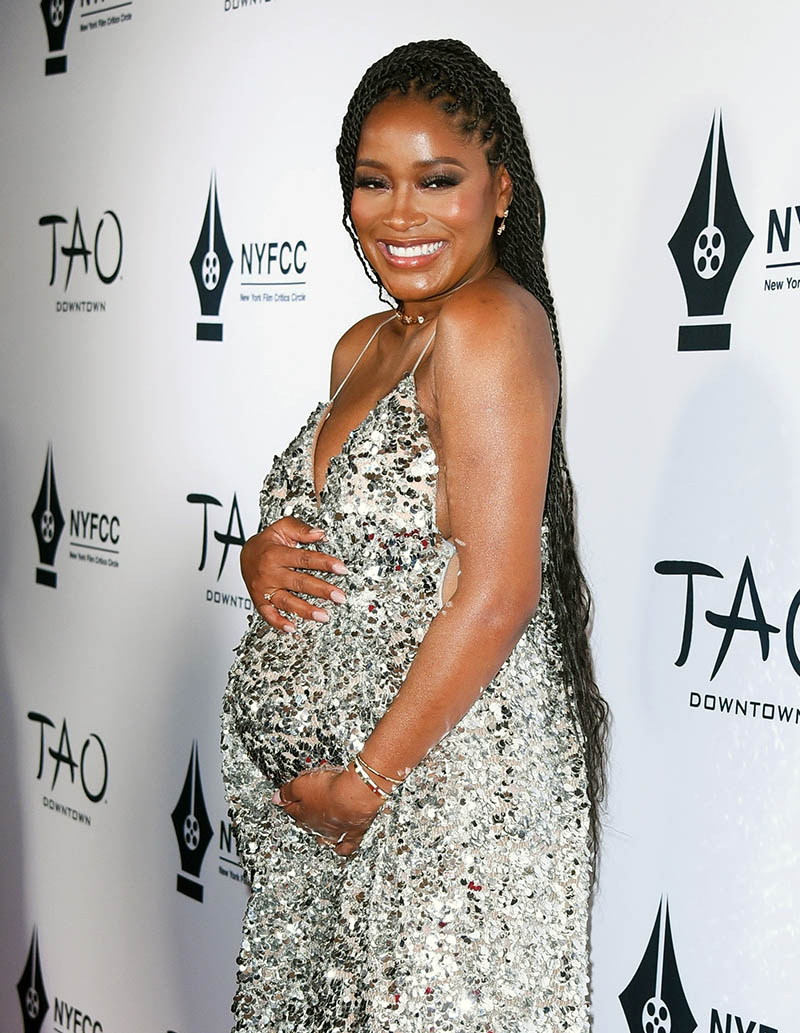 Keke Palmer was among the stars attending the 2023 New York Film Critics Circle Awards in New York City on Wednesday.
The pregnant "Nope" actress showed off her growing baby bump in a silver sequined Michael Kors Collection spaghetti-strap gown.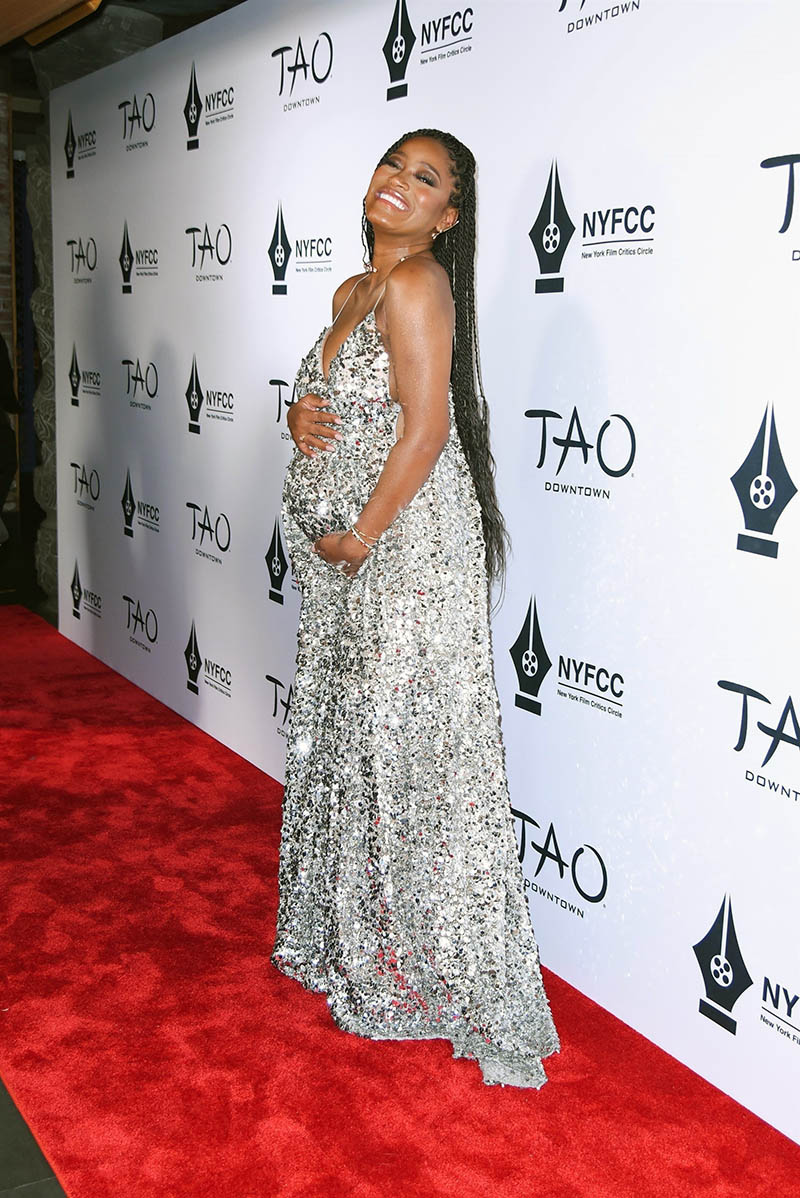 Keke, 29, cradled her baby bump as she smiled for the cameras at Tao Downtown. Her hair was styled in long braid extensions and she wore metallic makeup with rose-colored lipstick.
Keke debuted her baby bump in dramatic fashion while hosting Saturday Night Live last month. She is expecting her first child with aspiring actor boyfriend Darius Jackson who hasn't made any red carpet appearances with her.
According to Page Six, Keke was presented the award for Best Supporting Actress by Jordan Peele for her performance in the the sci-fi thriller "Nope."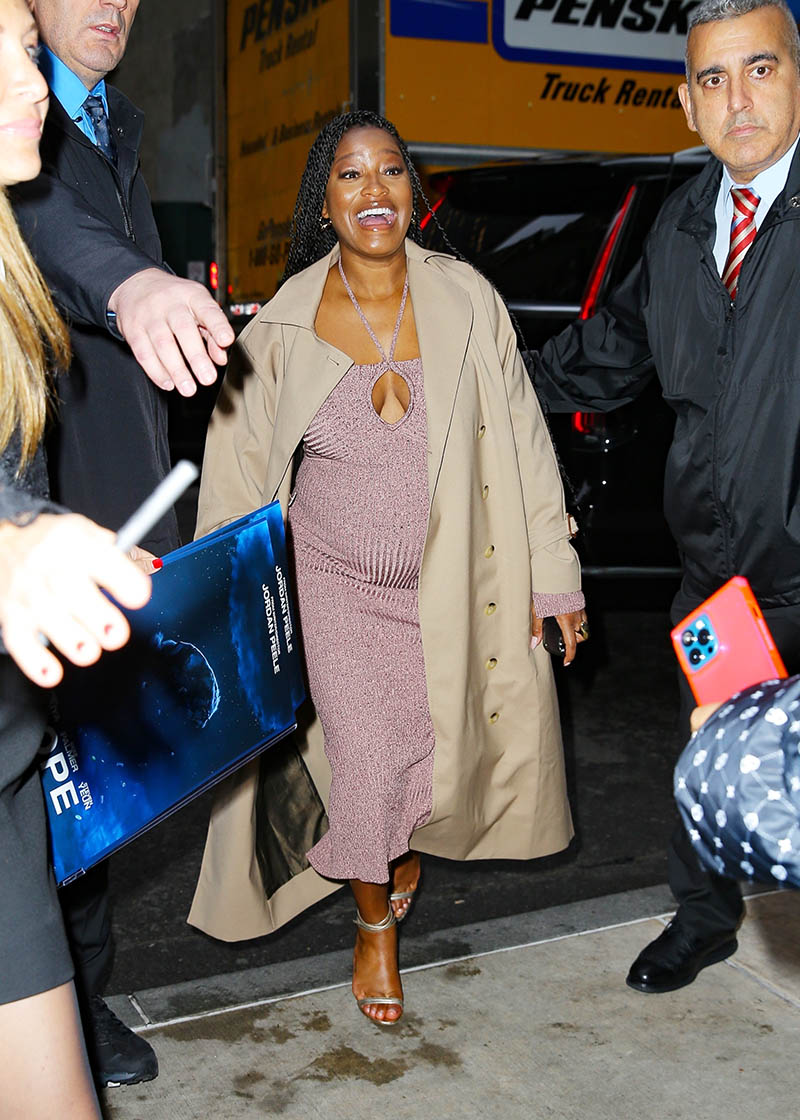 A glowing Keke was seen arriving at the Whitby Hotel in New York the day before the event.
She shared Instagram photos afterward, saying the event was "such a cool night" and she thanked the New York Film Critics Circle and Jordan Peele.
She added:
"thank you again to the New York Film Critics Circle for this honor. thank you @jordanpeele for that incredible introduction. i really am so grateful for the way you appreciate my artistry. as i've continued to grow i sometimes wasn't sure if there was a "place" for all the things i do or want(ed) to do but, i just kept doing me cause that's all i could do. loving and leaning deeper into my passion. and as the saying goes, the girls that get it get it… u know the rest."