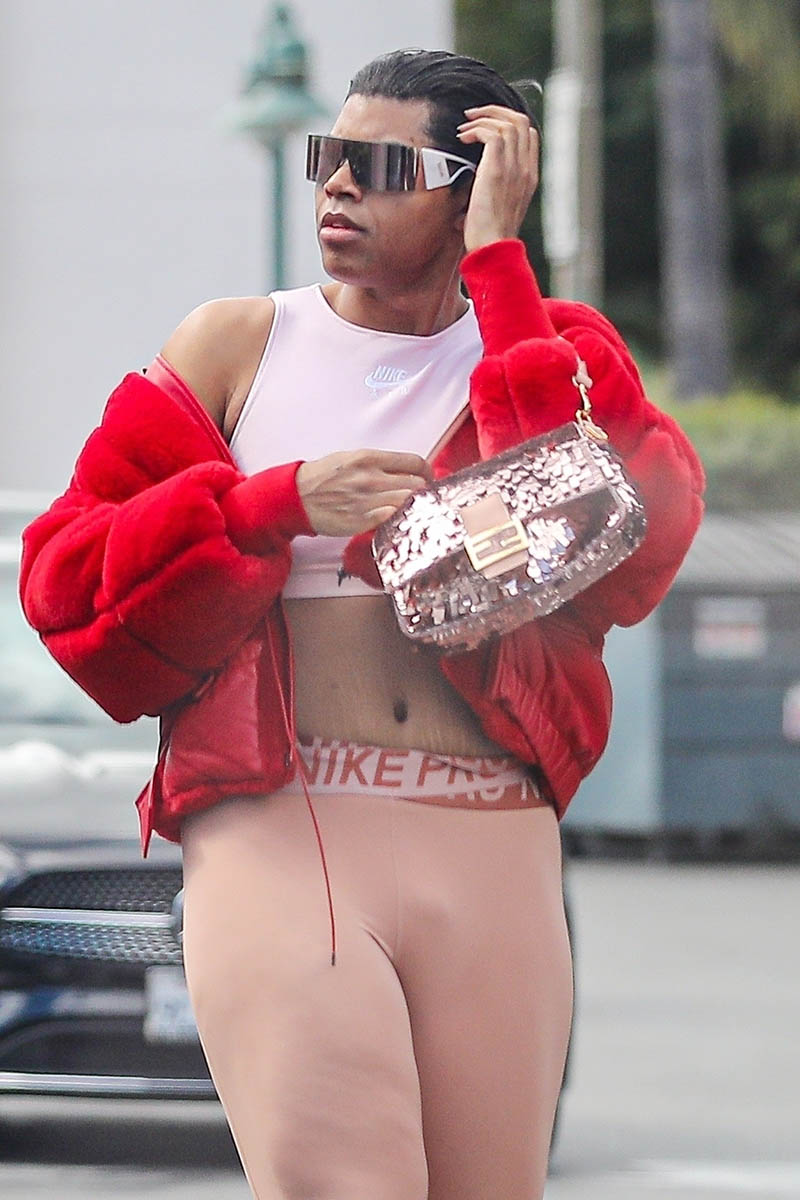 EJ Johnson, real name Earvin Johnson III, looked stylish wearing leggings and a cropped red fur hoodie to shop for groceries at Bristol Farms in Beverly Hills.
EJ, 30, is the son of NBA legend Earvin "Magic" Johnson and his wife Earlitha "Cookie" Johnson.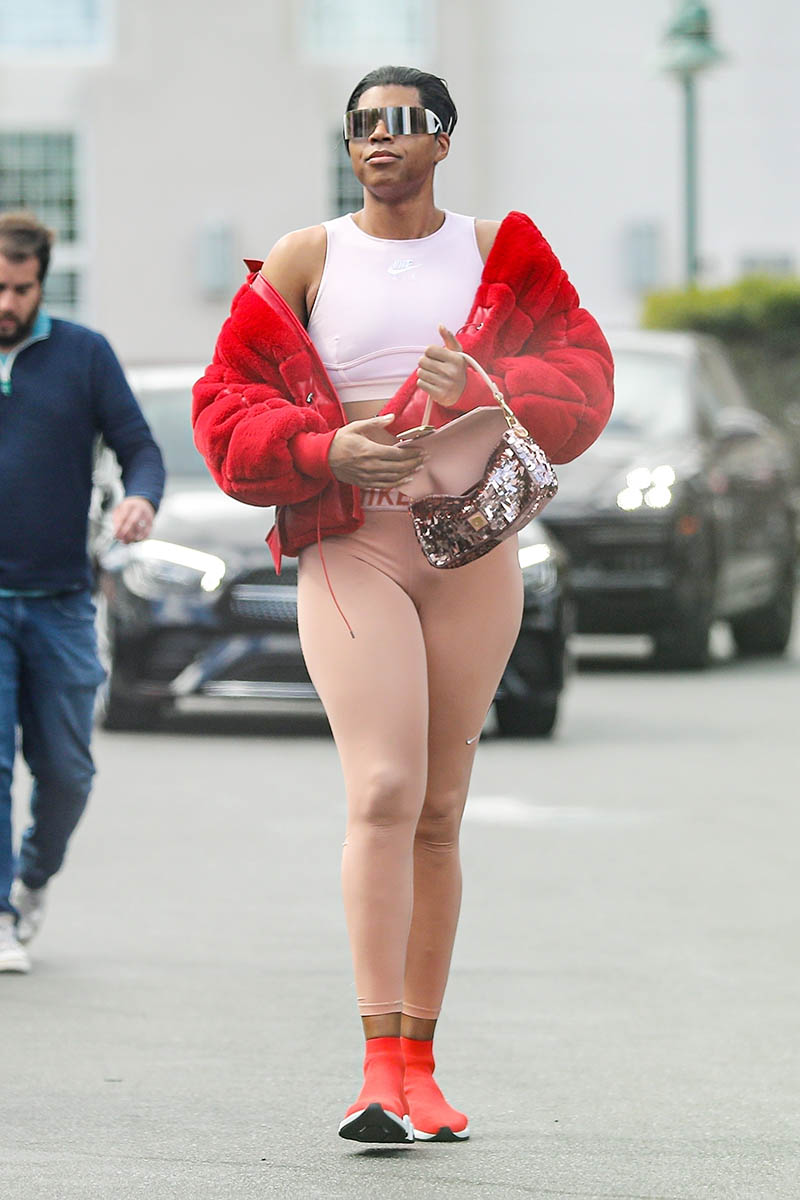 EJ came out as gay to his family when he was 17. He came out publicly in 2013 at age 21 after TMZ published photos of him holding hands with a male friend. EJ was forced to leave the West Angeles Church of God in Christ, the only church he ever attended, after leaders disapproved of his gay lifestyle.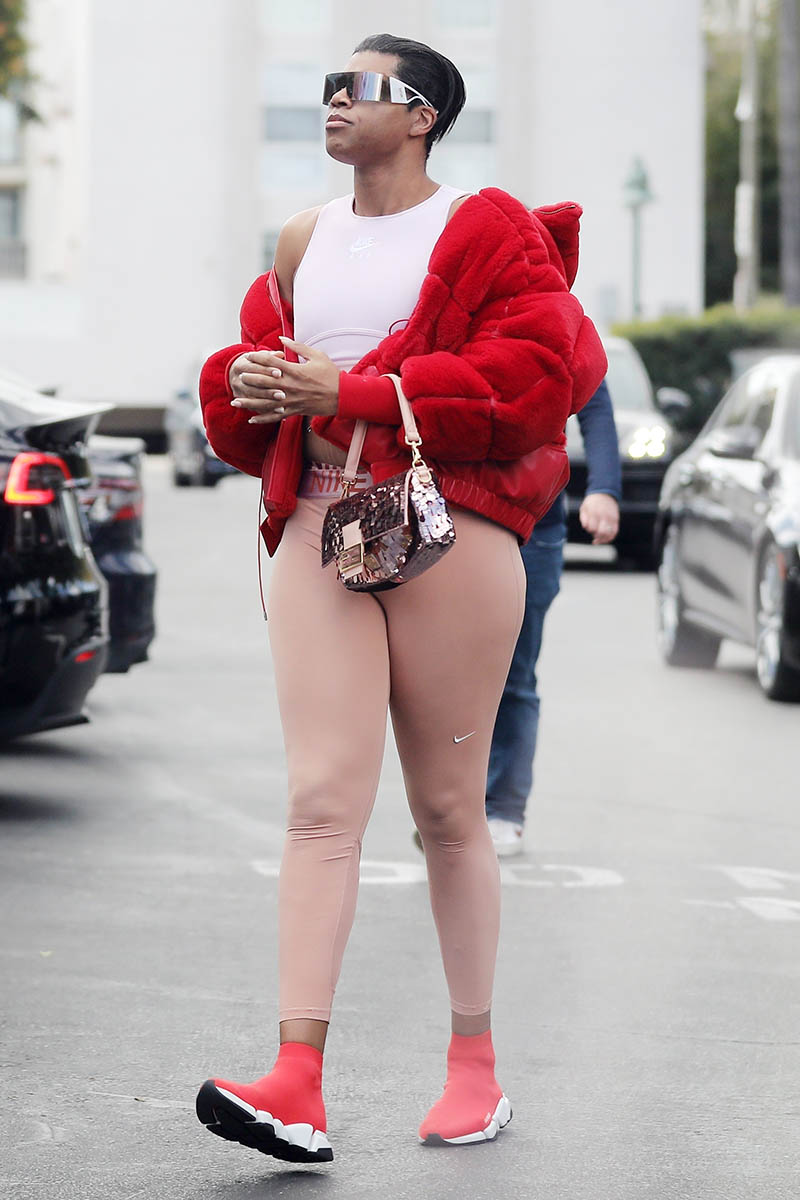 In 2015, EJ underwent gastric sleeve surgery. He manages to maintain his slim figure through dieting and exercise.
EJ has never identified as a transgender woman despite wearing feminine attire and makeup. He revealed that he once thought about transitioning, but decided against it.
He was a main cast member on the E! reality television series "Rich Kids of Beverly Hills" for three seasons. The series was canceled after 4 seasons.
EJ also worked as a news personality and fashion commentator for E! News. In 2017 EJ was a guest host on "The Real."