Houston mob figure J. Prince warned rapper Offset to stay in his lane and "quit playing gangsta."
In an Instagram video on Wednesday, Feb., 8, the founder of Rap-A-Lot Records called the ex-Migos rapper a "fake muthafucka" when Offset claimed he didn't know J. Prince "from a can of paint."
Offset made the remark after Prince called him out during an appearance on the Million Dollaz Worth of Game podcast.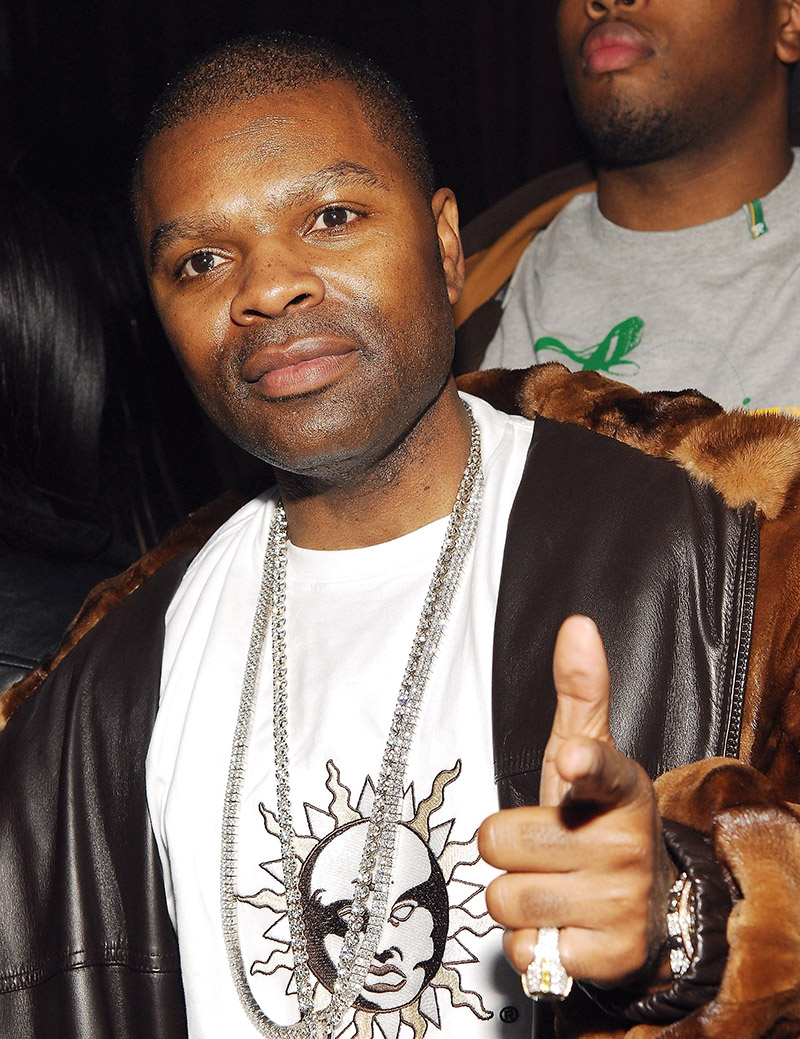 The Houston executive reminded Offset of the times the rapper called on him for help when he had no one else to turn to.
J. Prince reminded Offset that he begged him for help when his wife Cardi B was threatened on the West Coast for using the word "flu" instead of "blue" for the Crips street gang.
Cardi B is a reputed member of the Bloods street gang.
Offset was apparently worried because his extended family depends on Cardi's concert earnings to eat.
J. Prince began his tirade, saying:
"This clown Offset suffer from being a fake muthafucka disease. He wanna play victim now but he was a volunteer when he spoke threats about me and my family name in his mouth about what he gonna do. 'Why you didn't call me to talk?' is the twist he wanna use. Tell lies in your woman ear, ni–a. I don't have time to listen to weak sh-t."
Prince called Offset (left) a "rattlesnake" and he suggested that Takeoff's family distanced themselves from Offset for unknown reasons.
"Now you wanna fake in front of a camera, tryna hide behind Takeoff's mother when I've shown nothing but respect for her and family. See boy you acting like you a part of a family that don't really f-ck with you because you're a snake. Now you don't know me from a can of paint. Let me see if I can refresh your memory."

"Remember we talked when you got your ass whooped in Atlanta? You forgot? Remember when you called up on me and I came to L.A. and met with you because you was nervous about your wife performing because she had them issues about using the word 'flu'? You forgot? Remember when you and Sauce Walka was beefing and you wanted me to stamp that bullshit? You forgot that too? I can go on, but I think you remember now."
When rappers turn to mob figures for help, that kind of help doesn't come free. They are expected to pay in cash or services rendered. Rappers who don't pay suffer untimely deaths or a member of their family is killed to send a message to the rapper.
Prince continued:
"See this is the reason I say blood make you kin and loyalty make you family because of muthafuckas like you that have stuck a knife in the back of the ones you call your brother. Explain! Since you a real ass ni–a, explain to the people the real reason why you weren't on that stage at the Grammys with Quavo, who you call your brother, for the tribute. You ain't man enough to do that because you what we call a tender dick n-gga."
He added: "Takeoff, Quavo and the family wasn't f-cking with you for a while before his passing and still don't f-ck with you because you a rattlesnake n-gga. Quavo been letting you make it because he got a good heart. It's consequences when you f-ck with me. I don't have no heart for no snake and I'll give you what you ask for."
He concluded:
"And by the way, I don't think I'm no John Gotti. That ain't who I looked up to. It's no secret who my OG is. The flag you perpetrating with. Homie you better go do what you do best. Write some rhymes and quit playing gangsta. I don't want no trouble. Peace."
Offset and Cardi B responded quickly on social media. Offset hinted that J. Prince was a police informant.
"Street Ni–a turn [cop emoji]," Offset wrote. "never needed you for no smoke u da police all mouth with no proof just fairy tales [crying laughing emoji] let this be the last time we speak on this."
His wife, Cardi, added, "BIG LIES."
This is a developing story. Stay tuned.