Stylist Law Roach vigorously denied retiring from the fashion industry because his muse, Zendaya, humiliated him at a Louis Vuitton show.
Law surprised everyone when he abruptly announced his retirement on Instagram on Tuesday.
"My Cup is empty… thank you to everyone who've supported me and my career over the years. Every person that trusted me with their image, I'm so grateful for you all. If this business was just about the clothes I would do it for the rest of my life but unfortunately it's not!" he wrote.
"The politics, the lies and false narratives finally got me! You win … I'm out," he concluded.
Law didn't clarify what he meant by "lies and false narratives," but others said his departure may have been triggered after Zendaya humiliated him at the Louis Vuitton runway show in Paris on March 6.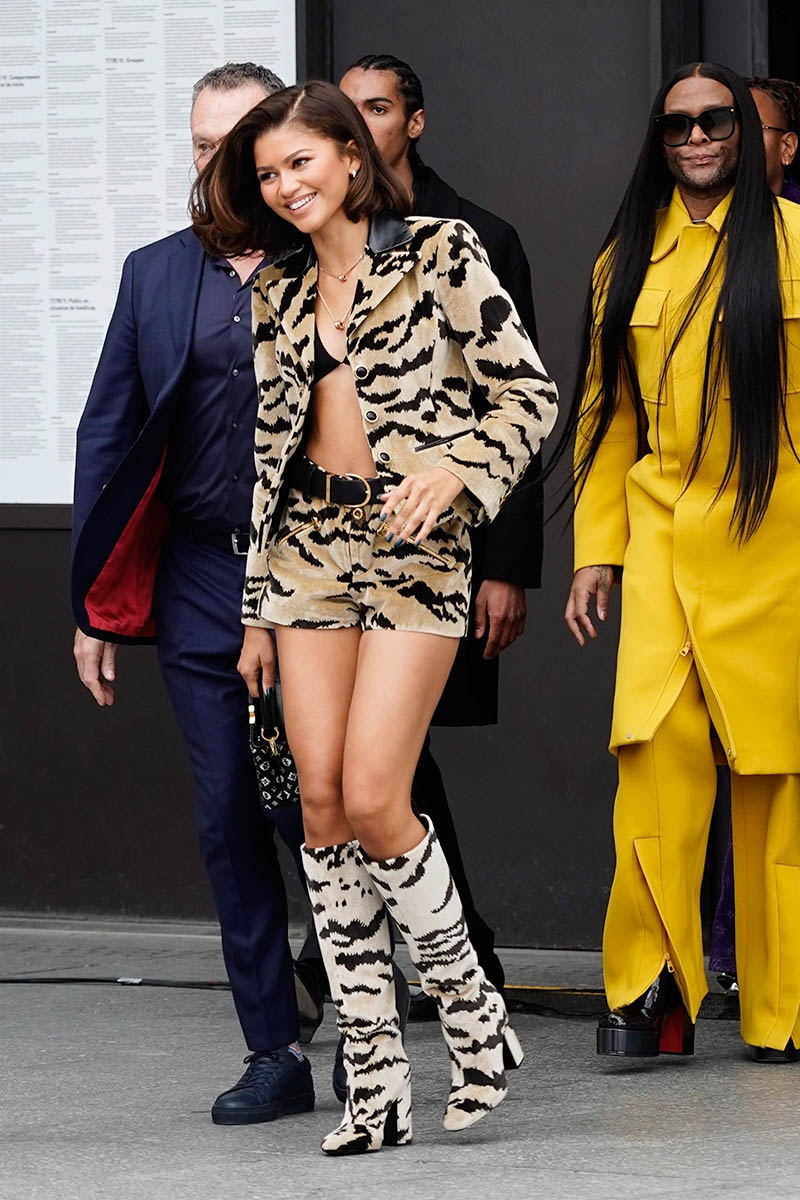 A video circulating online shows Law walking behind Zendaya who grabs a seat next to actress Emma Stone on the front row. However, there was no seat for Law, who looked humiliated when Zendaya motioned for him to sit behind her.
Is Law Roach still upset about this? Zendaya seemed to help his career. pic.twitter.com/mxg3gPZEbY

— Sweet Carmel (@SweetCarmel77) March 14, 2023
Law spoke out on Wednesday, insisting there is no feud between him and his "little sister".
"So y'all really think I'm breaking up with Z… we are forever!" he wrote on Twitter. In a follow-up tweet, he wrote "She's my little sister and it's real love not the fake industry love."
He then posted a third tweet featuring a Gif from The Color Purple along with the words "me & u must neva part". He captioned it: "Literally me and Zendaya…"
Literally me and zendaya…. pic.twitter.com/Ve2dnyzpsW

— LAW ROACH (@LUXURYLAW) March 15, 2023
However, his followers were not convinced that it's all love and cupcakes between Law and Zendaya.
One Twitter user wrote: "In my opinion, the moment Zendaya saw that Law Roach did not have a seat next to her on the front row she should have left the show and made phone calls."
Another person tweeted: "Sometimes sticking up for people that have your back comes with sacrifices, and that was her moment to stick up for him."
And a third person tweeted: "Zendaya should've offered Law her seat if it was no big deal with sitting second row."
Check out more of Law's fashion lewks in the gallery below.