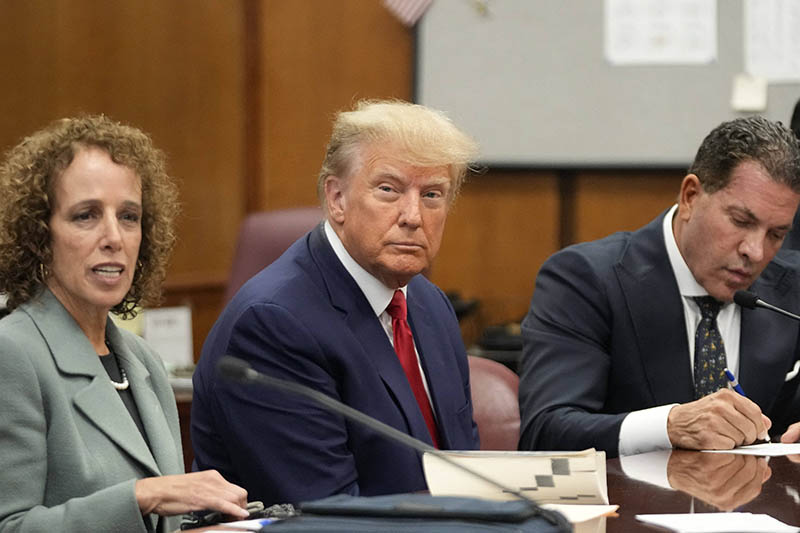 Former President Donald Trump says courthouse staff in Manhattan broke down in tears and apologized when he was arrested and arraigned in New York on April 4.
Trump is the first former US President to face criminal charges. He was indicted by a Manhattan grand jury for paying $130,000 hush money to a former porn star.
In his first interview since the arraignment, Trump told Fox News host Tucker Carlson that seasoned court workers broke down crying and apologized during the booking process. He was not fingerprinted or handcuffed, and no booking photo was taken.
"When I went to the courthouse, which is also a prison, in a sense, they signed me in and I'll tell you, people were crying," Trump told Carlson.
"People that work there, professionally work there, that have no problems putting in murderers — they see everybody. It's a tough, tough place, and they were crying. They were actually crying. They said 'I'm sorry.' They'd say '2024, sir, 2024' and tears are pouring down their eyes. I've never seen anything like it."

Donald Trump claims that courthouse workers were crying and told him "I'm sorry" when he was arraigned. pic.twitter.com/pEHFJwbPog

— Republican Accountability (@AccountableGOP) April 11, 2023
He continued: "Those people are phenomenal. Those are your police. Those are the people that work at the courthouse, they're unbelievable people. Many of them were in tears or close to it. Many apologies – 'we're sorry, sir, we're sorry.'"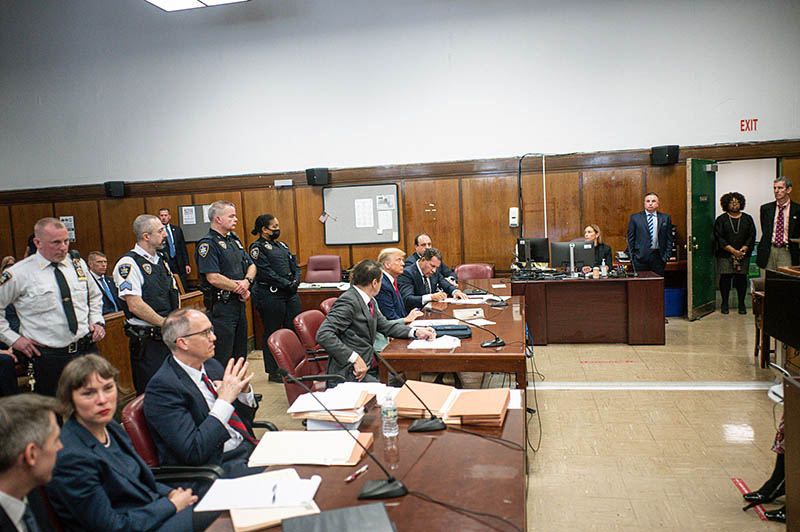 "In one sense it was beautiful, because they get it, but in another sense it's nasty – I went to the Wharton School of Finance, they didn't teach me that."
Footage of Trump's perp walk into the courthouse showed him surrounded by court officers.
One hard-nosed Democrat officer (right in white uniform) refused to hold the door open for the former President. Trump was in the courthouse for 57 minutes.
He called the Manhattan D.A.'s case against him "pathetically weak".
If convicted, Trump's Secret Service agents will stay with him in a Club Fed prison in sunny Florida.
Watch the video below.