Jamie Foxx is in an Atlanta hospital recovering from a stroke. Sources with direct knowledge tell TMZ, the beloved actor, 55, suffered a "medical emergency" Tuesday morning and was rushed to a hospital.
He is recovering from surgery in an intensive care unit.
According to TMZ, Jamie, real name Eric Marlon Bishop, was in Atlanta working on a film titled "Back in Action" with co-stars Glenn Close and Cameron Diaz.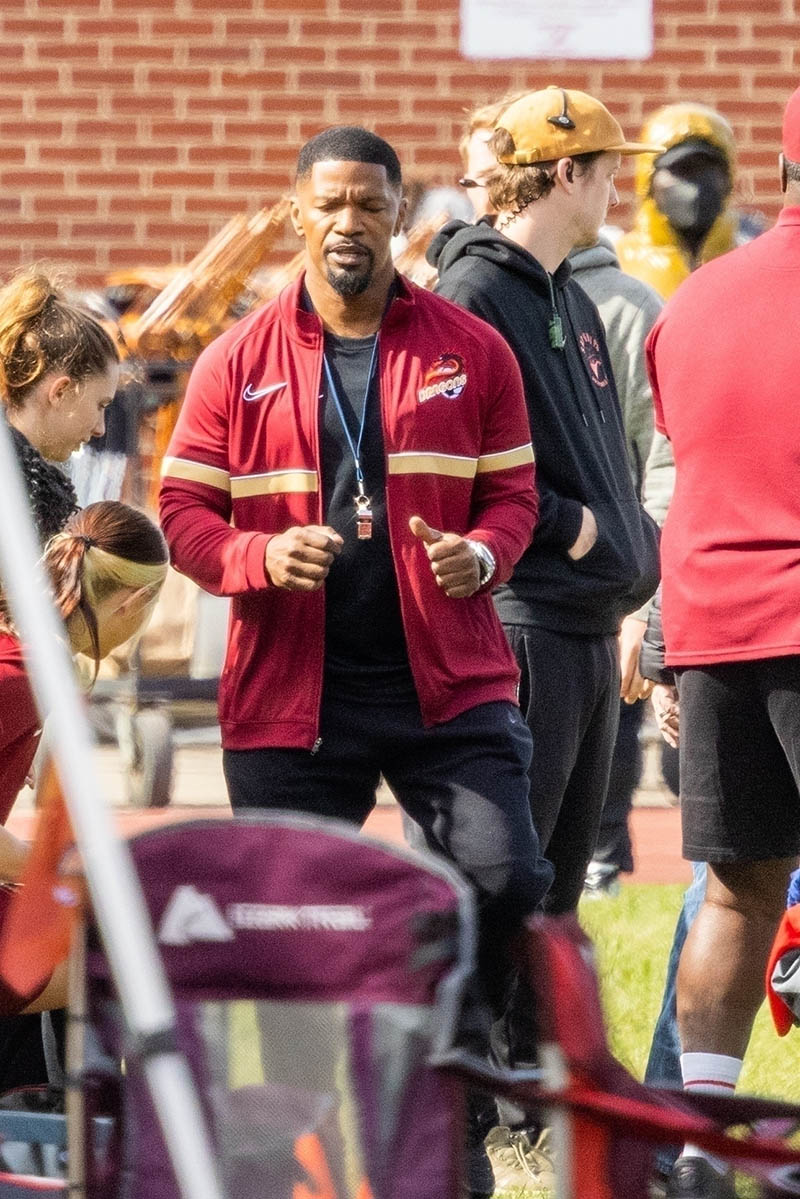 Jamie is pictured on the set of Back in Action on Monday, April 11.
His condition was serious enough that Jamie's family members flew in from out of town to be at his bedside.
One source told TMZ, "He's communicating now, and that's good news."
Jamie's daughter, actress Corinne Foxx told TMZ his condition is already improving.
In an Instagram post on Wednesday, Corinne wrote:
"We wanted to share that, my father, Jamie Foxx, experienced a medical complication yesterday. Luckily, due to quick action and great care he is already on his way to recovery.

We know how beloved he is and appreciate your prayers. The family asks for privacy during this time."
Twitter users are speculating whether the actor was vaccinated.
I hope Jamie Foxx is OK, rushed to the hospital in Atlanta while filming a movie, medical emergency maybe a heart attack ?I wonder if he was Vaccinated too.

— debbie (@debbieditybaby) April 13, 2023
Actors were required to be vaccinated for COVID before working on Hollywood sets. It is unclear if Jamie is vaccinated.
Jamie is best known for playing cross-dresser "Wanda" on the sketch comedy TV show In Living Color from 1991 to 1994.
He is also a Grammy Award-winning singer, producing four, Unpredictable (2005), which topped the Billboard chart; Intuition (2008), Best Night of My Life (2010), and Hollywood: A Story of a Dozen Roses (2015).