Kylie Jenner and Timothée Chalamet are officially off the market. According to TMZ, Kylie's SUV was spotted in Timothée's driveway.
A Backgrid photographer captured Kylie's black Range Rover SUV in the driveway of Timothée's sprawling estate Thursday afternoon. The vehicle was parked close enough to the road that the paparazzi couldn't miss it. After stopping for photos, Kylie's SUV continued up the driveway toward Timothée's house.
TMZ believes the sighting will send the Internet into a frenzy because it confirmed dating rumors. But the sighting could also mean Kylie is providing beard services to the effeminate actor.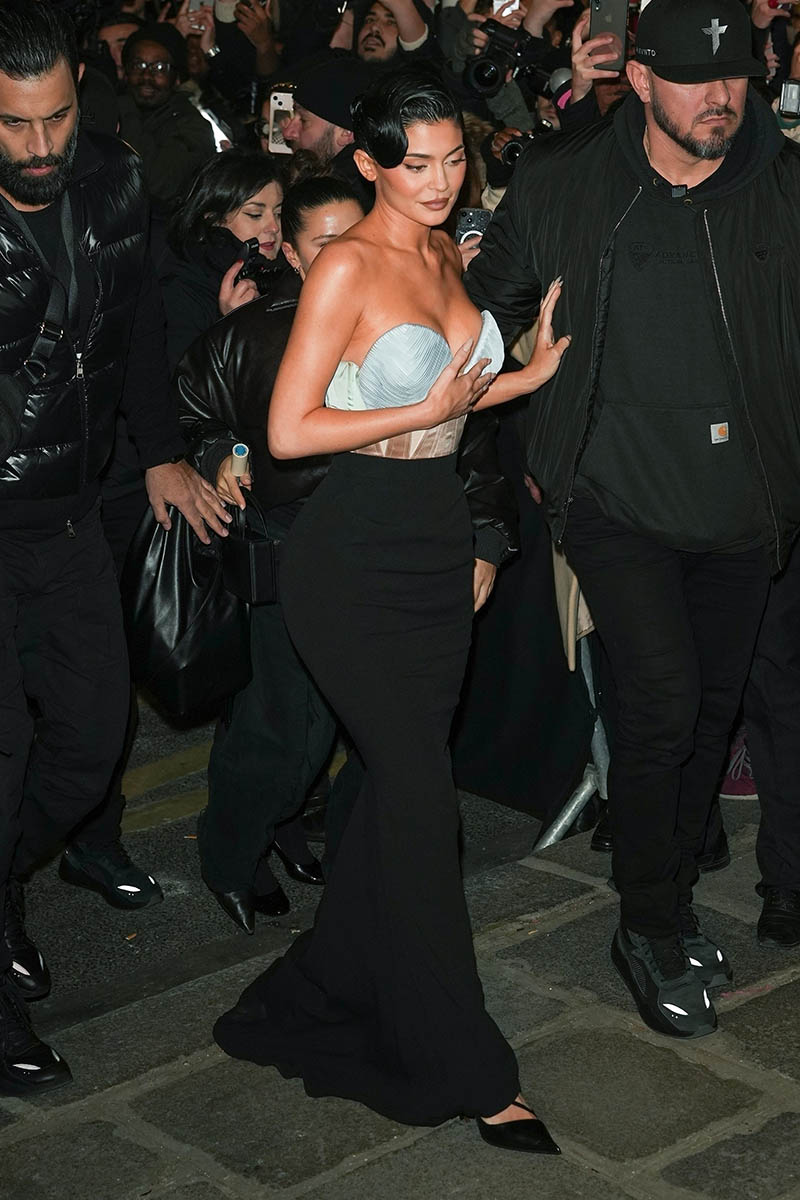 Dating rumors have swirled around Kylie, 25, and Timothée, 27, since they were spotted interacting at Paris Fashion Week earlier this year.
But there was no official confirmation until her SUV was spotted in his driveway on Thursday.
Kylie and Timothée's fans believe the strange coupling was "arranged" by his PR people and her mother, Kris Jenner.
Rumor has it that Kris is concerned about the lack of public interest in her daughters, recently.
Kim Kardashian, 42, and Kylie are reportedly shifting away from using Black men as props for publicity. Khloé, 38, is the lone holdout who still has a taste for Black meat.
Judging by the responses on Twitter, no one believes Kylie and Tim's relationship is legit.
Really just thinking about what Kylie Jenner and Timothee Chalamet talk about on dates

— HELLORaqi? (@raqs_onraqs75) April 14, 2023
My mom said Timothee and Kylie won't last cuz he's gay LMAOO

— Liv (@_oliviahope) April 14, 2023
i understand that Timotheé's fans would rather see him date an ingenue type like Saoirse Ronan, but I think that Armenian blowdoll Kylie is perfect for him. He needs to suffer through dating a Kardashian-Jenner to repent for his sins of not being gay with Armie Hammer.

— Trung (@VietMarxist18) April 14, 2023