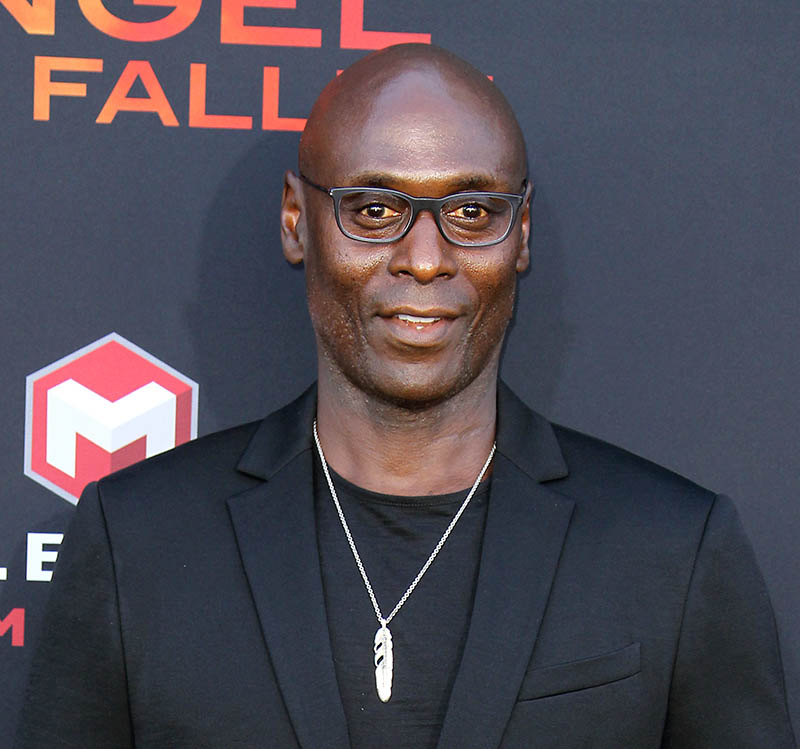 Lance Reddick's family disputed a report that the 60-year-old actor died from heart and artery disease.
TMZ claimed the coroner's report listed Reddick's cause of death as Ischemic Heart Disease and Atherosclerotic Coronary Artery Disease.
However, a lawyer for the family said Reddick was physically fit and he did not have a history of heart or artery disease.
Reddick's longtime attorney James Hornstein said in a statement provided to Entertainment Weekly that "No autopsy was performed on Lance" and that "To my knowledge, no medical examination of Lance during his lifetime ever indicated such conditions."
Hornstein described Reddick as "the most physically fit person I've ever known" and said the actor worked out daily in his home gym, "extensive cardio work," and followed a strict diet.
"The information appearing on the death certificate is wholly inconsistent with his lifestyle," Hornstein said. "On behalf of [Lance's wife] Stephanie Reddick, the death certificate information is not corroborated and is inconsistent with the facts known to the family."
The John Wick star, best known for his work on HBO's "The Wire", was found dead at his Studio City, CA. home on March 18.
Reddick's wife, Stephanie, found him collapsed in the backyard around 9:30 a.m. and called 911.
Reddick was on a press tour for the fourth installment of the John Wick movie franchise in which he plays Charon.
The actor was unaware of his impending death when he made a guest appearance on Kelly Clarkson's daytime talk show a week before he passed.
Reddick praised costars Keanu Reeves (left) and Ian McShane (2nd from right) about the bond they shared, saying they were like family.
"Family's such a huge theme in this particular film, more than any others — literal family," he told Clarkson. "But also, you see, with the three of us, that it's not just the family you're born into, but the family you've created, and how much we really are family."
McShane, 80, then pointed out how Reddick and Reeves, 58, starred in all four John Wick films, "So there's a deep understanding of each other."
Reddick posted a selfie video playing with his dogs at home on March 16, instead of attending the 'Wick 4' premiere in New York City.
Reddick was best known for his role as fictional Baltimore Police Department officer Cedrick Daniels on the hit HBO series The Wire. He appeared in all five seasons of The Wire.
He also played Phillip Broyles in Fringe (2008–2013), Chief Irvin Irving in Bosch (2014–2020), and David Gentry in Angel Has Fallen (2019).
Reddick was born in Baltimore, Maryland, where he attended Friends School of Baltimore. He moved to Boston, Massachusetts in the 1980s and received a Master of Fine Arts degree from the Yale School of Drama in 1994.
He leaves behind his wife and their two children.