On Friday, LaTocha Scott tearfully apologized to her sister, Tamika Scott, and Xscape members in a livestream video.
LaTocha and her husband/manager Rocky Bivens, were accused of stealing $30,000 of Tamika's royalty checks. Rocky justified the theft, saying his wife is the lead singer of Xscape and she deserved the lion's share of the royalties.
In the video, LaTocha tearfully apologized for the sibling rivalry and begged her sister to stop airing their dirty laundry in public.
"Whatever it is, Tamika, we can resolve it," LaTocha said through tears.
"This is not nothing that we need to perpetuate and continue to move and make people feel a way. This is us. We sisters. We've never not been able to talk about anything, not ever. I want my family back."
LaTocha continued:
"I apologize to you, Tamika, if I didn't hear you. If I didn't hear your voice. I'm sorry. I'm trying my best to make it. I'm trying to weather storms in my own personal life. I'm not tryna negate how y'all's feelings are; I have to still have peace within … but when y'all see me looking like this, I'm in my feelings and I'm in my feelings when it comes down to my family."
LaTocha claimed Tamika never discussed the missing $30,000 until the cameras started rolling for their TV series, "Queens of R&B" on Bravo.
It also came out that Tamika was the one who accused Xscape member Kandi Burruss of sleeping with their mentor Jermaine DuPri and his daddy, Michael Mauldin.
However, LaTocha said Tamika is a habitual liar.
We all know this drama is promotion for their Bravo series "SWV & Xscape: The Queens of R&B" which premiered on March 5, 2023.
The ratings are not exactly blockbuster for a new reality TV series.
According to US TVDB, SWV & Xscape: The Queens of R&B was watched by 498,000 viewers on March 26, 2023. That is an 8% jump from the previous week, but only a 1.6% increase from the series premiere on March 5.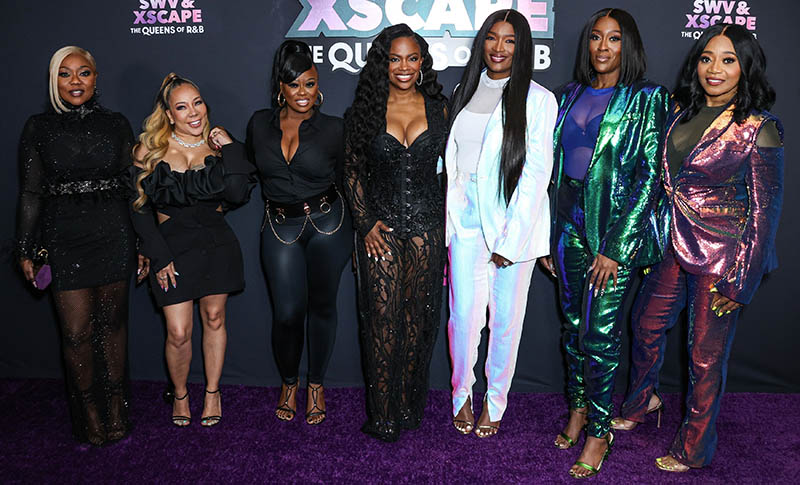 The Queens of R&B is currently the 4th most popular show on Bravo and 290th overall on TV.
What that means is their antics aren't working to draw in viewers. They will have to ratchet up the drama to increase their ratings and avoid cancellation.
Watch the video below.
Latocha Scott went on IG live to apologize to her sister Tamika, says she wants to fix the $30K situation and make things right with her pic.twitter.com/a6WkoGZcjI

— Glock Topickz (@Glock_Topickz) March 31, 2023