Singer Monica Arnold briefly paused her concert after a fistfight broke out in the crowd. Cellphone video shows the mother-of-three singing a love ballad when the fisticuffs began.
"Wait a minute… Stop, stop, stop," she said, as the DJ stopped the music. "Come on now, I'm singing a love song," she said, as fists flew in the audience.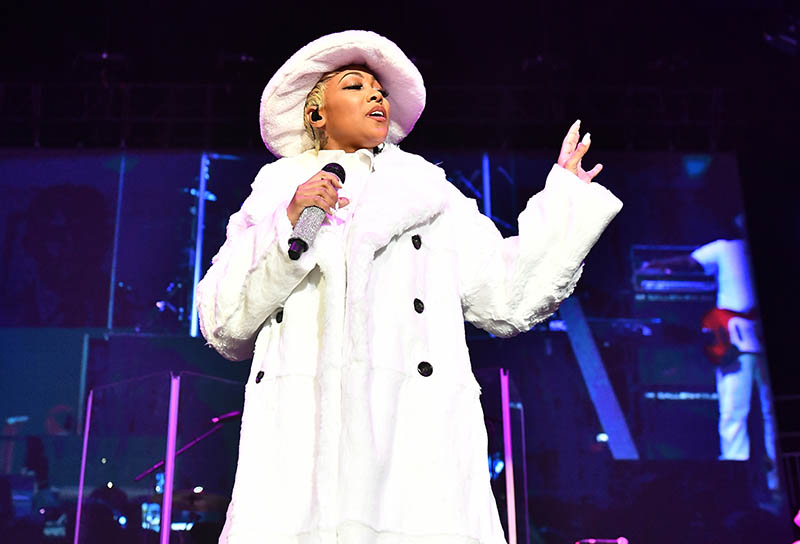 "I ain't singing 'Knuck If You Buck,' baby! Calm that sh*t down!" she said. Take it on outta here," she added.
Monica added: "Welp, I'ma dedicate this next song to the young lady in the pink. Let's go!" She said before singing her hit song, "So Gone."
– Not y'all done got to fighting during Goonica @MonicaDenise set ? I would've asked for my drink on Monica though ? pic.twitter.com/SYpmIozFF1

— Keyoncé Knowz (@Simplyy_Kiondra) April 5, 2023
Who fights at a Monica concert? Y'all didn't deserve those tickets ???

— Shauntel Anderson (@shauntelandrea) April 4, 2023
The video went viral on social media. Many fans blamed Monica's thug lifestyle for attracting thugs to her concerts. Rumor has it that Monica is a Bloods gang member.
Monica, 43, went viral last summer after she posted an Instagram photo that shows her in bed with a gun.
One commenter wrote:
"When you pose on IG with guns and refer to yourself as a Goon and a ride or die that's the audience you attract. Sugar I wouldn't dare go to a Monica concert."
Watch the video below.