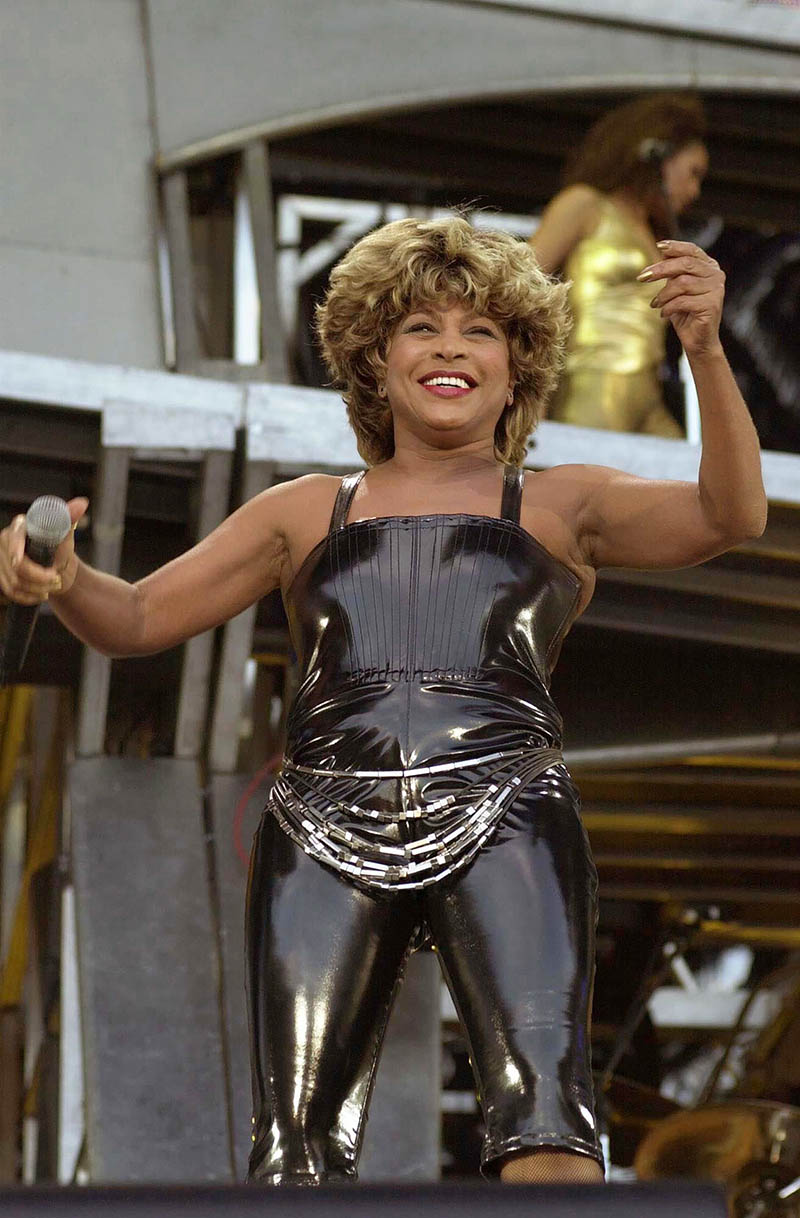 Mattel plans to re-issue the limited-edition Tina Turner Barbie Doll that debuted in 2022 in honor of the music legend's smash hit, "What's Love Got to Do With It."
The doll is dressed in the same '90s fashion that the icon wore in the song's music video: a denim jacket, black pleather skirt, a black top and black pumps.
Turner's signature wig, drop earrings and a microphone accessory complete the doll's look.


The doll is being re-issued in honor of the "Queen of Rock 'n' Roll's death on Wednesday, May 24.
Fans who can't wait for the re-issue can purchase the doll now for $200 on Amazon and eBay.com.
Tributes continue to pour in on social media for Turner in the hours after the announcement of her death from natural causes.
I'll never forget this day at the Legends Ball when I met Tina Turner! She rearranged me with her conversation, her spirit, her depth of character, her grace and most of all her ability to be ordinary and a LEGEND at the time!
The world will be missing one bright light tonight! pic.twitter.com/OptXbb7Kgb

— Halle Berry (@halleberry) May 24, 2023
Songbird Mariah Carey tweeted:
"The words legendary, iconic, diva, and superstar are often overused and yet Tina Turner embodies them all and so many more – an incredible performer, musician and trailblazer. To me, she will always be a survivor and an inspiration to women everywhere. Her music will continue to inspire generations to come. Rest in Peace, Queen."
Rapper Nicki Minaj tweeted:
"Omg, I just saw that Tina Turner passed. Legend & Icon & that doesn't even scratch the surface. May she rest in perfect peace & may her legacy of brilliance & resilience live on forever. #SimplyTheBest."
REST IN POWER! ?? pic.twitter.com/bP0xpz2wXb

— ????.? | TogetherAgainTour ???? (@redforjanet) May 24, 2023