Former rapper Fetty Wap, real name Willie Maxwell II, was sentenced to six years in prison on Wednesday. He has been in custody since August 2022.
Prior to his sentencing hearing, Fetty's mom, Doria Maxwell sent a letter to the judge pleading for a short prison term.
In the letter, obtained by RadarOnline.com, Doria Maxwell wrote: "I do not know where or how to begin telling you how much our family is hurting since his incarceration. Our family has never experienced anything like this, we are all broken without him. We had very little, but we were still a very close-knit family."
She said the family is in "church three times every week and twice on Sundays."
Doria described her son's struggles growing up with congenital glaucoma. She said family members would yell at him when he bumped into them or knocked things over due to the gradual loss of peripheral vision as a child.
Doria said her son "is a great man who has overcome circumstances that would be impossible for others."
She said Fetty "has a heart of gold". He helped her retire in 2015 and bought her a home where she currently lives. "I believe he tries to help everyone he can."
Fetty was arrested by FBI agents ahead of his performance at Rolling Loud New York in October 2021.
About $1.5 million in cash, 16 kilos of cocaine, 2 kilos of heroin, dozens of fentanyl tablets, two 9mm handguns, a rifle, a .40-caliber pistol and ammunition were recovered after agents served warrants.
Four others were arrested with Fetty, including a corrections officer.
Federal agents say the rapper used private jets and tour buses to transport 100 kilos of cocaine from California for distribution on the East Coast.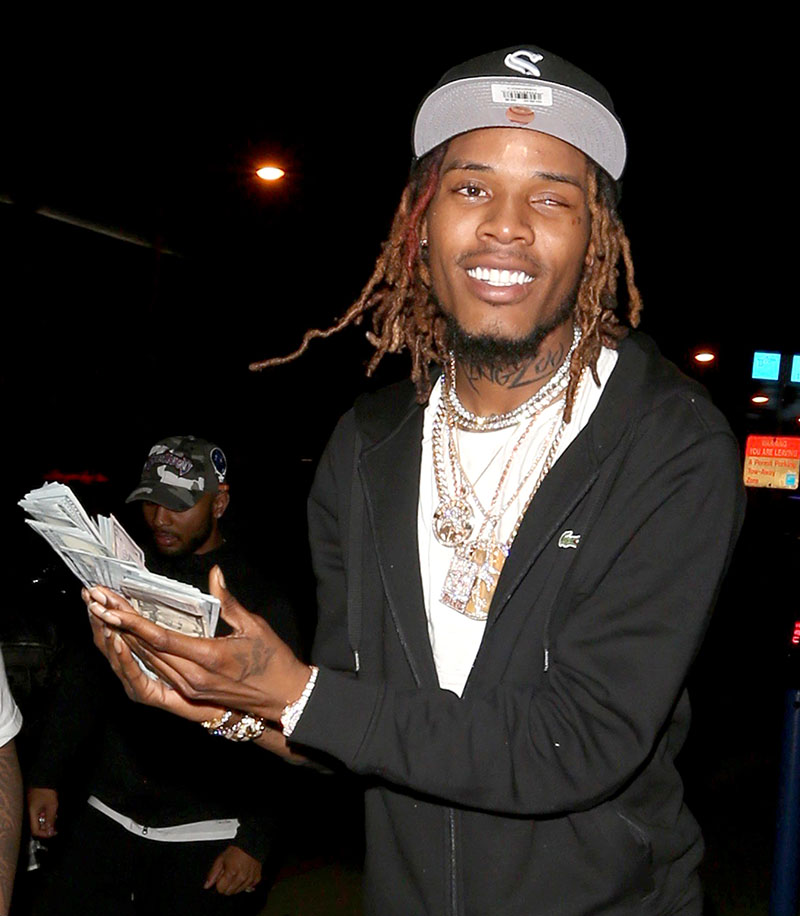 Fetty Wap was released on $500,000 bond on Nov. 5, 2021.
He was arrested again on August 8, 2022 for threatening a federal witness during a FaceTime call.
His attorneys say he distributed cocaine to "financially support," his family. The lawyers said Fetty Wap was "ashamed" that he couldn't "keep up the lifestyle that he created for others," according to court documents.
The rapper's lawyers say he deserves less than the federal minimum sentencing guidelines (7 years) because he only turned to crime due to the pandemic that caused his bookings to dry up. His lawyers said the father-of-7 was earning less money but "the bills kept coming in."
"Suddenly it felt like life was going in reverse and he became ashamed when he began to struggle to keep up the lifestyle that he created for so many. His judgment became impaired," the rapper's lawyers wrote in court papers. "Desperate to keep up with his financial obligations, Mr. Maxwell became involved in the instant offense for a few months in the spring of 2020."
Fetty Wap admitted to participating in what prosecutors called "a multi-million dollar bicoastal drug distribution organization." He pleaded guilty in August to a single charge of conspiring to distribute at least 500 grams of cocaine.
"The fact that we arrested a chart-topping rap artist and a corrections officer as part of the conspiracy illustrates just how vile the drug trade has become," FBI assistant director-in-charge Michael J. Driscoll said in 2021.