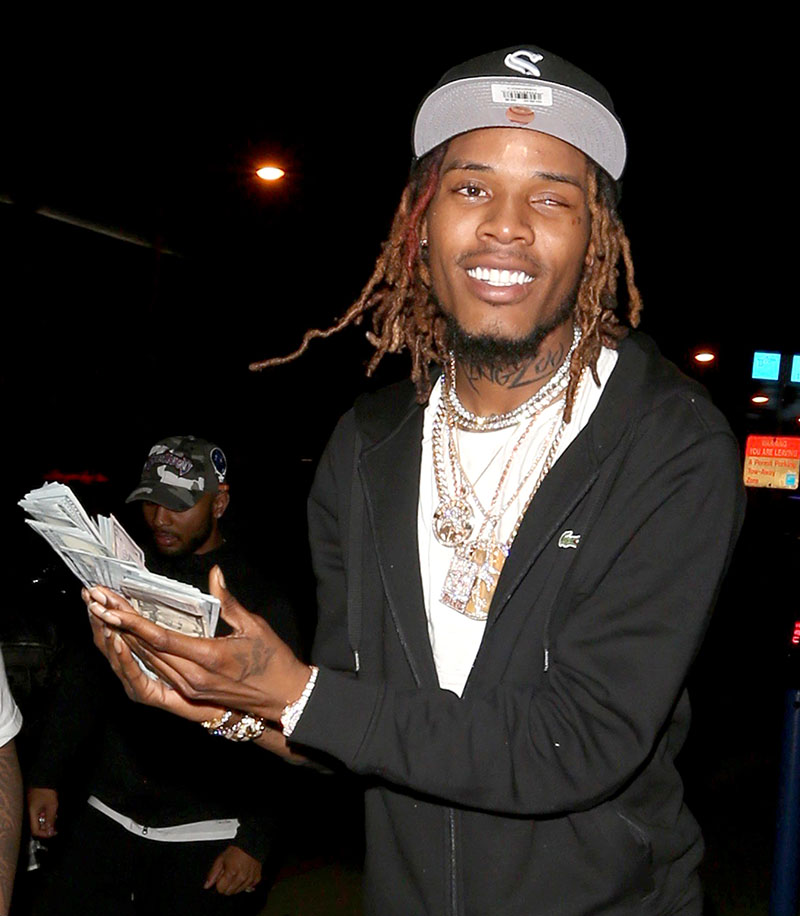 A jailhouse photo of rapper Fetty Wap surfaced on Instagram Wednesday, Sept. 8.
The picture shows the one-eyed rapper dressed comfortably in a brown jumpsuit while posing with three hard legs.
Fetty, born Willie Maxwell II, is being held in a special unit at a federal facility in Brooklyn while awaiting his sentencing hearing.
Fetty was out on a $500,000 bond when he was arrested on August 8 for allegedly threatening a federal witness during a FaceTime call in December 2021.
Fetty pled guilty to conspiring to distribute cocaine and violating the conditions of his bond.
"I agreed with other people to distribute cocaine. Guilty," Fetty told Long Island Magistrate Judge Steven Locke who ordered him held without bond.
Fetty faces a minimum of 5 years and a maximum of 40 years in prison when he's sentenced.
Fetty's lawyer Elizabeth Macedonio told the court she was "very concerned about his housing".
But the prosecutor said Fetty Wap is property of the Bureau of Prisons and the US Marshals Service – and only they can approve his transfer to another jail.
Fetty is being held in the same federal facility where washed-up rapper Tekashi 6ix9ine was jailed.