Singer Kelis, 43, seemed to confirm rumors that she and comedic actor Bill Murray, 72, are off the market.
Kelis posted a bikini-clad Instagram photo on Saturday. She addressed fans who asked about the rumors that she is dating the Hollywood star.
She responded to one fan who accused her of using Bill for a come up. Kelis made it clear she has her own money.
"Lol yeah maybe for now everyone's dumb and will believe anything but the best part is we are both blessed, rich and happy," Kelis replied. "So who's really laughing now that's funny."
The U.S. Sun reported that grief brought the couple together. They reportedly "struck up an unlikely romance" after both suffered losses in their personal lives.
Kelis's second husband Mike Mora died of cancer in March 2022, while Bill's estranged wife passed away in 2021.
Kelis remained tight-lipped while her husband was dying, but she opened up to PEOPLE about dealing with the grief of losing a loved one.
"It wasn't something that was sudden," she said. "We were able to prepare, and love, and say goodbye. We were able to spend the time that we needed to, as much as we were given, the best way that we could. Is it a great situation? No, it's freaking awful, but I am grateful."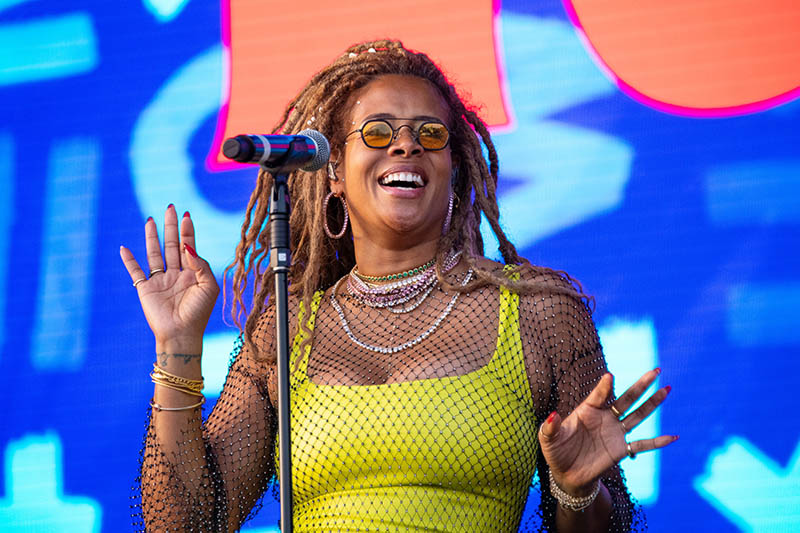 Kelis and the "Ghostbusters" star went public for the first time after her performance in London last weekend.
"They've met up in the States before, which got people in the industry talking, and now are meeting up in London while they're both here," a source told The Sun.
"They've clearly hit it off…They've also both shared relatively recent bereavements and have that common bond between them. Whatever it is that has brought them together, and however unlikely it seems, they are both single and are having fun despite the fairly big age gap."
Kelis married rapper Nas in January 2005. She filed for divorce in April 2009, citing irreconcilable differences. Kelis and Nas share a son. She had a son and a daughter with Mike Mora.
Bill Murray is a father of 6 adult children.