Lizzo is planning to file a counter lawsuit against three former dancers who accused her of sexually harassing them and creating a hostile work environment.
In a lawsuit filed by plaintiffs Arianna Davis, Crystal Williams and Noelle Rodriguez, the dancers claimed they were pressured to touch naked performers at a strip club in Amsterdam while on tour.
Lizzo produced photos taken backstage at the same strip club that showed the plaintiffs smiling after allegedly being forced to eat bananas dipped in bodily fluids.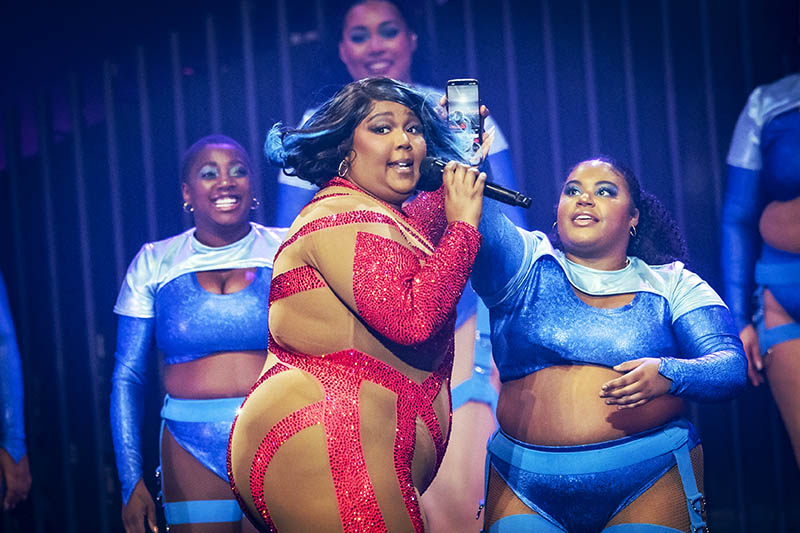 Lizzo claimed the irrefutable photos show the dancers "gleefully reveling backstage after the topless show" in February 2023.
However, legal experts say victims often grin and bear it because they fear losing their jobs in a depressed economy.
Davis and Williams were later fired for employee infractions. Rodriguez quit on the spot after Davis was terminated.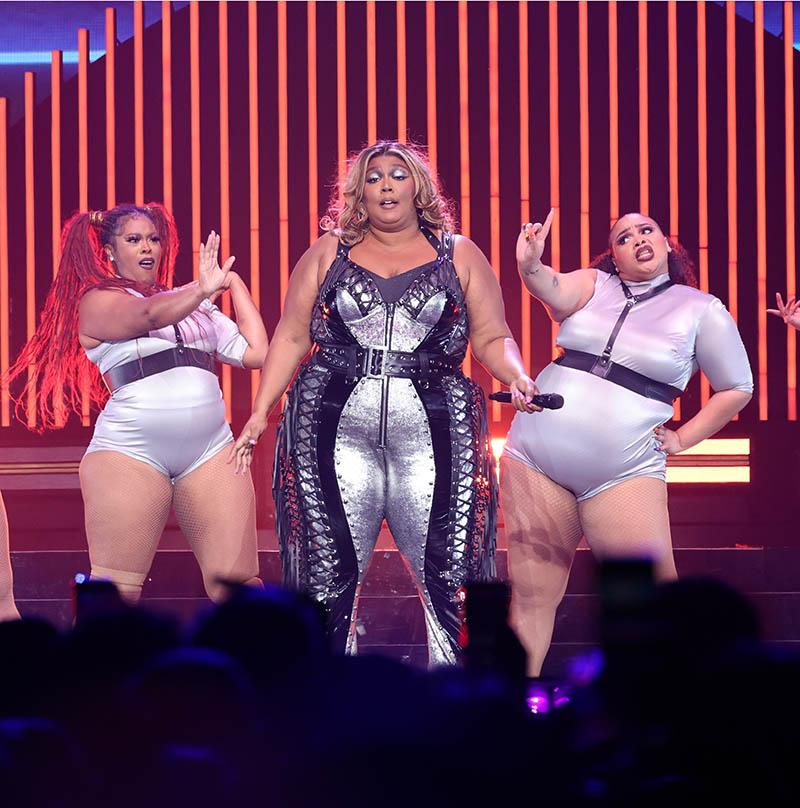 Lizzo has a history of conflict with her background dancers.
According to The Los Angeles Times, 14 dancers settled with Lizzo for $100,000 over a payment dispute earlier this year.
The dancers appeared in a 14-minute sequence in the HBO documentary "Love Lizzo." The dancers are seen rehearsing with the pop singer for her performance at the 2019 Video Music Awards. They also discussed what it means to be a Big Grrrl.
"You can't let nobody see you sweat," says one dancer, while others nod and wipe away their tears. "You have to be three times better than. It's not two times, it's three times. You know what I mean?"
After the documentary aired on HBO, the dancers complained that they weren't paid for their appearance. They said the sequence ended up in the documentary without their approval.
But an attorney for the production company, Boardwalk Pictures, said the dancers knew HBO was there filming.
"They all knew the cameras were there," Alan Brunswick told The Times. He said the footage in the documentary "was captured openly" and with their consent.
Boardwalk Pictures eventually settled out of the court for $100,000 to be split among the 14 dancers.
Lizzo's attorney, Martin Singer, said the matter was resolved when the production company made an appropriate payment for clearance of the rights for use in the documentary.