Bravo is reportedly recasting "Real Housewives of Atlanta" after viewers tuned out in droves during the last season.
Sources tell lovebscott.com exclusively that Bravo producers made the call to recast the entire show at some point during the taping of the season 15 reunion.
According to B. Scott, a source close to production said Bravo is happy with the reception of the recently rebooted Real Housewives of New York, so they're fully on board with production's decision to recast Real Housewives of Atlanta with fresh new faces.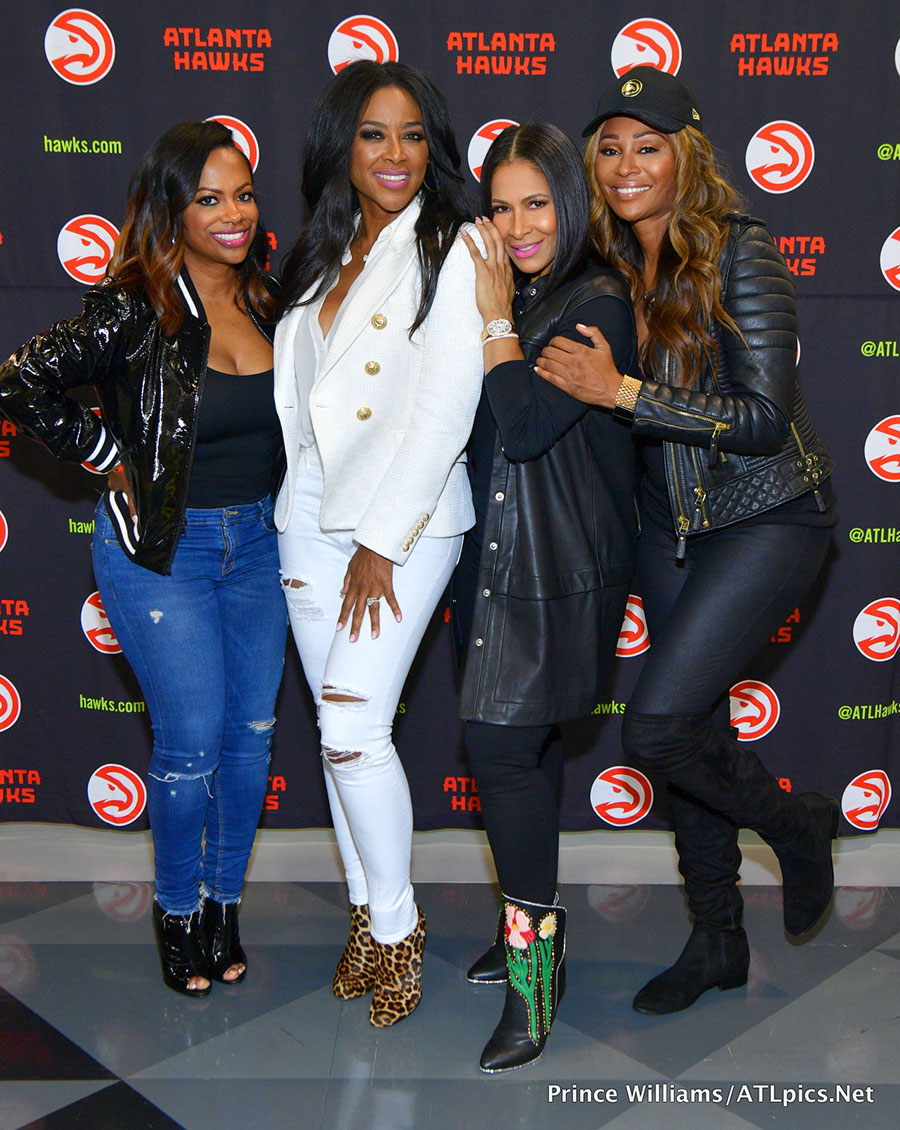 Auditions for a new cast on RHOA is currently underway. Apparently, most of RHOA's older cast members will be given the boot. Production isn't interested in bringing back any old faces — not Porsha Guobadia nor Kim Zolciak, whose recent cameos did nothing to boost TV ratings.
While production is looking for all-new peaches, it is possible that "one or two" peaches stick around as friends similar to the revamped "Real Housewives of Miami".
RHOA could go on a brief hiatus while the new cast gets acquainted with each other and pretend to be besties.
According to B. Scott, both Bravo and production are concerned with fan feedback that this has been the "worst" season of RHOA ever. Production sources tell B. Scott that several of the later episodes were re-edited to try and make an entertaining show, not to show favoritism towards any one cast member.
Cast member Kenya Moore, 52, sees the writing on the wall. She recently opened a hair spa in the Atlanta area, but a spa event was cut out of final episodes.
Sources tell B. Scott that the reason Kenya's event wasn't shown is because "it was dry" and nothing happened — even with nearly the entire cast in attendance.
Black Twitter/X users questioned whether the hair spa was even hers. And Kenya responded.
Completely false. I wanted it seen bc it's marketing and the show FOLLOWS my life. My salon spa opening has a beginning, middle and end. The end (opening and completion) was intentionally deleted while others were focused on that fell out of the sky #RHOA https://t.co/xiBnedYpEx

— KENYA MOORE (@KenyaMoore) August 27, 2023
Presenting the soft opening of @kenyamoorehairspa that was deleted from the finale. thank you #teamtwirl for getting LOUD so I can be SEEN. Thank you for seeing me #thesemotherfuckersaintstoppingme #RHOA #kenya @BravoTV pic.twitter.com/NcVPGNjBE5

— KENYA MOORE (@KenyaMoore) August 28, 2023
B. Scott also notes that original cast member Kandi Burruss (left) is the highest paid cast member across all franchises. Kandi and Kenya (right) earn around $100,000 per episode. That's the same amount the entire cast of RHONY split between them in one season.
Bravo could recast the entire cast of RHOA for less than what they paid both Kandi and Kenya.