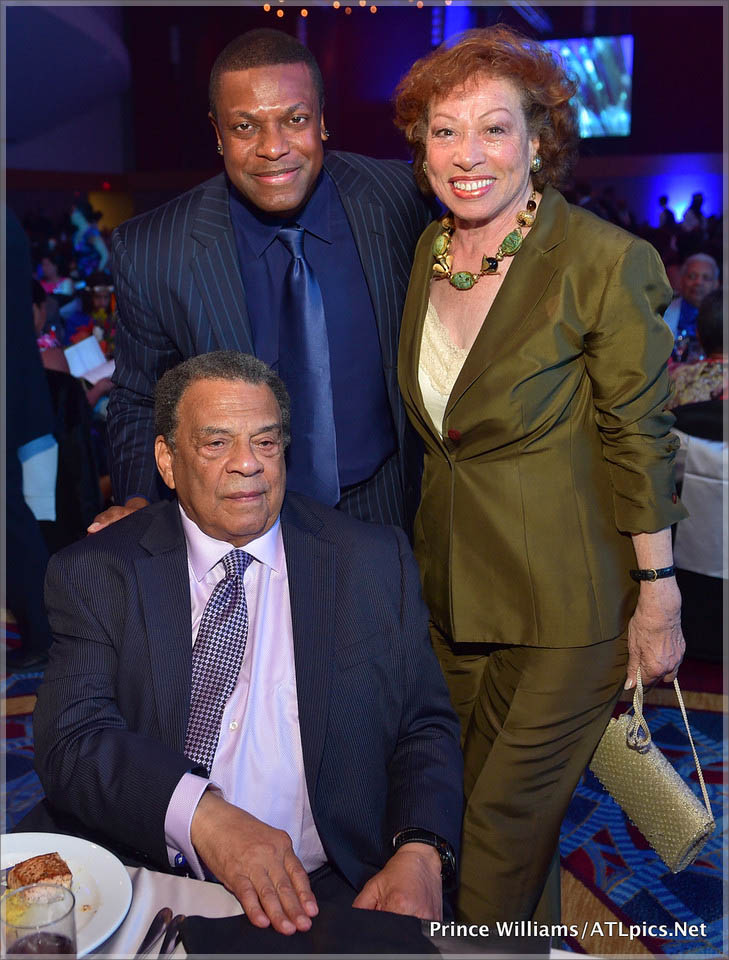 Atlanta's glitterati attended the Andrew Young Foundation Int'l Leadership Awards held at the Marriott Hotel in Atlanta on Sunday.
Stars and special invited guests included Andrew and Carolyn Young; rap magnate Clifford "T.I." Harris, Jr.; director Ava Duvernay; Martin Luther King III, Mayor Kasim Reed, singer/songwriter Keri Hilson, former boxer Evander Holyfield, Ludacris's wife Eudoxie Fabiola Agnan Bridges, comedian Chris Tucker (pictured above with Andrew and Valerie Jackson, Maynard Jackson's widow; Tucker's fiancée Cynne Simpson; singer Lyfe Jennings, entertainment exec. Ryan Glover and his lovely wife Marsha Glover; former NBA star Steve Smith and his wife Millie; local socialite Rita K. Davis, celebrity blogger Sandra Rose and more!
Spcial thanks to PR Guru Barry Florence for the personal invitation!