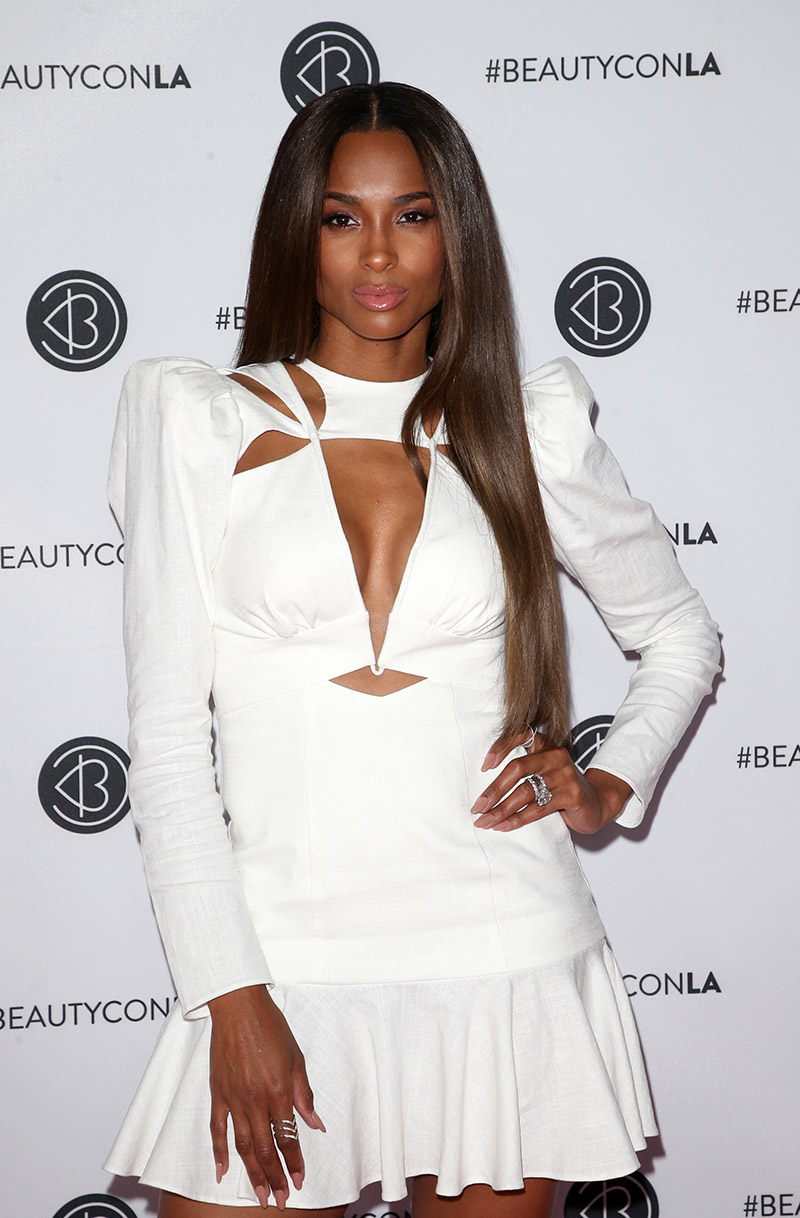 Ciara Wilson was among the fashionable stars attending the 2019 Beautycon Festival in Los Angeles on Sunday, Aug. 11. The part-time singer and homemaker attended the 2-day convention that welcomed makeup artists, beauty bloggers, social media influencers, entrepreneurs and celebrities to connect, shop and discuss all things beauty-related. BeautyCon featured more than 150 brands, panels and special performances.
Some of the highlights from BeautyCon included an interview with Beyonce's mom, Tina Knowles-Lawson, who showed off her svelte new figure! Ms. Tina, pictured here with actress Marsai Martin, says granddaughter Blue Ivy is a budding makeup artist.
"I've bought Blue so many makeup kits, much to her dad's dismay!" she revealed to ET. She admitted that fathers like JAY-Z "don't like that." "But it's just for playtime. We have fun!"
Kelly Rowland told ET that rumors about a Destiny's Child reunion was "news to me, just as much as it was to you! I was like, 'Oh! My god, a tour is happening! Someone call me.'"
Kelly said she's just too busy to hit the road with Beyonce and her massive entourage. "Everybody's supportive of each other's personal ventures right now," she said. "If it were to happen, I would want it to be a surprise. I feel like we know so much now. News is right at your fingertips and sometimes it's very bad journalism! Shame on you, whoever reported that."
Photos WENN.com, Getty Images