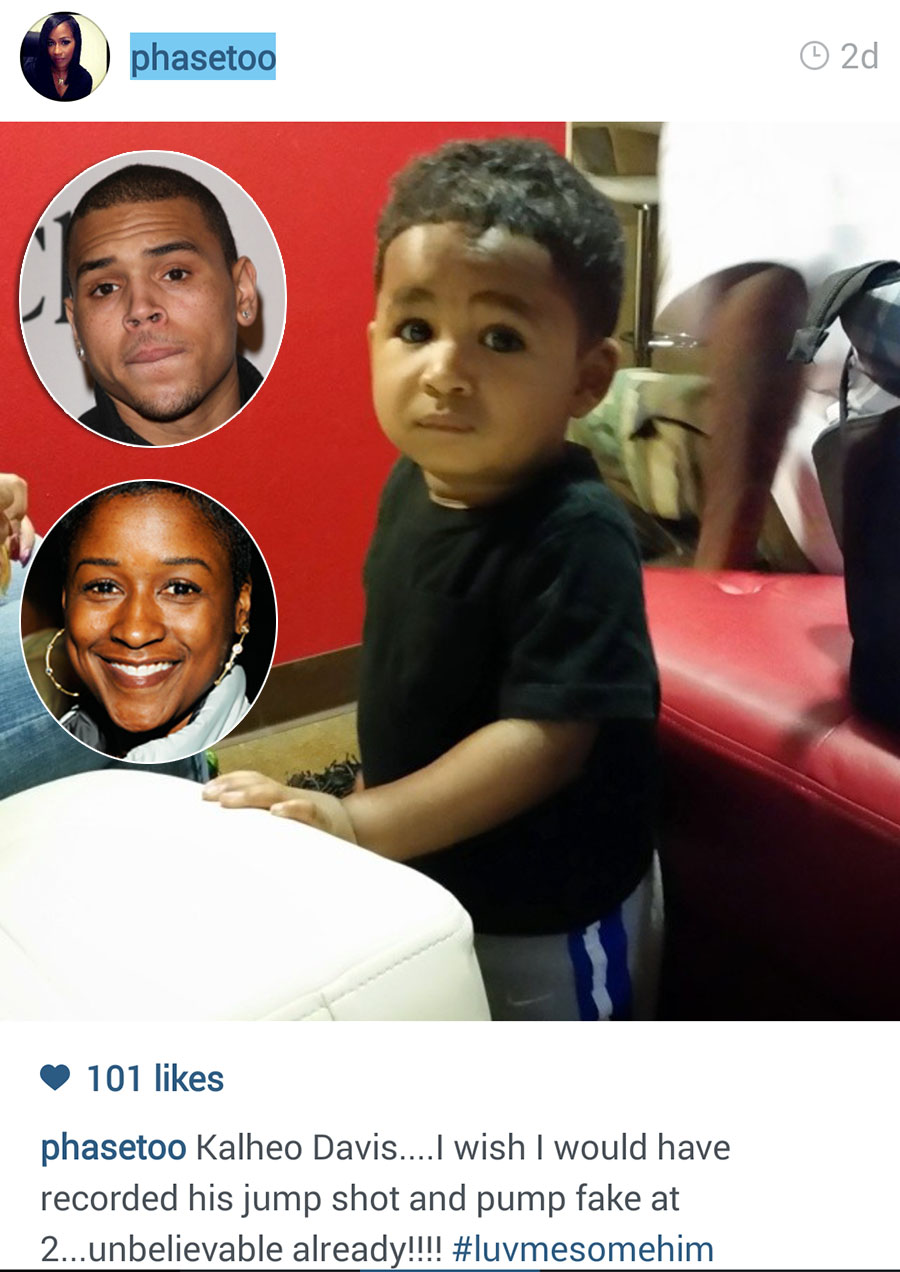 When singer Chris Brown fired his longtime manager Tina Davis earlier this year, rumors ran rampant that Davis bore Brown a son — and that she was pressuring Brown for an increase in her child support.
As you know, Ms. Davis reportedly triggered the fight between Brown and his then-girlfriend, Rihanna, in 2009. Davis and Brown, 45, was rumored to have had a relationship when the teen idol was just 16.
A loyal reader who follows Ms. Davis on social media emailed this photo of the toddler, Kalheo Davis, 2.
The reader wrote: "Was just on Tina Davis Instagram and her two year old has some striking resemblances to Chris. What you think?"
I think Kalheo is the spittin' image of his daddy. But none of this has been confirmed, so please don't quote me.
More from Sandrarose.com: