Rapper Young Jeezy brought out Future, Akon, Remy Ma, Bobby Shmurda and more to perform during his Seen It All album release party at Stage 48 in the Hell's Kitchen area of NYC last night.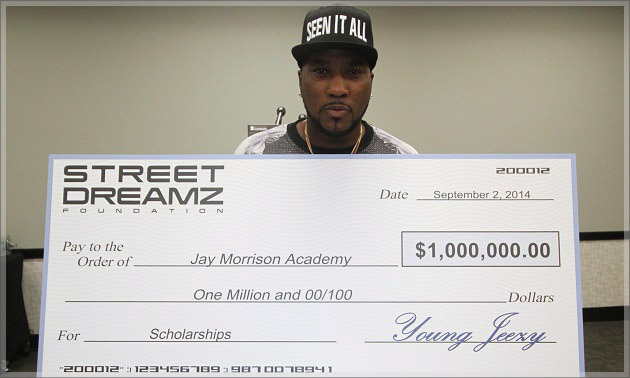 Before arriving in NYC, Jeezy donated $1 million to the Jay Morrison Academy for scholarships in Atlanta on Tuesday. Jeezy is about that education! He knows that young black men won't go far in life without knowledge. Jeezy also dropped $1 million to bail himself out of a California prison where he was wrongly booked for illegal weapon possession last week.
Rapper Remy Ma found a new stylist who updated her wardrobe for 2014. She wore black Spandex, a red jacket, and white embellished platform heels. When she wasn't onstage, Remy didn't stray far from her husband, rapper Papoose who picked up the hefty tab for his wife's new wardrobe! See men, you too can have a happy marriage if you put her first!
Photos by ExclusiveAccess.net