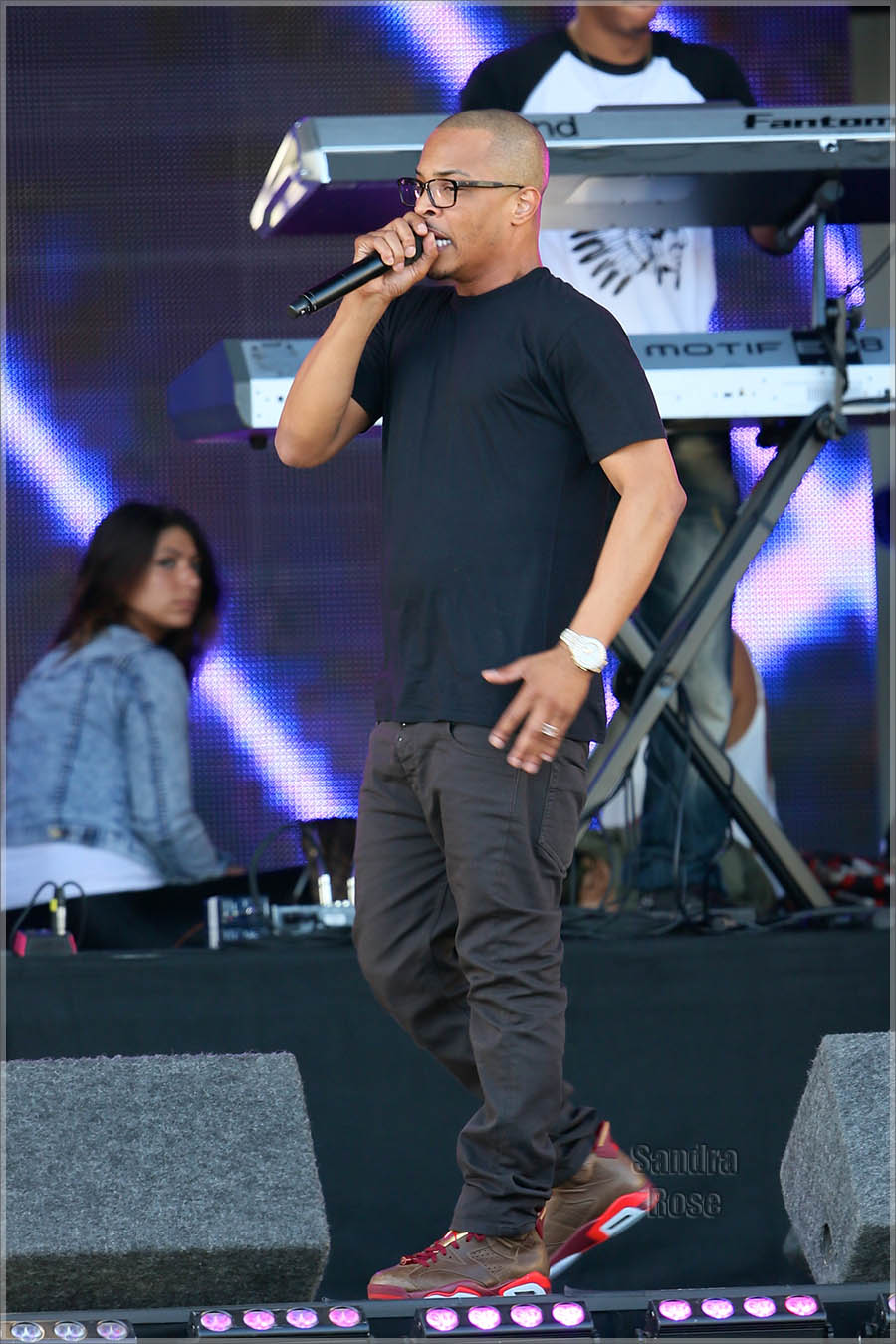 From a press release:
"ATLANTA, GA ----- The Atlanta Hawks and Grammy Award-winning superstar and Atlanta native Tip "T.I." Harris have teamed up to make Opening Night versus the Indiana Pacers on Saturday, Nov. 1st the hottest ticket in town. The celebration will start as soon as fans enter the doors and fans will have good reason to come early."
Continued…
Everyone entering Philips Arena before 7:00 p.m. will receive $10 in Hawks Bucks and will be able to watch the first of three amazing performances by T.I. in a special pregame concert. T.I. will also collaborate with PA Announcer Ryan Cameron to introduce the players pregame before a state-of-the-art, must-be-seen-in-person introduction.

All fans will also receive a free Grand Opening T-shirt courtesy of Kia Motors and there are other major surprises in store.

"I think everybody needs to come out and make it their business to support the Hawks and support the city," T.I. said. "I will be performing at the pregame show, the halftime and the postgame as well; all for the people who come to support my team, the Atlanta Hawks, and my city. We gotta set it off with a celebration."

To make sure everyone in Atlanta is included in the celebration, ticket prices have been reduced to the most fan-friendly and affordable in Hawks history.

"We are beyond excited to partner with a superstar like T.I. and put on a first-class event to kick off the season and celebrate our city," CEO Steve Koonin said. "We can't wait to Pound the Pacers and put on a show for the city of Atlanta like they've never seen before at a basketball game."