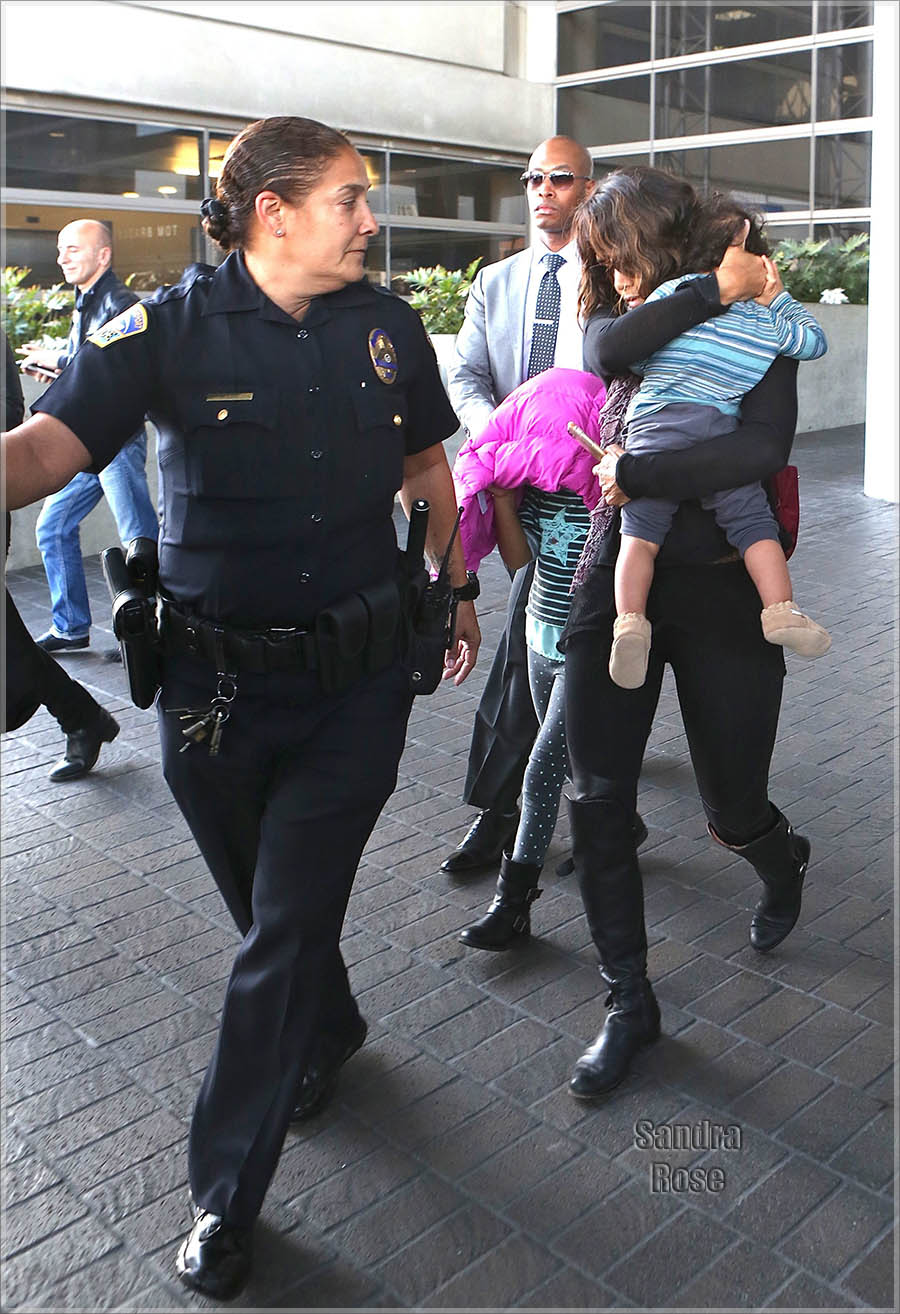 Halle Berry's husband, actor Olivier Martinez has anger management issues. The 48-year-old French actor faces assault charges after allegedly beating an airport employee with a baby car seat.
According to gossip tabloid TMZ.com, Halle and her family were making their way out of Los Angeles Airport (LAX) after spending the holidays in Europe. That's when Olivier got into a scuffle with the paparazzi. During the skirmish, Olivier allegedly bashed the airport employee with his son's baby car seat.
Video shows the employee sprawled out on the floor looking dazed and confused.
The employee was transported to a hospital where he filled out a police report naming Olivier as his attacker.
The employee may have been attempting to snap photos of the famous family.
Photos after the incident show the family leaving the airport under police escort. Halle looked shocked and under duress as she shielded her infant son's face from the intruding cameras.
Olivier is no stranger to violence. In Nov. 2012, he savagely beat Halle's baby daddy, Gabriel Aubry. A financial settlement was reached in that case. And in April 2013, he was accused of kicking a photographer during another scuffle with photographers at LAX.
More from Sandrarose.com:

Photos: WENN.com