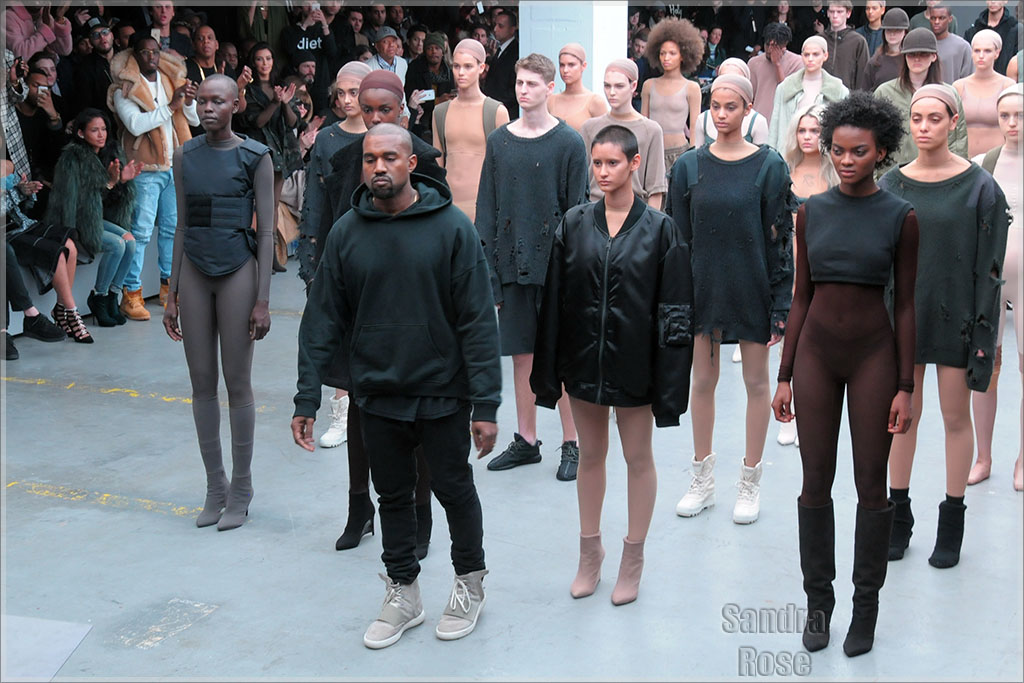 Fern Mallis, the woman behind the influential Fashion Week extravaganzas in New York and Paris, is not impressed with Kanye's bland clothing collection or his Adidas shoe line.
From NY Post's Page Six:
"I'm kind of over Kanye," she said. "I mean, I'm not a fan of his music, and the attitude and the agenda is not my style."

Also not her personal style? The plastic all over Scott's runway.

"The last time I wore plastic was as a protective device when I was painting," quipped Mallis. But she said the "very young collection" has wearable items that "could be fabulous."
Thanks to loyal reader Ernest O. for the tip.
More from Sandrarose.com:

Photo: Wenn.com