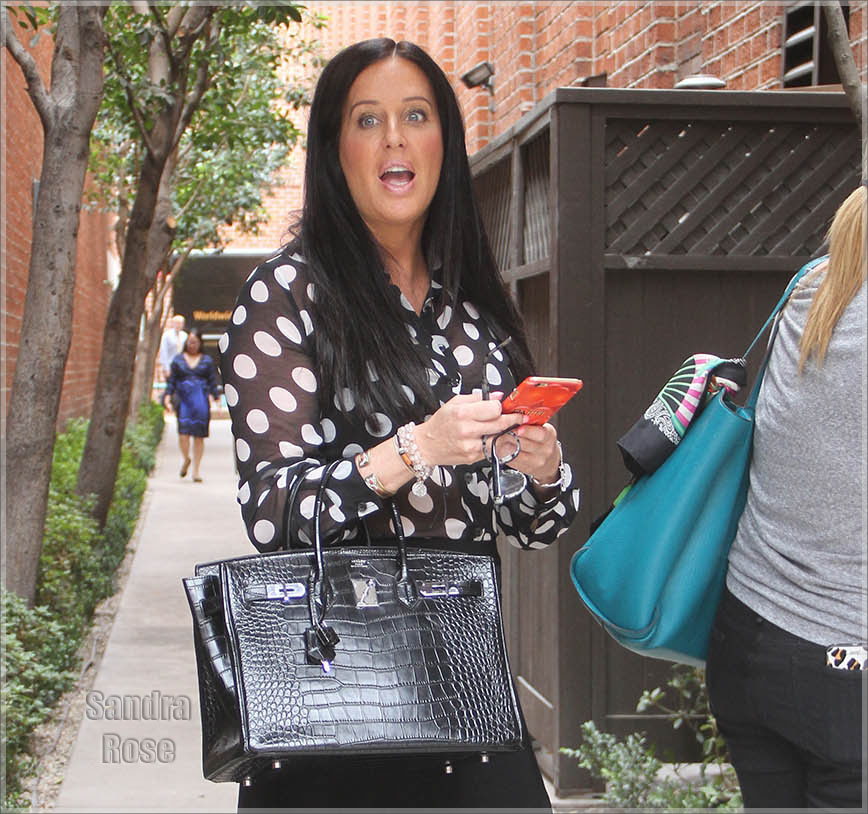 Reality Tea reports Millionaire Matchmaker star Patti Stanger was given her walking papers by Bravo Network after 8 seasons.
According to Reality Tea, Stanger "walked away from the show." But insiders whisper that Bravo cut Stanger loose after Kenya Moore's "millionaire" date turned out to be a fraud.
Stanger was forced to address allegations that Kenya Moore's "date" on Millionaire Matchmaker was married to another woman a week before the show aired.
It didn't help matters that Stanger's own relationship with a man 10 years her junior fell apart after just 3 years.
The writing was on the wall last season when Bravo started casting reality TV stars instead of real millionaires on the dating show.
Insiders say Bravo fired Stanger after the Kenya Moore debacle and Stanger's split from 44-year-old David Krause, her boyfriend of 3 years.
Bravo had reportedly begged Stanger to keep the breakup private. But the 54-year-old relationship expert announced the breakup in a post on her blog.
Bravo is struggling to maintain its presence among strong challenges from other networks. Poor ratings and negative press further compounded the loss of 3 of the network's top properties.
NeNe Leakes resigned from Real Fake Housewives of Atlanta after nearly 8 seasons when salary negotiations with Bravo fell through. NeNe reportedly demanded $1 million per episode.
Millionaire Matchmaker was one of Bravo's more popular shows.
Photos: Wenn.com and INphoto.com