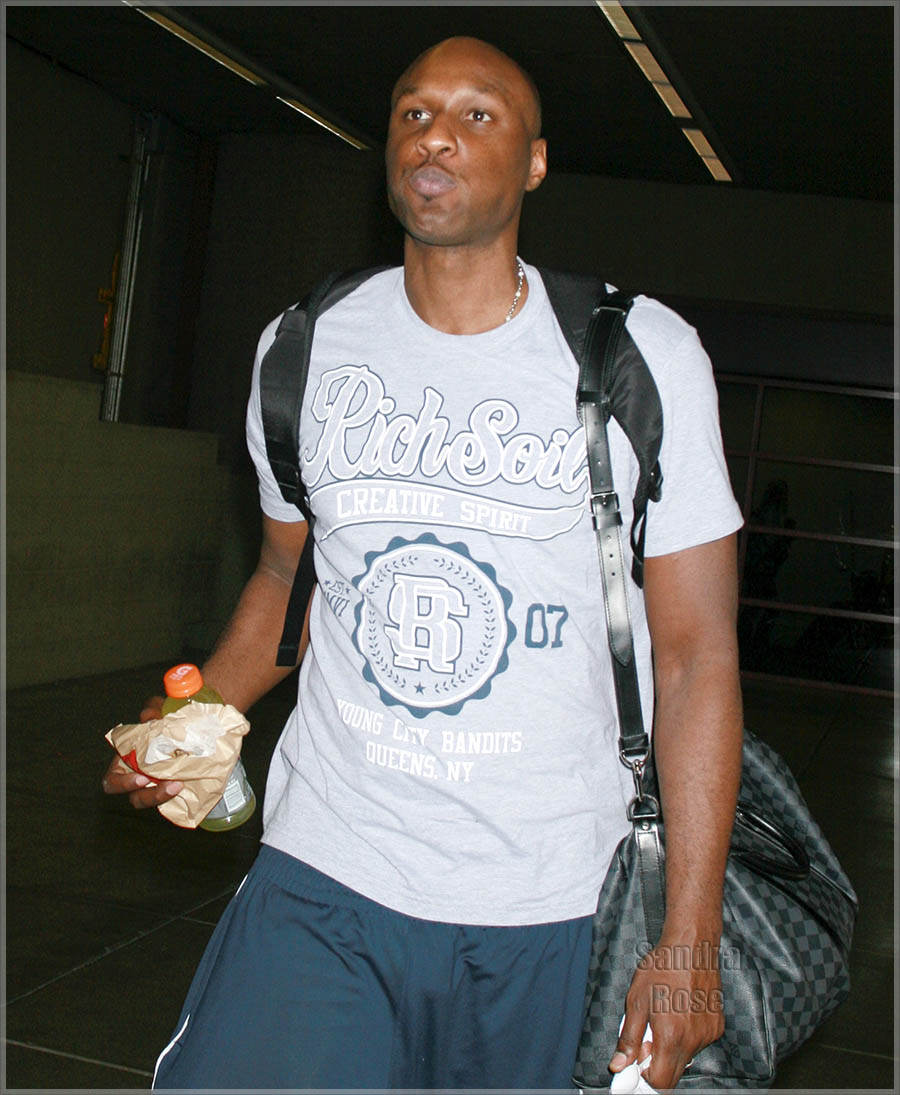 Former NBA star Lamar Odom was discharged from a Las Vegas hospital and transferred to a facility in Los Angeles on Monday.
Doctors in Las Vegas and Los Angeles worked out the logistics of transferring the lanky 6′-10″ center in a helicopter to Los Angeles. Odom's estranged wife Khloe accompanied him in the helicopter.
Though the media provided glowing reports of Odom's miraculous recovery from his near death experience, the reality of his situation is not as rosy.
Odom, 35, developed acute kidney failure while hospitalized and he requires dialysis treatments to remove toxins from his blood.
According to E! Online, a CT scan of his brain was negative, but Odom reportedly suffered several strokes which left him partially paralyzed.
As a result of the strokes, Odom can't walk or stand even with assistance. He will require months of rehabilitation and intensive physical therapy — and even then he may never walk again.
Odom also can't speak — which conflicts with Khloe's claims that he spoke to her.
E! Online also reports Odom passed a swallow test, an indication that his neurological deficits are not severe, and he is breathing on his own.
Odom was transferred to LA so Khloe, who lives in LA, can keep tabs on him. The E! star used Odom as a punchline on this season of her family's weak reality TV show, Keeping Up With the Kardashians, on E! Network. According to E!, Khloe "has not left his side" since he was admitted to the hospital after overdosing on cocaine on Tuesday. "She goes everywhere with him. If Lamar leaves the room for testing, she follows."
More from Sandrarose.com:

Photo: Wenn.com